Frontpage
Nigeria's inflation slows for fifth consecutive month to 16.10% as rise in food index continues unabated
Steve Omanufeme is  Businessamlive Managing Editor.
You can contact him on steveo@businessamlive.com with stories and commentary.
July 17, 20171.7K views0 comments
Updated: 14:59–
---
Nigeria's inflation rate for the month of June 2017, according to data released by the country's statistical organisation, the National Bureau of Statistics (NBS), is 16.1 percent, a 15 basis point slowdown when compared to the 16.25 percent it recorded in the month of May 2017.
Though this is the fifth consecutive month of a drop in the rate of rising inflation in the country, year-on-year, food inflation rose significantly in the month under review.
The food index specifically increased by 19.91 percent (year-on-year) in June 2017 by 0.64 percentage points from the rate recorded in May (19.27 percent), indicating continued pressure on food prices.
Analysts who spoke to businessamlive said, the slow pace of rising inflation indicates that the country is gradually getting out of the woods, that the issue of seasonality and other extraneous issues like insurgency, herdsmen attacks and other disruptions to the national supply if addressed, would slow inflation further to the single digit region.
"It is the food index that is pushing inflation rate to this ridiculous level. Once food and energy related causes of rising prices are tackled, the inflation rate would drop," he said.
Lukman Otunuga's, a research analyst at FXTM, said the June inflation rate indicates continued signs of price stability in 2017 and may likely stimulate investor sentiment as Nigeria wrestles with a currency crisis and dollar shortages created by low oil.
"With the Central Bank of Nigeria's constant intervention in the forex market slowly closing the disparity between the parallel and official exchange, the cost-push inflation concerns have somewhat receded," he said.
He pointed out that while the naira may witness further stability in the coming months as the CBN intervenes, multiple exchanges have left the foreign exchange divided and needs to be rectified in order to boost investor confidence.
"On the macro front, if inflation continues to follow a negative trajectory, the naira stabilizes and other forms of hard economic data improve, the CBN may be handed an opportunity to cut interest rates to support economic growth," he noted.
The rise in the composite food index was caused by increases in prices of meat, bread and cereals, fish, potatoes, yam and other tubers, oils and fats, milk, cheese and eggs, coffee, tea, and cocoa.
On a month-on-month basis, the food sub-index increased by 1.99 percent in June, up by 0.64 percent points from 2.54 percent recorded in May.
On the other hand, the headline index increased by 1.58 percent month-on-month in June 2017, a 0.30 percent points lower than the rate of 1.88 percent recorded in May 2017. Month on Month inflation has cumulatively risen by 9.28 percent since January 2017.
The percentage change in the average composite CPI for the twelve-month period ending in May 2017 over the average of the CPI for the previous twelve-month period was 17.58 percent, lower from 17.63 percent recorded in May 2017.
Ahead of the release of the June data, analysts at Financial Derivative Company (FDC) did accurately project the year-on-year decline of headline inflation to 16.1 percent from 16.25 percent in May.
"In general, we see a tapering in the price level due to a combination of factors, notably a stable naira, declining price of diesel, harvest season and switching consumer preferences, the FDC analysts noted.
"We believe that we may be entering into a period of lower consumer prices, as competitive pressures amongst manufacturers and retailers intensify. This trend is reinforced by huge carrying costs due to a high-interest rate environment."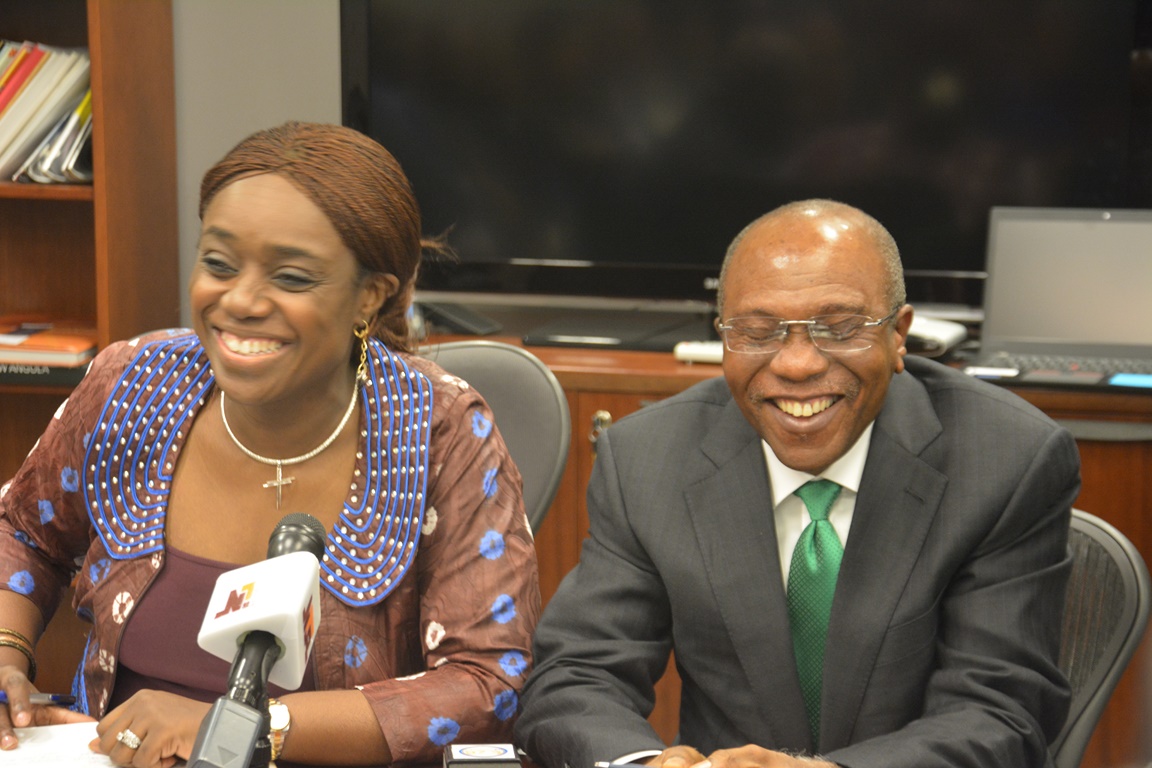 The assumptions for their projections were based on recent exchange rate gains and waning base year effects, saying that by this time in 2016, most of the aberrational events had settled, thus making the base year impact minimal.
"The monthly decline was actually 0.28% to 1.6% in June as against a surge to 1.88% recorded in May," they pointed out, adding that conventional logic suggests that price inflation in Nigeria has been a function of exchange rate volatility.
They stated that in the past few months, the naira has appreciated by 42.08 percent in the parallel market but manufacturers have failed to pass through the benefits to consumers in the form of lower prices.
"Therefore we notice a slowdown in price change but no significant decline in the general price level. The food basket, which is both exchange rate sensitive and seasonal, has remained relatively flat," he said, noting that it is primarily as a result of the planting season, shortages, limited purchasing power, and consumer illiquidity.
The food basket, according to them is also responsive to the price of diesel, a major factor in distribution and logistics costs.
The price of diesel dropped sharply in June to an average of N160/ltr. Also, storage of perishables is better when temperatures are low, which increases the shelf life of products. The average temperature in Nigeria in June has been 79° Fahrenheit.
They, however, see inflation risk lingering in the likely difficulty the CBN may face in supporting interventions in the foreign exchange market. This is in addition to the unpredictability of oil prices, which could mean bad news for Nigeria's forex receipts.
"In addition, talks about an imposition of a cap on Nigeria's oil production have surfaced. In the event that this manifests, FX receipts and fiscal revenues will decline and will, in turn, affect the level of FX interventions and budgetary spending," they noted.