Frontpage
Nigeria's investment banking market expands as Nova Merchant Bank debuts
Ajose Sehindemi is Businessamlive Reporter.
You can contact him on ajose.sehindemi@businessamlive.com with stories and commentary.
February 1, 20182K views0 comments
Nigeria's investment banking landscape expanded Thursday with the official launch of Nova Merchant Bank in Lagos.
The opening of the bank thus marked an increased interest in the sub-sector and brought to five the number of such banks in the country including FBNQuest Merchant Bank, FSDH Merchant Bank, Rand Merchant Bank, and Coronation Merchant Bank
The re-entry of merchant banks into the Nigerian financial landscape, according toanalysts, raises hope for corporate and trade financing.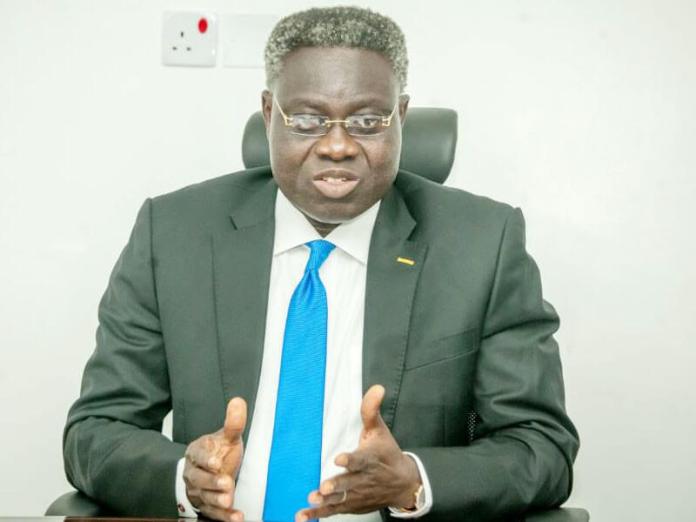 Philips Oduoza, chairman, Nova Merchant Bank Limited at the launch occasion noted that benefits of merchant banking have not been fully tapped in Nigeria, adding that the business environment in Africa's most populous black nation will see growth in all sectors as the bank debuts into the market with an array of technological solutions for businesses.
He said merchant banks are very important because they support the economic development of the nation through the provision of long-term funding.
"Banking penetration in Nigeria is mostly retail banking, focusing on retail and corporate clients but we have opted for merchant banking in the strict sense of it with focus on corporate clients and investment banking," Oduoza said.
He said their entrance into the market with new products, new ideas, fresh thinking, cutting edge technology and excellent customer service was to assist clients to tap into new opportunities by leveraging assembled skills and talents to change the way business is done in the country.
"Provision of funds for long term investments to the various sectors like infrastructure, manufacturing, large scale agricultural practices, wholesale banking, asset management, capital banking, project financing will be our focus but with a different approach as we want all parties to succeed at the end," he stressed.
He added: "We want to bring innovations in these areas. We believe the industry has reached a stage where it needs another quantum leap to move it to the next level. Banking is changing globally with the emergence of new entrants and the infusion of non-traditional business models leveraging advances in technology.
"We believe Nigeria should not be left behind. Therefore, NOVA is here to bring a new experience in the banking industry. That was why we selected the name, NOVA, which means new. We want to do new things."
On whether this is the right time to begin operations due to the challenging environment, the former MD/CEO of United Bank of Africa (UBA) said: "It is good as we start business now, which means as the economy normalises, we scale up with it. That is why we are coming out now. As a new bank, we have come with a clean slate and are well positioned to take advantage of emerging opportunities as the economy recovers."
Aliko Dangote, Chairman of Dangote Group and Africa's richest man, who was the special guest at the opening said the birth of a financial institution is good news for any industry as funds which has been the problem of industries in the country due to macro-economic challenges will be solved.
Dangote said rapid advancement in technology has been disrupting banking regulations globally which calls for the need to do things differently from the past. He said he has believe in the chairman and board of Nova merchant bank to change the landscape of doing business in the country as their past banking experiences will come in handy in fashioning a profitable future for the bank.
Traditional merchant banks primarily perform international financing activities such as foreign corporate investing, foreign real estate investment, trade finance and international transaction facilitation. Some of the activities that a pure merchant bank is involved in may include issuing letters of credit, transferring funds internationally, trade consulting and co-investment in projects involving trade of one form or another.