Economy
Nigeria's Kano state expresses interest to partner Lagos on economic development
September 15, 20171.3K views0 comments
Gov. Abdullahi Ganduje of Kano state has expressed the readiness of his administration to partner with Lagos state to develop a synergy on the economy for the development of the two states.
Ganduje gave the assurance when a team of economic experts from Lagos led by the state Commissioner for Economic planning and Budget, Akinyemi Ashade paid him a courtesy visit on Friday in Kano.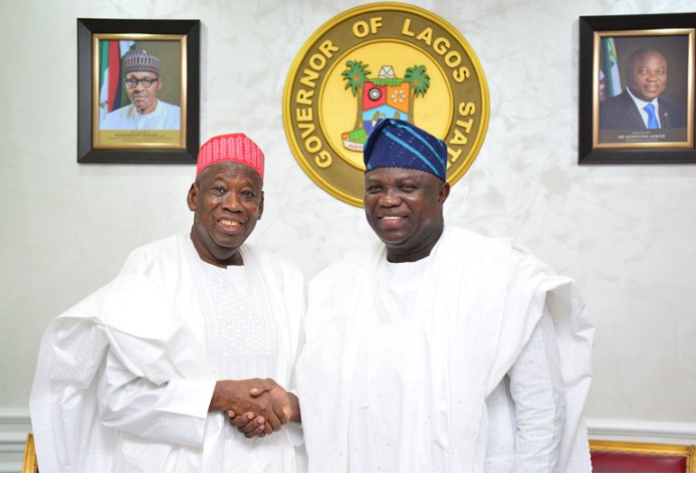 He said the partnership would be of great economic benefit to the two states in view of the fact that they (the states) share so many things in common in terms of population, economic viability and other opportunities.
He stressed the need for the two states to develop their economic blueprint for the development of the states in view of the heir population.
"When Kano is in peace, Lagos is in peace, Nigeria will be at peace. We have a lot to share for the development of our people," he said.
Earlier, Ashade said the committee was in the state to discuss with its Kano counterpart on areas of common economic interest for development of the two states.
"We need to show direction to other states because Kano and Lagos states have the highest population in the country.
He expressed optimism that the economic and Investment summit would serve as a window for economic growth and development not only for the two states but the country at large.
The Permanent Chairman of the Kano Economic and Investment Summit, Prof Shamsudeen Usman and a former Minister of National Planning, said that the summit will discuss various aspects of the economic partnership.
He also said that the summit has been scheduled to hold in December.