Martin
Nigeria's lucrative kidnapping enterprise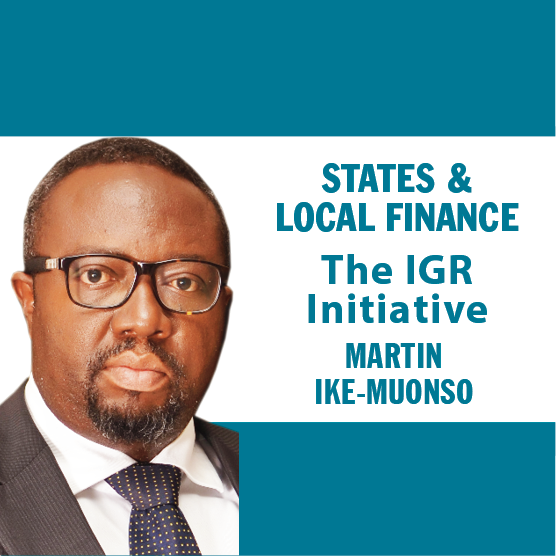 Martin Ike-Muonso, a professor of economics with interest in subnational government IGR growth strategies, is managing director/CEO, ValueFronteira Ltd. He can be reached via email at martinoluba@gmail.com
September 6, 2021532 views0 comments
Kidnappings in Nigeria are classifiable as political hostage-taking, criminal abductions, and kidnapping for ransom and sale. All three kinds of kidnapping provide illicit entrepreneurial income and other non-monetary benefits. In the political kidnapping variant, kidnappers use the abductees as chips to bargain for political benefits. For instance, in 2003, Chris Ngige, then governor of Anambra state, was abducted and forced to resign because he was not making adequate returns to his political godfather. The then godfather wanted to install a replacement that was more investment-worthy. Comparably, the Boko Haram group used kidnapped Chibok girls as bargaining chips to negotiate for the release of some of its incarcerated members. While hostage-taking for political advantage is criminally evil, the other kidnapping classes are even more feloniously heinous. Kidnapping for sexual benefits and the butchering and sale of kidnapped persons as human body parts belong to this category. There have been many instances of kidnappers who primarily subject their victims to serial rape without showing meaningful interest in obtaining any other benefits. Again, several kidnapped and missing persons were allegedly butchered into human body parts and sold to diviners and native doctors. The third category is kidnapping for ransom and the sale of human beings as slaves. While the former has become notoriously well known in Nigeria, the latter does not ring many bells. However, one way of establishing that it is probably an ongoing economic activity, particularly among Islamic militia, was the comment attributed to the head of Boko Haram shortly after the kidnap of Chibok schoolgirls in 2014. Shekau threatened, among other things, to sell off the kids as slaves.
Kidnapping has indisputably become a career in Nigeria. Many Nigerians now consider it an occupation. Billionaire Evans Onuamadike's primary occupation was the kidnapping of successful businessmen for ransom. He is just one out of many. Several microlevel operators abound and lurking on our highways to pick up victims for various redemption prices. Therefore, kidnapping for ransom has long ceased to be the exclusive fundraising strategy of the militants, as was the case in the Niger Delta and the Islamic religious insurgencies and the banditry in the northern parts of the country. Indeed, there are many well-funded criminal cartels devoted exclusively to kidnapping entrepreneurship. Ordinary criminal elements also now use the strategy to make a considerable income. While some hunt for victims, some turn themselves into phoney victims. For instance, well-documented cases of persons who went into hiding and, in conspiracy with their criminal partners, declared themselves abducted to earn some ransom from their family members or relatives abound. Many criminal-minded Fulani herders also diversified their cattle herding business by joining the bandwagon and kidnapping many people from the highways and farms for ransom. Indeed, the speedy mushrooming of this aberrant business across the country partially owes its success to the conspirative support many criminal herders receive from some locals. 
SBM intelligence reports estimated that the number of kidnapped persons in the country in the first half of 2021 was approximately 2,371. Most of these recorded kidnap cases occurred around Katsina, Kaduna and Niger states. Again, it estimated that the paid ransom fees between 2011 and 2020 were approximately $18.34 million. In 2019 alone, ransom fees grew by 1,399%, from N68.4 million in 2018 to around N1 billion. HumAngle data, on the other hand, also shows that the kidnapping business grew at an average rate of 84% between 2017 and 2020. The growth rates exceeded 104% in 2018 and 2020. In its May 2021 Kidnap Plus Ransom Insight, Constellis ranked Nigeria as one of the top ten countries with the highest thirst for the kidnapping of foreigners. Its analysis also showed that Nigeria has 10% of global kidnapping cases in 2019. That number would have worsened by now, given the meteoric speed of kidnapping business expansion in the country.
As kids, our parents warned us against the threats of kidnappers who were presumed to lurk around, particularly in lonely pathways and places to kidnap children for ritual money purposes. At the time, there was much-justified hype about the kidnapping of children for money rituals. But even at that, its notoriety was minimal. The Niger Delta militants, however, brought the kidnapping crime into the hotspot. Initially, the militants took the expatriate staff of oil companies' captives and used them as bargaining chips with the companies and the federal government. The militants' hostage-taking activities evolved into the second phase when they started placing redemption prices on abductees and utilizing earned income to fund arms acquisition and other militia operations. The lucrative nature of the activity resulted in further multiplication of militia in the Niger Delta region, most of which leveraged and survived on the hostage-taking for ransom business. Soon afterwards, some militia or groups of unemployed young men purportedly fighting for Igbo ethnic interests or restoring the Biafra Republic started exploiting the moneymaking opportunities in the obnoxious industry. In the southeast, it first gained roots in Aba before spreading across major cities in the region. Data on kidnapping from the Nigeria police force headquarters Abuja between 2008 and 2010 showed that while the South-South geopolitical zone accounted for 42% of all kidnapping cases, the southeast geopolitical zone accounted for 31.1%. Both geopolitical zones accounted for more than 70% of the entire illicit industry before the entry of Boko Haram. The northeast, northcentral, and northwest geopolitical zones accounted for 8%, 5.8%, and 21.2% in that order.
After the federal government declared amnesty for Niger Delta militants, the tempo of kidnapping in the southern region subsided. Then came into the scene, Boko Haram that started first with French kidnap victims and a few other individuals with big money pockets, picked up occasionally as hostages for ransom. The income from these early kidnapping transactions and the ransom received and deployed in enhanced arms acquisition seemed to have excited the group to conduct additional heists. The mass kidnapping of Chibok schoolgirls provided a much-needed impact lever. Since then, they have not looked back.
Nevertheless, before the religious insurgents' full launch into the kidnapping business, there were bandits majorly among pastoralists around Zamtfara, Bauchi and Kaduna axis who conducted kidnapping for ransom majorly against farmers who refuse to pay the levies imposed by the groups. Although these groups operated for quite some time, the rise of the Islamic militia in 2009 boosted their confidence into a full-blown epiphany. They were also further emboldened by the apparent indifference of Nigerian security forces to hunt them down at those initial stages. Consequently, riding on the back of legitimate pastoralists, they proliferated kidnapping in our forests and highways. Most of these bandits belonged to the Fulani ethnic group.
The primary consequences of this growing commodification of human beings are the fear of losing freedom and the safety of lives and property. Unfortunately, the fear of infringing on these elements has severe implications for poverty and prosperity, economic enterprise, and the certainty of the business environment. Investors always need sufficient guarantees on the safety of their lives and investments to muster the confidence for entrepreneurial engagements. Unfortunately, the sporadic and unchecked growth of kidnappings for economic reasons increasingly denies potential investors that confidence. We are increasingly losing billions of dollars' worth of investments to other countries where reasonable levels of freedom exist. A corollary to that is the high spate of brain drains as citizens flee for safer environments. Poverty inevitably sets in and exponentially grows with the rural economy speedily shrinking. For over a decade, criminal pastoralists conducting kidnapping activities in our forests and farms have orchestrated farmer withdrawals, depleted subsistence agriculture, and unleashed untold hardship and poverty. Youth fleeing from the wrath puts additional pressure on the urban population and its public goods, aggravating the situation.
There are several reasons why this sinister enterprise is currently booming. Apart from its lucrativeness and the seeming ease with which the government, relatives and friends of kidnapped victims pay the ransom, other factors include the proliferation of arms, unemployment, social injustice, the corruption of societal values and a poor security system. In the first instance, kidnappers succeed because they arm themselves with dangerous weapons against their prey. The proliferation of small arms has in no small way facilitated this perilous enterprise. Small arms and guns are like work tools in the hands of criminally minded unemployed persons. Consistent with a famous proverb: "an idle mind is the devil's workshop". But even with unemployment, the growth of this ignoble entrepreneurship reflects the depths of depravity of our societal values. Only wicked minds buoyed by equally decadent society would find it comforting to enjoy incomes earned by depriving others of their freedom under terrible conditions. However, much of the blame is ascribable to our failed leadership. Our leadership has consistently ignored what is most important to the citizens: prosperity and peace. In its place, the leadership constituted themselves into socioeconomic rapists concerned mainly with exploiting the population for their selfish gains. The unfairness and injustice exhibited by those in political authority and the resulting socioeconomic imbalances put pressure on some demography to survive by any means possible, including kidnapping fellow citizens. It is even worse when we know that our security architecture is incapable of protecting us.
Undisputedly, efficacious policies for job creation and the reduction of unemployment are the most proactive and preventive solutions to this ugly phenomenon. Without changing our fiscal programs and the lax tolerance for corruption that has hitherto sustained the climate for poverty, kidnapping enterprises will continuously boom. Second, it sounds strange that we consistently fail to leverage the combination of our mobile phone sim card registration, GPS network technology, artificial intelligence, and Air Force to precisely track, identify and hunt down culprits. Third, given the rapidly growing size of this crime, creating anti-kidnapping units with meaningful funding and specialized training within our security architecture has become urgent. Fourth, the government should not be involved in ransom payments. Their entry with deep pockets and capacity to quickly pay has made the business even more profitable. Finally, the National Orientation Agency should step up anti-kidnapping campaigns, including encouraging citizens to report persons suspected of being involved in the illegal occupation.
___________________________________________________________________________________
business a.m. commits to publishing a diversity of views, opinions and comments. It, therefore, welcomes your reaction to this and any of our articles via email: comment@businessamlive.com