Frontpage
Nigeria's NiMet could make billions in revenues from weather services to maritime sector
Ajose Sehindemi is Businessamlive Reporter.
You can contact him on ajose.sehindemi@businessamlive.com with stories and commentary.
March 24, 20181.1K views0 comments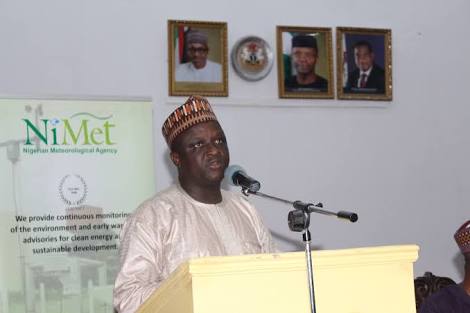 ---
Sani Mashi, director-general, Nigerian Meteorological Agency (NiMet), says opportunities abound in the maritime sector of the Nigerian economy for it to make billions of naira in yearly revenues through the provision of weather services to ship owners and operators.
The billions of naira were arrived at using a simple calculation of 6000 ships at a nominal charge of N100,000, which could be in multiples. But currently this service is being provided by private vendors whom the law did not authorise to do so, Mashi said.
He disclosed this while briefing newsmen at the occasion to commemorate the 2018 World Meteorological Day with the theme: "Weather Ready, Climate Smart'' on Friday in Abuja.
He said with over 6,000 ships berthing in Nigerian ports annually, NiMet's would be generating billions in revenue if those ships were using its weather services by charging just N100, 000 per ship annually.
"We have over 6000 ship berthing in our ports annually and if these ship use our weather services, the revenue will be in billions, even if we charge just N100,000 per ship," he said.
According to Mashi, the law establishing NiMet states that it was only the agency that could provide weather services in Nigeria.
He explained that the maritime sector was being controlled by different agencies, adding that NiMet could not just go into the sector and start providing weather services to ship operators without partnering with those agencies.
Bilions of naira was being lost as a result of not providing weather services to the ship operators in the maritime industry in Nigeria, which Mashi said had huge traffic.
"Unfortunately, other foreign organisations are providing these data services to these ship operators and taking the money that should be retained in Nigeria and what we want is to provide weather information and data to ships operating in Nigeria.
"If we reach an agreement, the maritime agencies could charge the ship operators on our behalf, our cost recovery services and remit to us while we constantly provide our services to the ship operators," he noted.