By Ehiedu E.G. Iweriebor
The second example is the Ministry of Petroleum Resources and its parastatal the Nigerian National Petroleum Corporation (NNPC), which were established in the 1970s when Nigeria was still practically concerned as a nation with promoting its development processes that will at least enable Nigeria to emerge as an industrial country able to produce much of its industrial raw materials and intermediate goods necessary for advanced industrial production.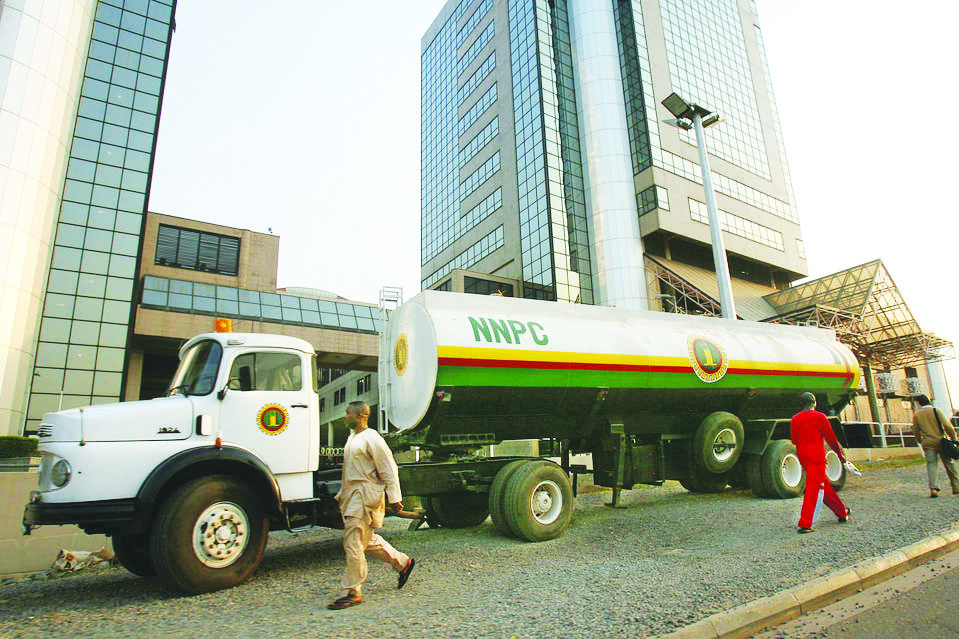 This was the context in which the Ministry and NNPC designed and unveiled a comprehensive three-phased programme for the development Nigeria's petrochemical industry to cover the basic and major petrochemicals such as Aromatics and Olefins and the production of their expansive range of derivatives and subsidiary products. These basic petrochemicals provide the intermediate materials for the manufacture of a vast range of products in the modern world like plastics, synthetic fibers, dyes, wax, sneakers, soaps, detergents, paints, drugs, food additives, fertilizer, dyes, pesticides, and numerous others.
The implementation of the first phase of the petrochemical development plant led to the establishment of the Eleme Petrochemical plant, the National Fertilizer Company of Nigeria (NAFCON) and the petrochemical components of the Warri and Kaduna refineries.
However, with the conversion of the Nigerian state into colonized lackey of the World Bank and its anti-development dogmas like privatization, the Eleme Petrochemical plant was stupidly sold to foreigners from countries that will never sell their catalytic heavy industry projects to any foreigners or outsiders.
Today, as a mark of Nigerian leadership's and states absolute lack of interest and commitment to autonomous national development as a self-propelling process; and its preference for ideological and psychological servility and political submission to Western multilateral imperialist agencies' dogmas to withdraw from state promoted development, the country's comprehensive petrochemical industry development programme has long been abandoned.
The Petroleum Ministry and NNPC had they followed the example of their peers or contemporaries in countries like Brazil, Iran, Saudi Arabia, India, Indonesia, Malaysia,  China should by now have developed Nigeria as the centre or hub of the petrochemical industry in Africa.  For example Brazil's Petrobas has 13 refineries and several petrochemical plants;  in Iran the National Iranian Oil Company, has 9 refineries and numerous petrochemical plants; and Aramco, the Saudi oil company has 11 refineries within the country including 5 fully owned and 6 joint ventures refineries.
Today these national oil companies, grounded on a patriotic vision and informed by advanced global research work, are aware that the future of the oil industry is in the petrochemical sector. Consequently, in order to become global players they are increasingly focused on long-term planning and massive investments in petrochemicals sector to situate themselves as dominant players in the future.
On other hand, the NNPC and the Petroleum Ministry have no such plans. They are probably waiting for directives and instructions from their grand master, the World Bank to explore that field and begin canvassing for investments from their beloved so-called foreign investors to bring in their Foreign Direct Investments (FDI) to develop these sectors for Nigeria. Of course NNPC will obediently accept the master's directives despite evidence of over 6o years that no so-called International Oil Company in Nigeria has ever invested in any refineries or petrochemical production facilities or value-added production in general.
In addition, the national oil companies of these other oil producing countries have gone ahead to establish national engineering manufacturing companies in these fields. They thereby acquired and the domesticated the capacity for the manufacture, repair and maintenance of their plants. These national engineering companies are equipped with the personnel, skills, design, and construction capabilities and resources for the establishment of petrochemical, refineries, chemical and fertilizer plants.  These companies are also equipped and capable of undertaking basic and advanced Turn-Around Maintenance (TAM) of their refineries and other chemical plants.
In sharp contrast, the NNPC refused to choose the path of national technological self-equipment, capacitation and empowerment by becoming a leader in the domestication of the technology in the petroleum, gas and chemical industry sectors. In addition to its design and consultancy company, the National Engineering and Technical Company, (NETCO) which is barely heard about; the NNPC should by now have established a vast and well-equipped Chemical Engineering and Construction company equipped with the capacity to design, manufacture machinery and equipment for refineries, petrochemical, chemical and fertilizer plants as well as the complex equipment required for the mining, extraction and transportation and distribution of oil and gas resources on-shore and off-shore.
But more than 40 years after its establishment and with its vast financial resources, NNPC failed to acquire, develop and domesticate the engineering capacities to build, repair and maintain its assets and even build new chemical industry projects of all types for Nigerian and African companies.  It has thereby ensured that Nigeria remains entrapped in technical dependency permanently.
Today Nigerian refineries and petrochemical plants are virtually moribund and barely existent due to the failure to establish a credible national engineering system for the maintenance and repair of its plants. In the absence of this capacity, the Ministry and NNPC are now making the shameless, pathetic and dependency-inducing proposals to take foreign loans to repair its refineries.  Their comfort and boldness in taking this path reflects the extent to which the NNPC is really committed against Nigeria's development take-off and is committed to Nigeria's development incapacitation and dependency in the petroleum and gas engineering spheres.
The NNPC from an envisaged and projected leader, innovator and creator of Nigeria's technological capacity to become an African and global hub of the petroleum and gas production, engineering, refining and vast and complex petrochemical industry chose the neo-colonial option. It has reduced itself to a common neo-colonial commercial enterprise that gathers and exports raw materials. Preoccupied, and in fact obsessed with emerging and being seen as an "INTERNATIONAL" oil company that engages in buying and selling (mere trading) rather than a national oil, chemical and technology driven company engaged in the manufacture of value-added goods for domestic use and export, NNPC is now a dishonorable and untrustworthy company mired in the cesspool of corruption narratives.
To the extent that NNPC, a financially able agency whose activities are located in a technology-intensive industry, actively refused to equip itself and the nation with the technological capacity for development self-propulsion, it is a failed and useless technical agency.
_____________________________________________________
Ehiedu E.G. Iweriebor
(Ph.D, Columbia) is a Professor, Department of  Africana and Puerto Rican/Latino Studies, Hunter College, City University of New York, New York,  USA.