Frontpage
Nigeria's oil: Countdown as NNPC sees $10bn fresh investment, $780m revenues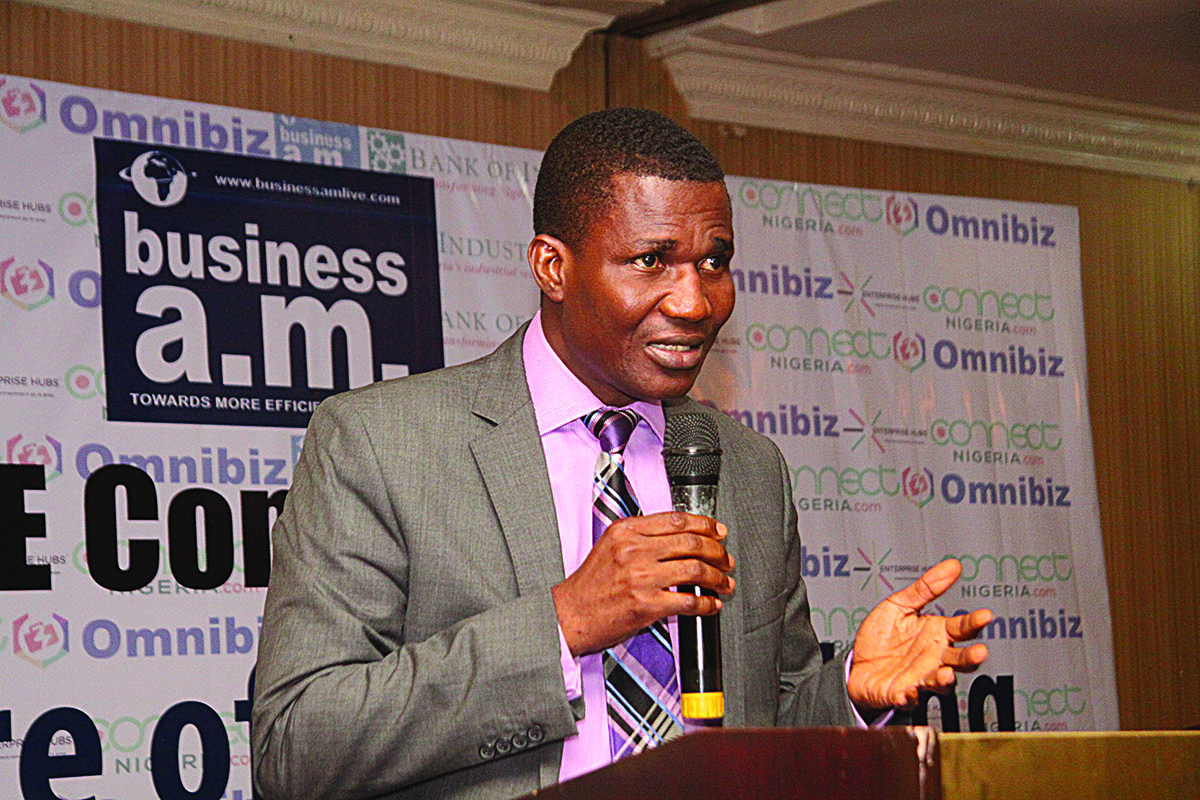 Phillip Isakpa is  Businessamlive Executive Editor.
You can contact him on phillipi@businessamlive.com with stories and commentary.
May 31, 2021394 views0 comments
BY: PHILLIP ISAKPA in Lagos & BEN EGUZOZIE in Port Harcourt
12-year dispute cost parties‭ $‬9bn in contingent liabilities
Kyari says deal to yield‭ $‬780m in immediate revenues to government‭; ‬unlock‭ $‬10bn investment
A countdown is now on to see how much of a projected $10 billion in investment and $780 million in quick-win revenues could accrue to Nigeria following moves made last week by the Nigerian National Petroleum Corporation (NNPC) to thaw a 12-year old dispute between Nigeria (represented by NNPC) and some major international oil companies operating in Nigeria over the production sharing contract (PSC) guiding deep water oil exploration activities in the country.
But the background to the optimism and hence, the countdown, is located in years of distortions in the global oil market play and the Nigerian domestic environment that have hit hard on investments in the oil industry. The crude oil market, challenged intermittently by low prices, has had devastating effects on international oil companies who have seen their revenues badly hit, consequently leading to a pull back from some production territories considered unfavourable for further investments.
A health pandemic, with massive disruptive impact on supply chain, had brought the world to a standstill and shut down activities with several planned investments in different areas of economic activities put on hold. Many international oil companies, like most other businesses, throughout 2020, found themselves at the mercy of the coronavirus with oil prices almost collapsing to negative levels and ships laden with Nigeria crude at some point last year found no takers.
Nigeria oil has had a double whammy, however. Not only has the intermittent collapse of global oil prices been a drag on the country's economy, the country's lack of decisiveness and clarity for over 20 years on domestic legislation to guide the operation of the industry has left international oil companies sceptical, hence a pull back on investment in the sector. Both fiscal and governance regimes, but especially the fiscal regime needed to provide clarity to investors in the industry, have been difficult. A Petroleum Industry Bill (PIB) has sat at the National Assembly for all of 20 years with a lack of political will to move thus cementing the cloudy environment that has made it difficult for investors to have any measure of certainty around the climate governing operations in the country.
A joint report by PriceWaterhouseCoopers (PwC), the financial services, audit, advisory consultancy, and the Lagos Chamber of Commerce and Industry (LCCI) as far back as 2016 talked about crude oil production waiting on sector reforms, and noted that the impact of low oil price remains high risk.
The report noted in particular thus: "With revenue projections underperforming and inadequate to meet payment obligations, such companies are unable to proceed with CAPEX plans which could potentially impact production volumes. Probably, the most important challenge to note with respect to oil production is the massive amount of investment being prevented by the delayed reform of the Petroleum Industry as envisaged in the Petroleum Industry Bill (PIB) and the uncertainty that the new fiscal terms could mean for the industry."
Mele Kyari, group managing director, NNPC, sitting with chief executives of major players in the Nigeria oil industry last week was bullish about the possibility and opportunities that the thawing of the dispute now offers, estimating that somewhere in the neighbourhood of $10 billion in new investment may have been unlocked.
It is not clear how this will manifest, especially with oil majors continuing to cut billions in spending as their profits get hit by a variety of factors.
But it follows from a 12-year dispute that had marred business relationship and affected trust and investment in Nigeria's oil industry. The country appears to have woken up and is now making moves to incentivize the deep-water segment of its oil industry, as the Nigerian National Petroleum Corporation (NNPC) and its production sharing contract (PSC) partners – Shell Nigeria Exploration and Production Company (SNEPCo), Total Exploration and Production Nigeria Limited (TEPNG), Esso Exploration and Production Nigeria Limited (EEPNL) and Nigerian Agip Exploration (NAE) – executed these agreements to renew Oil Mining Lease (OML) 118 for another 20 years.
The NNPC signed five agreements covering dispute settlement agreement, settlement agreement, historical gas agreement, escrow agreement and renewed PSC agreement.
But while the disputes lasted, parties were estimated to have lost $9 billion in contingent liabilities with business relationships wastefully marred; and trust and investment sorely affected.
The PSC disputes are like the much-vaunted Petroleum Industry Bill (PIB), which has taken nearly 20 years for Nigeria to enact – but which has the potential to liberalize its oil industry. The absence of the PIB means no new investments from operators till then.
For more than a decade, the Nigerian oil industry was tottering – investments were rapidly diminishing – as the International Oil Companies (IOCs) preferred other countries like Angola, Gabon, Ghana, Mozambique, Equatorial Guinea, among others. Only last week, Shell Petroleum Development Company, with the largest footprint in Nigeria, announced to the Nigerian government it was divesting from its operations in the oil-rich Niger Delta, a region the Anglo-Dutch oil giant has pulled trillions of dollars oil business for more than half a century.
Experts believe the new deal will unlock over $10 billion of investment, signalling the end of the long-standing disputes over the interpretation of the fiscal terms of the Production Sharing Contracts (PSC) and the emplacement of a clear and fair framework for the development of the huge deep-water assets in Nigeria.
Oil industry watchers believe Nigeria, after over a decade of poor policy direction, is about waking up to realities other commodity countries have embraced several years ago to incentivize, with outstanding results on their economies. "It's an indication of renewed confidence between the NNPC and its partners; and between the Nigerian federal government and the investing communities," said one oil expert.
Mele Kyari, NNPC's group managing director said, "It produces value for all of us by providing a clear line of sight for investment in the Bonga bloc of around $10 billion." He had informed that the deal would yield over $780 million in immediate revenues to the federal government; while it would also free the parties from over $9 billion in contingent liabilities.
"Ultimately, these agreements will engender growth in our country where investment will come in for other assets, not just in the deep-water, but even for new investors. It is an opportunity for them to see that this country is ready for business," he said.
Kyari's words underscore the dire need of investment by a sector that gives the country about 90 per cent of its foreign exchange earnings. But the challenges are not just going away.
For instance, NNPC has been renegotiating commercial contract terms for some time with oil majors aimed at winning back investment to the sector and also raise revenues in the process.
Kyari, in one interview some time ago, said that new commercial terms were being negotiated and would be finalized before a pending oil overhaul bill is passed.
"No company will invest where they cannot get the appropriate margin," Kyari said, refusing at the time to mention the specifics of the negotiation specifically what was being renegotiated.
"We're very conscious of the fact that people have choices, companies will make choices to leave countries when they have to," he said.
Kyari said companies would have the option of the newly negotiated commercial terms or moving to the updated terms outlined under the new law.
Osagie Osunbor, country chair, Shell Companies in Nigeria, said the OML 118 renewal agreement would remain a watershed in the history of deep-water investments in Nigeria, assuring that the giant stride would further bolster investor confidence in the country.
For Bayo Ojulari, managing director, SNEPCo, the agreements marked the end of a twelve-year dispute that had marred business relationship and affected trust and investment.
"Today, we have signed agreements that define the future of deep-water for Nigeria. This is the first deep-water block that was developed in Nigeria, and it is also the first one that we are resolving all the disputes that will lay the foundation for the resolution of other PSCs," the SNEPCo helmsman said.
On their parts, Mike Sangster, managing director, Total E&P; Richard Laing, managing director, ExxonMobil; and Roberto Danielle, managing director, NAOC, lauded the NNPC's chief executive for providing leadership that engendered the resolution of the disputes. They assured that the agreements would attract more of their investments into the Nigerian oil and gas industry.