Frontpage
Oil and Gas
Nigeria's power tariff up 50%, 2 months after earlier rate spike led to face-off
January 5, 2021630 views0 comments
By Charles Abuede
Barely two months after the Nigerian Electricity Regulatory Commission (NERC) forced the implementation of the highly opposed electricity hike on Nigerians, the regulator has again approved a 50 per cent increase in electricity tariff, which became effective January 1 2021. This move in tariff hike will see customers of 11 power distribution companies bear the payment burden.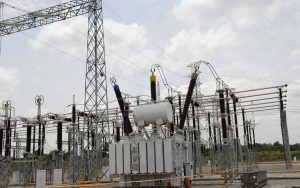 The regulatory commission, however, stated that the new tariff regime was hinged on the general state of the economy, the foreign exchange rate in the official central bank window of N379.4 to the dollar as of December 29, 2020, the US' 1.22 per cent inflation rate, as well as Nigeria's rising rate of inflation, which stood at 14.89 per cent in November 2020, and the power firms' capital expenditure.
The current tariff plan got approved after several consultations between the Nigerian government and the labour unions, who had initially opposed the tariff hike last November.
The hike by 50 per cent is contained in the revised Multi-Year Tariff Order (MYTO), which was signed by Sanusi Garba, the NERC chairman, on December 30, 2020, an indication that the new increase supersedes the previous Order NERC/2028/2020 and takes effect on January 1 2021.
Also, in the revised service based tariff (SBT), there was an increase in the rates payable by all classes of electricity consumers as against the November regime which exempted the low power consumers. The NERC order also showed that, while this is a cost-reflective tariff (CRT), expected to trigger the new cost even higher, this will only come into activation from June through to December 2021.
It would be recalled that in early December 2020, the electricity regulatory commission issued a notice that it had begun the review of the electricity tariff to take effect from January 1 2021. This, however, caused outrage among electricity consumers and the organised labour and prompted the Nigerian government to halt the scheduled tariff hike implementation to allow for dialogue.
Subsequently, the November 2020 NERC Order revealed that at the start of November 2020, the suspended tariff came alive after discounts were given to consumers who get daily electricity supply of 12 hours and above, while those with less than 12 hours daily supply were exempted from the hike.