Insurance & Pension Business
Nigeria's rising war risk insurance gives concerns to NIMASA chief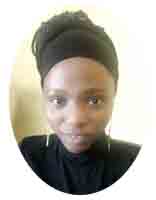 She is a passionate writer whose flair for journalism earned her awards as a campus journalist. Driven by hunger for success, she strives to make the world a better place with insightful, analytical and informative piece around insurance, technology and other sections.
June 23, 2021146 views0 comments
Bashir Jamoh, the director-general of Nigerian Maritime Administration and Safety Agency (NIMASA), has bemoaned the skyrocketing premium payment paid by Nigerians offshore for war risk insurance on Nigerian bound cargoes. The NIMASA boss made this known while speaking during the recent official flag-off of the deep blue project in Lagos by President Muhammadu Buhari.
Drawing from the nonprofit Oceans Beyond Piracy's 2020 reports, the total cost of additional war risk area premiums incurred by Nigeria bound ships transiting the Gulf was $55.5 million in 2020 alone, and 35 percent of ships transiting the area also carried additional kidnap and ransom insurance totaling $100.7 million.
Inferring from this, Jamoh pointed out that war insurance is still on the high despite efforts targeted at minimizing maritime risks. According to him, piracy in the Nigerian waters is waning with stakeholders in the industry worried that offshore underwriting firms still insist on a very high premium to be paid by those conveying cargoes to Nigeria.
He said, "Since the deployment of the deep blue project assets in February, there has been a steady decline in piracy attacks in the Nigerian waters monthly. We, therefore, invite the international shipping community to rethink the issue of war risk insurance on cargo bound for our ports. Nigeria has demonstrated enough commitment towards tackling maritime insecurity to avert such premium burden."
Commonly used in the shipping and aviation industries, war risk insurance covers damage due to acts of war, including invasion, insurrection, rebellion and hijacking. In most cases, the policy extends to cover damage due to weapons of mass destruction.
The general war risk insurance has two components, namely, war risk liability, which covers people and items inside the craft and is calculated based on the indemnity amount; and war risk hull insurance, which covers the craft itself and is calculated based on the value of the craft.