Interview
Nigeria's shrimps potentials enormous if Vietnam's model is replicated, says NVCCI president
August 30, 2021503 views0 comments
OYE AKINSEMOYIN is the president of the Nigeria-Vietnam Chamber of Commerce and Industry (NVCCI), an organisation positioned to facilitate trade and economic relations between Nigeria and Vietnam.
In this interview with Business A.M.'s ONOME AMUGE, the economic and trade consultant dwells on how Vietnam has been able to foster the growth of its shrimp farming sector to global dominance and how Nigeria can through bilateral relations with the South East Asian country, exploit the economic potential of shrimp farming to boost the country's foreign exchange and strengthen its economic diversification plan. Excerpt:
What led to the formation of Nigeria-Vietnam Chamber of Commerce and Industry?
The Chamber of commerce in historical perspective was initially brought to fore by the Nigerian private sector, comprising stakeholders who had been doing business with Vietnam although quite informally. The need for the chamber to be formally organized and properly registered became quite pronounced in 2005 following the visit of the president, Olusegun Obasanjo to Vietnam.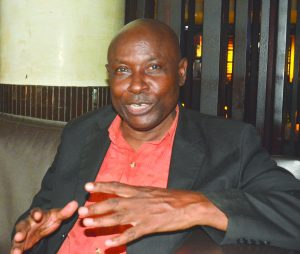 He was impressed with the level of development and economic prowess of Vietnam. To ensure a closer relationship on a bilateral level and provide both countries with a wide range of accessible business opportunities and trade, it was suggested that a private organ facilitate some of the business relationships.
I was invited by the ministry of trade and investment at that time to help champion and cement bilateral relationships between both countries. This led to the formal establishment and registration of the chamber in December 2007.
What makes the relationship with Vietnam an advantage to Nigeria compared to other countries and the role of the chamber towards strengthening trade relationships between both countries?
The relationship with Vietnam is beneficial to many sectors of the Nigerian economy and one of the most notable that makes Vietnam outstanding is agriculture.  We found out that Vietnam has been able to achieve success in actualizing food security in a remarkable way.
Within a space of 10-15 years, the country was able to turn itself around from a net importer of food to a net exporter. A lot of its agricultural activities are centered around Micro Small and Medium Enterprises (MSMEs) and cottage industries which have been able to develop and expand to rice, cashew nuts, fish, shrimp production and processing to world standard level.
In the area of trade and commerce, Nigeria exports raw cashew nuts to Vietnam in large quantities annually and we import processed cashew nuts from Vietnam. We also import quality rice such as the FARO 44 variety from Vietnam.
We are encouraging Vietnam to invest in Nigeria and partner with Nigerians to cultivate the same rice they grow over there which will also be milled and processed in Nigeria. The same goes for cashew nuts.  Also in the maritime industry, many of our seafarers are in Vietnam where they are engaged in all kinds of practical training.
Since the Nigerian national shipping line became defunct, Nigeria does not have its own vessels and part of the training process for seafarers is that they must have practical knowledge on vessel operations.
We also gain technical expertise and collaborate in different sectors, including partnerships in the oil and gas industry. In a nutshell the chamber has been contributing in its role to earn foreign exchange to enhance our GDP, facilitate employment by encouraging the development of trade, industry and commerce in such a way that youths can be employed. We also help in alleviating poverty through food sufficiency projects between both countries.
Vietnam is currently ranked the third largest producer of farmed shrimp globally and a leading exporter in the global market.
What are the world renowned technological innovations, facilities, expertise and policies implemented by the country that Nigeria is yet to get right in its shrimp farming sector?
The area of government intervention is something that we should examine. The Vietnam government is particularly interested in that sector to the extent that Vietnam is the world's largest exporter of seafood at the moment.
The policy of the Vietnamese government is friendly towards the operators of that sector. There are specialized farm settlements provided with the necessary infrastructure to grow the sector, supported by the government in the right location, using the right technology and the right people who are able to enjoy synergy and economies of scale.
Government assists with policies that are friendly to investors in this area when it comes to sourcing funds, transportation of finished goods. All those things have been laid out by the policy of the government to support the growth and enable the practitioners to grow.
That is an area the Vietnamese government has been able to kick start and sustain over the years. When an administration succeeds another, you don't find sudden disruptions in policy because there is a goal the country is working towards achieving and all administrations center their actions towards those goals.
That is why the people are resourceful and the resources have been able to be well managed towards the success in shrimp farming. The policy has been the underpinning area for the success that Vietnam has been able to achieve. This is what Nigeria needs to learn and get right.
We must be able to start and scale through our policies and not let the changes in government with new heads and hands in the composition of authority hinder development plans.
In the area of technology, Vietnam is quite advanced because of the process of learning implemented by the education sector. They have the Science Technology Engineering and Mathematics (STEM) learning which is basic in their curriculum. They take this very seriously unlike in Nigeria where universities can go on break for long periods due to several hindrances. You don't find this in Vietnam.
They country takes education seriously and STEM is embedded fully. The people that come out in the areas of technology and engineering are well-baked and received well-rounded education.  Vietnam, through its technological advancements, has been able to produce and harvest shrimps like four or five times in a year, whereas in Nigeria, it takes only once. This has also enabled the country to multi-reproduce other aquatic species on the same acre of space.
Considering that Nigeria has enormous water resources including fresh, brackish and marine waters that support extensive shrimp farming, what are the challenges hindering the shrimp farming sector from attaining global relevance?
Over 60 per cent of our business in Nigeria is water borne, and the maritime sector plays a big role in the affairs of Nigeria but we have to understand that the water bodies that support aquaculture varies.
For shrimp farming to thrive, there is a particular habitat it requires to be produced. Shrimps tend to survive better in swampy areas, not fast moving water bodies. That is why in Vietnam, they create artificial water habitats to enhance the development of shrimp farming. The environment that the shrimp develops also determines the taste. Vietnam has been able to operate its shrimp farming in such a way that the shrimps are bulky with quality taste that meets international standard.
They also have the aspect veterinary care to ensure that the shrimps are disease-free and good enough for consumption. In Nigeria, there are people involved in shrimp farming for commercial purposes and one of such areas is the Niger Delta region.
However, these people are faced with challenges such as limited knowledge about shrimp farming, environmental pollution and oil spills, lack of mechanized farming tools, lack of access to the world market, lack of technical expertise to control disease outbreaks, insecurity and poor transportation facilities.
Nigerian shrimp farmers and all stakeholders in the value chain need to be properly enlightened and trained in the technicalities involved in shrimp farming and processing to ensure that shrimp culture development is well planned in order to maximize potential economic benefits.
Do you think shrimp farming has the potential to be among Nigeria's major sources of revenue in the non-oil sector?
Yes, shrimp farming has great potential in supporting food security, creating employment opportunities through its value chain.  If we can adopt some of the methods implemented by Vietnam, we will be able to develop rapidly to the level of generating significant foreign exchange earnings. As it stands, Vietnam generates millions of dollars annually from the shrimp farming value chain and Nigeria has the potential to do better if the proper measures are implemented.
We have to look at the people who are engaged in the value chain. For instance, Nigeria can do well in the area of exporting raw shrimps in large quantities but the major challenge here is insufficient electricity supply needed to store the shrimps for a significant period of time. Nigeria must be able to develop its power supply so that it will be possible to have fresh frozen shrimps preserved for the market as the non-availability of this affects the ability of Nigeria to compete in the global market.
How can Nigeria exploit the bilateral ties with Vietnam to improve its local shrimp output to ensure relevance in the global market?
There needs to be exchanges of delegations between Nigeria and Vietnam so that stakeholders in the shrimp farming subsector can be able to see for themselves and get enlightened on how the business is being implemented over there.
Other areas of collaboration would be to facilitate interaction of young people actively involved within the technology space in both countries which will help Nigeria adopt and improve upon the technological innovations used by Vietnam in not only its shrimp farming sector but all aspects of agriculture and industrialization as well.
What role does the government and private organizations have to play in actualizing sustainable revenue in the shrimp farming sector?
The shrimp farmers and stakeholders in the sector have their yearnings one of which is lack of access to the market and there are allegations that the government pursues its own policies not minding whether it is useful to the yearnings of the stakeholders in this sector.
Nigeria has to be more proactive in the provision of infrastructure, transportation amenities, access to markets and power supply. The government also needs to facilitate significant synergy with the farmers and stakeholders in the shrimp farming sector.
It is when their needs are being met that, they will be encouraged to increase output and in turn, pay higher taxes to the government. Also, the ministry of agriculture needs to establish or facilitate the establishment of a proper zoning plan, research centres and institution of a system capable of monitoring environmental parameters and health status of shrimps to actualize the development of an environmentally-friendly and sound industry required to promote shrimp production.
Private organizations and corporate institutions can support the efforts of the government through provision of loans at subsidised rates, establishment and sponsorship of programmes aimed at developing its production.