Frontpage
Nigeria's suspended SEC chief pleads not guilty over alleged fraud following ICPC arraignment
Adesola Afolabi was a businessamlive reporter and Head of Financial desk.
June 5, 20181K views0 comments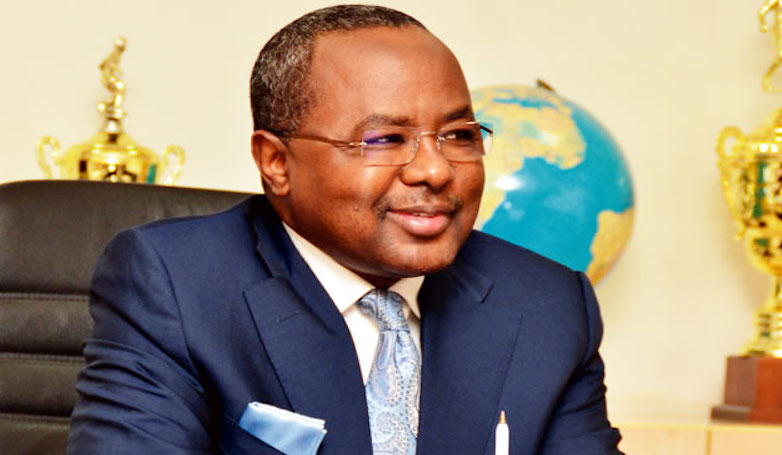 Mounir Gwarzo, suspended director general of Nigeria's Securities and Exchange Commission and his co-defendant, Zakawani Garba Tuesday pleaded not guilty to fraudulent charges read to them before Hussein Baba-Yusuf, the trial judge in their case following arraignment by the Independent Corrupt Practices Commission (ICPC).
The ICPC arraigned Gwarzo, before an Abuja Hugh Court, for allegedly paying himself severance benefits of N104.8 million and N10.4 million in excess of car grant while still in service.
Garba, on his part, was accused of abusing his office by allowing the payments to Gwarzo.
Gwarzo, alongside Zakawani Garba, a commissioner in the SEC, were arraigned on a five-count charge bordering on financial improprieties.
Hussein Baba-Yusuf, the presiding judge, however granted them bail in the sum of N25m each and a surety each in like sum.
The judge directed that the sureties must be civil servants in a Federal Government agency of not below the rank of Deputy Director.
The two defendants are being charged to court by the ICPC on behalf of the Federal Government.
Gwarzo's Counsel, Abdulhakeem Mustapha, on Tuesday made the application for bail.
He asked the court to grant his client bail on the same conditions he has enjoyed on administrative bail adding that it is one surety who has signed the bond and is available whenever the court needs him.
ICPC's lawyer, Henry Emore in agreement said the offence for which the defendants are standing trial are bailable.
The defendants who were eventually granted bail to the sum of N25 million each and one surety who must be a deputy director in the Federal Civil Service and own a landed property in Abuja, were also directed to deposit their travel documents to the court registrar as part of their bail conditions.
The court adjourned the case for further hearing till June 29.
Kemi Adeosun, Nigeria's finance minister suspended Gwarzo as SEC boss in November 2017. Gwarzo on Monday, June 4, challenged his suspension in court.
In a suit filed at the National Industrial Court, Gwarzo is contending that the minister of finance has no power to suspend him as SEC DG and that it is only the President of the Federal Republic of Nigeria that can suspend him with the approval of the Senate.