National: Governance, Policy & Politics
Nigeria's voters registration hits 1.9m but only 6.5% complete online process, says INEC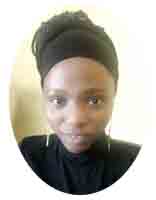 She is a passionate writer whose flair for journalism earned her awards as a campus journalist. Driven by hunger for success, she strives to make the world a better place with insightful, analytical and informative piece around insurance, technology and other sections.
August 18, 2021271 views0 comments
Youths dominates applicants list

Osun State tops with highest registrants
The Independent National Electoral Commission (INEC) has said that the total pre-registered Nigerians for the continuous voters registration has reached about 1.9 million,  78.5 percent of the total 2.4 million applications received so far since the commencement of the exercise on 28th, June 2021 with just 6.5 percent of the figure completing the online registration process.
Osun State leads with a record 346,819 registrants and is followed by Edo State with 179,422, Bayelsa with 160,793 and Delta with 117,400, the electoral body stated whilst also revealing that  only very few of the number, have completed the process at an INEC accredited registration centre.
Only 126,936 of 315,791 people who have completed the process started with online registration while 188,855 applicants started and completed the process with physical registration.
Inferring from this, most Nigerians who registered online have failed to complete the process possibly as a result of not wanting to go through the tedious nature of physical registrations, the numerous hours spent queuing, and the paucity of registration centres which makes them difficult to locate.
The data by the electoral commission shows that the youth appeared to be the highest demographic represented in the registration as 1.6 million  (65%) of the 2.4 million Nigerians that have applied for the Continuous Voters Registration (CVR) are youths between the ages of 18 and 34. The increase in youth participation is believed to be further triggered by Budgit,  a civic tech organisation that reported that only about 1 million youths have registered for the CVR.
According to the data, 585,802 of the applicants are middle aged between 35 and 49 years, 238,606 are elderly between the ages of 50 and 69 and 33,062 were old persons aged 70 and above; while in terms of gender, 1.3 million (56 percent)  were male while 1.08 million (44%) were female and 28,789 applicants were people with disabilities.
Similarly, the gender difference was  roughly the same for the 315,791 persons that have completed the registration process as 176,379 (55.8%) of them were male while 139,412 (45.2%) were female and  3,554 of the total figure were persons living with disabilities.