Frontpage
Nigeria's works minister says N206bn 2nd Niger Bridge delayed by high water level

Nse Anthony-Uko is Abuja editorial lead at business a.m. covering finance, business, economy, federal government economic MDAs and FCT
November 14, 20181K views0 comments
Babatunde Fashola, Nigeria's minister of power, works and housing has explained that the slow pace of work on the construction of the second Niger Bridge, estimated to cost N206 billion, is due to the high water level in Niger River.
The bridge being constructed by German firm, Julius Berger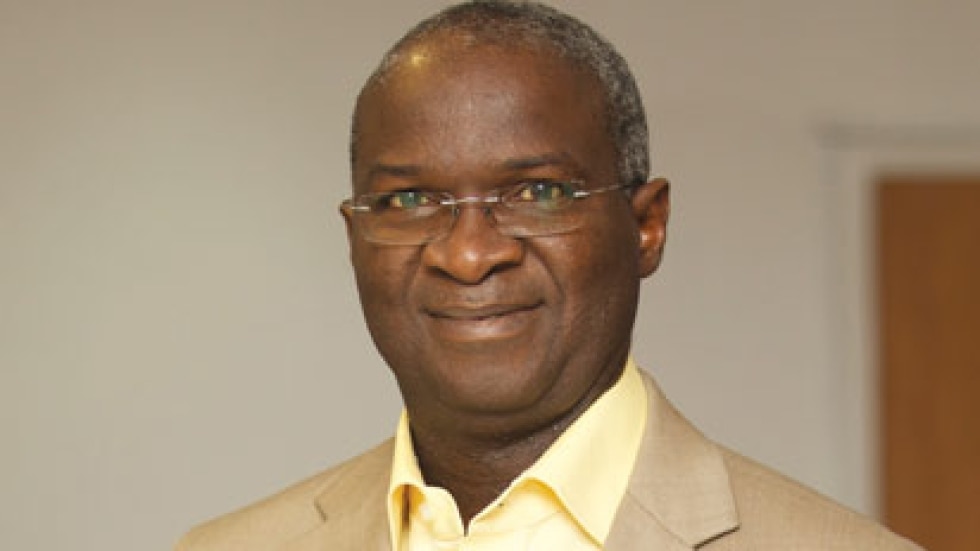 is being delayed because the depth of water in the river was not what the contractor could contain, Fashola said, adding that the water level cannot be above 15 feet deep for them to work.
 "During peak raining season it slows down their work because really you need divers to go under; this is what it takes to build a bridge. So at the height of that raining season when there was flooding, work will slow down," the minister said.
According to him, Julius Berger can work only about 15 meters depth of the River Niger bridge, with the massive flooding experienced this year it must be about 30 meters. "So if you are doing 30 meters of water that is the height of a 10 Storey building, so they need to wait for it to come down. As the raining season ends you will see more activities there. Construction is not subject only to money, materials, and transportation it is also subject to weather," Fashola stated.
Speaking in Abuja, at a media briefing to mark his three years in office, Fashola said the federal government is presently repairing 53 critical roads across the country before the Christmas.
According to him, the federal government is working round the clock to ensure that Nigerians not only see but feel the current administration's provision of the necessary infrastructure including roads, power and housing.
"The ministry staff have identified 53 critical roads requiring intervention, while construction is going on in order to move traffic and we will be working with our contractors to provide relief gangs," the minister said.
The ministry is collaborating with the Federal Road Maintenance Agency, FERMA, and the Federal Road Safety Corps, FRSC, to make sure that this year's yuletide season is traffic free and that the roads are smooth, Fashola said.
The minister, however, added that 9 camps and 18 health zones would be mounted on major highways while adding that he has ordered that no director in the ministry of works is allowed to travel or go on leave before and during the yuletide season.
"We are also deploying the zonal directors to their zones of responsibility until this period of peak traffic subsides." He said President Muhammadu Buhari has since inception of office increased budget of the ministry's mandate from N18.1billion in 2015 to N394 billion in 2018.
"This recovery is the result of an expansive infrastructure spending that saw works budget grow from N18.132 billion in 2015 to N394 billion in 2018," said Fashola.
He also said difficult or abandoned projects like the 2nd Niger Bridge; Lagos-Ibadan Expressway and the Bodo-Bonny Bridge have been brought back to life and that sections of Ilorin-Jebba, Sokoto to Jega, Sokoto-Ilesa have been completed while progress of work continues nationwide from Jada to Mayo Belwa, Enugu to Port Harcourt, Lagos to Abuja, Kano to Maiduguri, Abuja –Okene, Lokoja to Abuja, Kano to Maiduguri, Abuja to Kaduna, Kano to mention a few.
"Apart from recovered construction jobs and growth in construction sector of the economy, the feedback from road users is that the journey times are reducing on the completed roads," he said adding "We acknowledge that work is not finished but as long as we remain able to finance the projects, l have no doubt that it will get better."