Martin
Nigeria's worsening jailbreak trends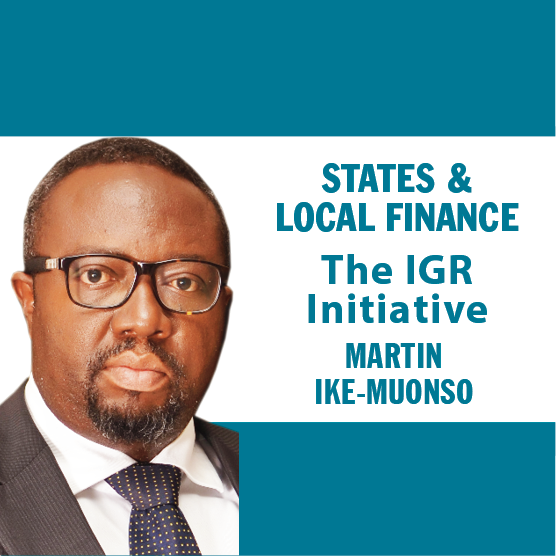 Martin Ike-Muonso, a professor of economics with interest in subnational government IGR growth strategies, is managing director/CEO, ValueFronteira Ltd. He can be reached via email at martinoluba@gmail.com
November 8, 2021403 views0 comments
In what has become a regular occurrence, the medium-security Custodial Centre of the Nigeria Correctional Service, in Abolongo, Oyo State, on Friday, October 22, experienced the nightmare of unknown gunmen who set prison captives free. The attackers gained access to the awaiting trial section of the facility by blasting the wall with several sticks of dynamite after a shootout with the security agencies guarding it. Eight hundred and thirty-seven inmates regained their freedom in the first instance. There were also speculations that the Fulani warlord, Iskilu Wakili and Akinyele serial killer, Sunday Shodipe, escaped in that event. The Oyo prison facility heist brought to approximately fourteen the number of jailbreaks in Nigeria since the September 2010 Bauchi prison break. Despite being a criminal offence in Nigeria under section 31 of the Nigeria Correctional Service Act and section 135 of the Criminal Code Act, jailbreaks have become frequent. It has a penalty ranging between two- and seven-years imprisonment. Jailbreakers perhaps know that the Nigerian justice system is only worth its onions on paper. They know that they have ultimately regained their freedom when not recaptured within a short space of time. Nobody would track them any further.
Since 2010, we have had more than 6,651 escapees in approximately fourteen jailbreaks. This year alone, we have had three such jailbreaks and are two such heists away from equalizing the 2014 record of five jailbreaks. Curiously, more than 70% of prison escapees from such jailbreaks achieved their illegal freedom in the past year. 44% of the escapees' size [excluding consequent recaptures] took place in 2021 in just three episodes and consequently dwarfs the 12% in the five of such events in 2014. The Edo and Owerri prison break on October 19, 2020, and April 5, 2021, respectively, still top the chart with approximately 30% and 28% of the total escapees during prison breaks in that order. However, it is noteworthy that apart from the Abuja DSS attack and prison break, which resulted in several deaths, most of these seemed to have occurred with less than the required proportionate level of resistance from the security of the correctional services. Most jailbreaks are physical, usually involving an overwhelming horde of attackers with weapons and explosives.
The correctional service is pivotal to national security as it keeps away dangerous and insecurity triggering elements from society. Not only does it keep them away, but the expectation is also that there should be a substantial transformation of the inmates in those enclosures, which is precisely the reason behind the choice of "correctional" instead of "prison" service. Expectedly, lawbreakers put away are to return to the society better persons, reformed enough to live in peace within the community. Jailbreaks frustrate this expectation and forcefully release elements not yet readied enough for return into society. Some escapees return to their communities to attack those who testified against them during the court process. Jailbreaks present an enormous threat to peace in society and the justice system, particularly the prosecuting police officers and witnesses.
Most jailbreaks are through violent attacks using dangerous weapons. Attacks attributed to Boko Haram and the Indigenous Peoples of Biafra usually have the handprints of large numbers of shooters attacking the facility from different points. Prison officials are easily overwhelmed by such large numbers and the comparatively small number of armed personnel staffing the facilities. Managers of the correctional facilities have also always complained about weak and inadequate security infrastructure and their vulnerability. Examples include existing prison walls requiring reinforcement and installing appropriate infrastructure to restrict easy access to those walls. But beyond inadequate security infrastructure is the many cases of negligence by the correctional service workforce. Several unofficial sources insist they always get wind of most breaks at least one week before their occurrence but deliberately do nothing.
There are seemingly two causative layers driving prison breaks in the country. The secondary driver comprises poor prison facilities, congestion, poor sanitation, medical and food quality, and prison inmates' frequent deaths at the ancillary layer. Undoubtedly, improved funding by the government would help. But the Nigerian correctional service, like other kindred agencies, is mired in deep-seated corruption with waning capacity from the expected impact of such interventions. Allegations abound about how virtually all aspects of the agency's operations are openly fraudulently commercialized. Jobs within the agency are purchased, while there are bribery amounts for securing posting to correctional facilities, which vary with the corresponding degrees of associated illicit pecuniary rewards. Pecuniary rewards come with the commercialization of services provided to inmates. There are designated amounts paid to access VIP facilities and or access to devices such as telephones or access to drugs. Commercialization can also be in activities that are as basic as playing games within the prison environment. Consequently, with these irregularities and the increasing displacement of round pegs from round holes within the Nigerian correctional service, the resulting inefficiency and laxity provide the headroom for jailbreaks.
Items prohibited are readily available within Nigerian correctional facilities aided by their members of staff. In concert with criminals outside the prison walls, these officials facilitate underground commerce on hard drugs and prostitutes purchased by the inmates. Some of these privileged inmates also pay to use telephones and even power generators within the facility. In short, the Nigerian correctional service facility turns out hordes of hardened criminals who got worse within the facility rather than reforming the inmates. For instance, due to space constraints, underage inmates share rooms and cells with hardened criminals. Several allegations of prison inmates successfully perpetrating payment fraud and scams while still in the facility abound. Thus, inmates can continue in their crimes and incorporate others they meet within the prison and probably aided by prison officials.
In the last four decades, prison security in progressive societies stands on the capacity of the correctional service workforce to maintain regular professional ethics-based interaction with inmates to understand them better and adequately evaluate the risks they present. Firmness, decency and fairness ideally should characterize such relationships. The idea and approach are dynamic security. Ideally, this process should help provide meaningful prison intelligence that can lead to the prevention of jailbreaks. Unfortunately, the low levels of fairness, decency and firmness in the relationship between the workforce and the inmates have made the Nigerian correctional facilities a criminalization rather than reformation environment. It also makes it difficult for prison staff to access the right intelligence to tame the spate of jailbreaks. Many inmates serving jail terms for highly violent crimes also can enjoy hard drugs and may even have regular telephone interactions with the free world. Therefore, relationships in most correctional facilities deviate substantially from the requirements of professional ethics driven interaction between the inmates and the workforce.
Again, there is the issue of the human rights of the prisoners. Being incarcerated does not amount to a forfeiture of these inalienable rights even though they may not have full constitutional rights. But that is not the case in all Nigerian correctional service facilities. Inmates receive treatment as the worst and despicable creatures on earth. Contrary to the expected protection of inmates from torture and other cruel, inhuman and degrading treatment, prison officials routinely torture inmates with beatings and sometimes the manhandling of their testicles. Again, while human rights accord prisoners the rights to some reasonable accommodation such as a maximum of two prisoners in a cell, our facilities are excessively over-congested. A 2016 prison congestion survey by Dataphyte shows 37% over congestion in the Nigerian correctional service centres, while 73% of the inmates are awaiting trial. But unduly extended periods of detention for awaiting trial inmates, majorly from lengthy judicial proceedings, violate international human rights norms and cause a significant deterioration in the well-being of the prisoners. Judiciary reforms and other innovative ideas are critical to minimize these insults on the rights of prisoners. In addition to these human rights violations is Nigeria's hostile and inconducive prison environment, which rhymes with food quality. Some have described the food quality as not good enough for animals not to talk of humans. In general, the absence of adequately documented rules and guidelines for disciplining prison inmates in Nigeria gives ample room for their abuse by prison officials.
The government has partially admitted its failures in present security and has responded to these nationally embarrassing prison breaks with the immediate retraining of the first batch of about 150 prison security personnel. It has also initiated a vulnerability audit on all correctional facilities across the country. But beyond the physical facility, the review of the correctional system must pay even greater attention to the prison personnel, many of whom are swimming in a decadent culture of corruption. Lots of evidence proves that the correctional facility workforce always has the intelligence of these possible jailbreaks but does nothing, signalling in part the high possibility of either collaboration with the criminals from within or outright negligence and incompetence. From whichever perspective we view it, the sign-off is that of failure.
Finally, our country cannot successfully contain insecurity without adequately functioning and secure prison and correctional service facilities. Historically, the creation of prisons and within-prison discipline is to arouse a public distaste for the contravention of the law. Its existence, therefore, helps in discouraging criminal behaviour as members of society do not wish to experience it. Secondly, as an isolation facility, the community is rid of human elements that cannot live peacefully based on accepted laws. Over the centuries, the prison ecosystem has evolved into a reformatory, transforming people with such hitherto unacceptable behaviour to return to the community as good citizens. We are, however, not following this positive trend as our correctional facilities are more like horror chambers. At the same time, prisoners emerge from it more hardened and criminally minded than when they entered. Prison officials are almost entirely responsible for creating an environment that has given vent to increased jailbreaks.