Aviation
NiMet, finance ministry collaborate on food transformation pathways
April 12, 2022124 views0 comments
BY: Sade Williams/Business a.m.
Mansur Matazu, director general, Nigerian Meteorological Agency (NiMet), says the agency is collaborating with the Federal Ministry of Finance, Budget and National Planning on the implementation of the Food System Transformation Pathway in Nigeria under the umbrella of Food Systems Pathways.
In a paper, 'Leveraging Technology for Effective Agriculture: The Story of a Weatherman' at the 21st edition of the Joint Planning Board (JPB) and National Council on Development Planning (NCDP) meetings, which held at Abakaliki, Ebonyi State, Matazu said NiMet is actively participating in the Implementation Committee on Weather aimed at delivering on Priority One (Regular Collection and Dissemination of Information on Weather) of the Food Systems Pathway.
He said through the collaboration, NiMet aims to develop weather and climate content for dissemination, by using the existing NiMet social media platforms (Twitter, Instagram, Facebook) for information sharing.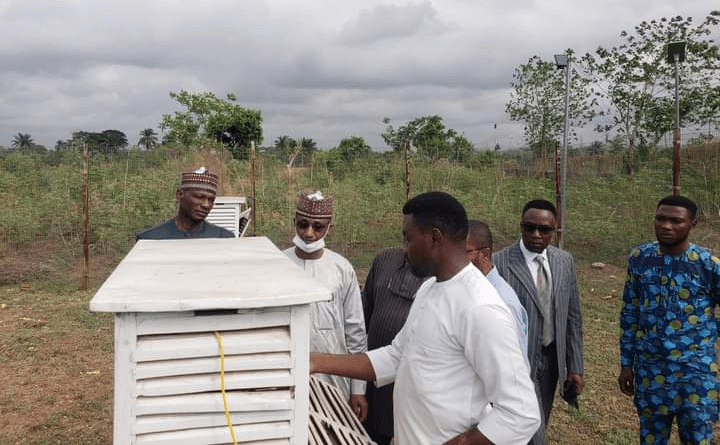 According to Matazu, the agency has embarked on the deployment of bulk SMS for weather and climate information and disseminate weather information through television, radio and print media with a robust mobile application that was simple to use, with option for indigenous language.
"In NiMet, we have moved from just generating forecasts to producing forecasts with implications. By this, we mean, Impact-Based Early Warnings.
"Our clients and stakeholders are not only foretold but also forewarned of likely impacts of the predicted weather and climate events," he said.
Matazu explained that in agriculture, weather and climate information provide a smarter and wise way of executing activities in order to minimise risks and reduce losses.
He noted that throughout the agricultural value-chain, weather and climate information is critical while encouraging clients and stakeholders to embrace the partnership with them to improve food security in the nation.
Matazu noted that NiMet predicted 2022 dry spell for the month of May into June indicated with a mild dry spell of less than eight days in Taraba, Nasarawa, parts of Oyo, Niger, Ekiti, Plateau, Ogun, Osun, Edo and Anambra states.
He added that a moderate dry spell that was likely to persist for up to 15 days was predicted over parts of Adamawa, Benue, Kogi, Ekiti, Kwara, Niger, FCT, Kaduna, Sokoto, Kebbi and Gombe.
The director-general paid an unscheduled visit to the agency's Synoptic Station in Abakaliki, Ebonyi State to monitor and evaluate ongoing projects at the station.
He applauded staff at the station and encouraged them to be diligent at their workplace as the agency will continue to provide the necessary tools to ensure a conducive working environment for them and every other staff of the agency.