Frontpage
Oil and Gas
NNPC, again, denies FG planning increase in fuel price this month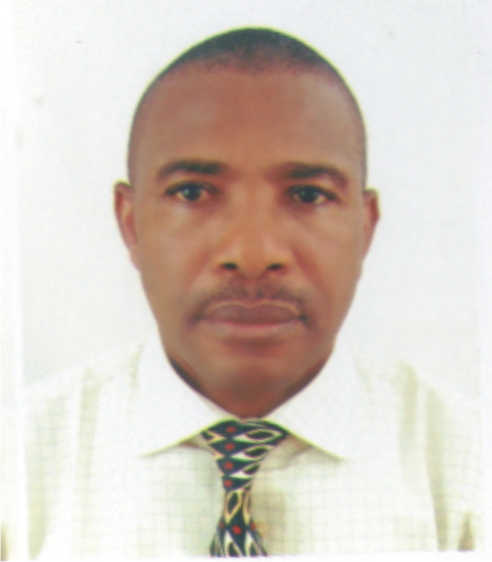 Ben Eguzozie is business a.m. regional lead based in Port Harcourt, providing regional and national  coverage for economy, business and finance
You can contact him on ben.eguzozie@businessamlive.com with stories and commentary.
March 1, 2021809 views0 comments
Cautions against hoarding, panic buying
But PMS sells N170 in South-east, South-south
The Nigerian National Petroleum Corporation (NNPC), the country's national oil company, has come out again to deny any plans by the federal government to raise the pump price of petrol,the product the country consumes in excess of 52 million litres daily according to a recent statement by the minister of state, petroleum, Timipre Sylva.
The NNPC ruled out any increment in the ex-depot price of petrol in March 2021, contrary to speculations of imminent price increase of petrol in the country, the corporation said in a statement.
Accordingto KennieObateru, group general manager, group public affairs division, the corporation "was not contemplating any raise in the price of petrol in March in order not to jeopardize ongoing engagements with organized labour and other stakeholders on an acceptable framework that will not expose the ordinary Nigerian to any hardship."
The NNPC also cautioned petroleum products marketers not to engage in arbitrary price increase or hoarding of petrol in order not to create artificial scarcity and unnecessary hardship for Nigerians.
According to the corporation, it has enough stock of petrol to keep the nation well supplied for over 40 days.It urged motorists to avoid panic buying.It further called on relevant regulatory authorities to step up monitoring of the activities of marketers with a view to sanctioning those involved in products hoarding or arbitrary increase of pump price.
But analysts are of the strong view that the federal government corporation was only buying time before it would slam animminent price increase in the petrol pump dispensing. Other times in the past,it had undertakena unilateral price increase in the pump dispensing withoutnotice to labour unions. The consequences of all that had been strikes and lockouts of government offices and agencies, by labour leading to hiccups in the system.
Nigeria, Africa's top oil producer, runs an incongruous system in its oil industry. While it has been producing nearly 2 million barrels of crude oil per day since late 2016 – early 2017, it had sold same whole, and turns to import 90 per cent of refined petroleum products.
Its four refineries with nameplate combined capacity of 445,000 bpdhave largely operated at sub-optimal capacities for decades. In the last three-to-four years, all the refineries have remained moribund, producing zero products. The effect had been huge products importby the country.
However, these imports of petroleum products from abroad are done in chiefly opaque swap deals with traders such as Vitol, Gunvor and Trafigura, and other oil majors like Total and BP. Cargoes of crude oil leave Nigeria, and refined petrol and other products are imported in return, usually at extant international market prices. The natural corollary of this is the constant rising product prices for the country's consumers. Since the Muhammadu Buhari administration came on the saddle in May 2015, petrol prices have move from N87 per litre to N166
Meanwhile, Business A.M. observed at several fuel dispensing stations in South-east and South-south states: Owerri, Onitsha, Aba, Orlu, parts of the Port Harcourt metropolis, that petrol pump dispensing goes for between N170 and N180 a litre.
Nigeria's fuel price increase 1973 – 2020
Yakubu Gowon – 1973: 6k to 8.45k (40.83%)
Murtala Mohammed – 1976: 8.45k to 9k (6.5%)
Olusegun Obasanjo – Oct. 1,1978: 9k to 15.3k (70%)
Shehu Shagari – Apr. 20,1982: 15.3k to 20k (30.72%)
Ibrahim Babangida – Mar. 31, 1986: 20k to 39.5k (97.5%)
Ibrahim Babangida – Apr. 10, 1988: 39.5k to 42k (6.33%)
Ibrahim Babangida – Jan. 1, 1989: 42k to 60k (42.86%)
Ibrahim Babangida – Mar. 6, 1991: 60k to70k (16.67%)
Ernest Shonekan – (stayed only 82 days in office) – Nov 8, 1993: 70k to N5 (614.29%)
Sani Abacha – Nov. 22, 1993: N5 to N3.25k (price dropped by 35%)
Sani Abacha – Oct. 2, 1994: N3.25k to N15 (361.54%)
Sani Abacha – Oct. 4, 1994: N15 to N11(price dropped by 26.67%)
Abdulsalami Abubakar – Dec. 20, 1998: N11 toN25 (127.27%)
Abdulsalami Abubakar – Jan. 6,1999: N25 to N20(price dropped by 25 %)
Olusegun Obasanjo – June 1, 2000: N20 to N30 (50%)
Olusegun Obasanjo – June 8, 2000: N30 to N22(price droppedby 26.67%)
Olusegun Obasanjo – Jan 1, 2002: N22 to N26 (18.18%
Olusegun Obasanjo – June, 2003: N26 to N42 (61.54%)
Olusegun Obasanjo – May 29, 2004: N42 to N50 (19.05%)
Olusegun Obasanjo – Aug. 25, 2004: N50 to N65 (30%)
Olusegun Obasanjo – May 27, 2007: N65 to N75 (15.39%)
Shehu Musa Yar'Adua – June, 2007: back to N65(price droppedby 13.33%)
Goodluck Jonathan – Jan 1,2012: N65 to N141 (116.92%)
Goodluck Jonathan – Jan 17, 2012: N141 to N97 (price droppedby 31.21%)
Goodluck Jonathan – Feb, 2015 N97 to N87 (price droppedby 10.31%)
Muhammadu Buhari – May 11, 2016: N87 to N145 (66.67%)
Muhammadu Buhari –Aug 13, 2020: N145 to N165 (13.79%)
Late President Yar'Adua was the only president who did not increase pump price of fuel, butrather reduced it by 13.33 per cent.