Frontpage
Oil and Gas
NNPC begins preparations for IPO in 2024, reveals CEO Kyari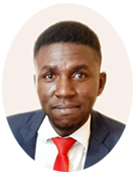 A graduate of Economics and Statistics from the University of Benin. An experienced researcher and business writer in the print and digital media industry, having worked as a Research Analyst at Nairametrics, Voidant Broadcasting Ltd, Entrepreneurs.ng, and currently a Market and Finance Writer at Business a.m. For stories, press releases, exclusive events, call +2347052803696 or send a mail to abuedec@gmail.com.
September 7, 2021303 views0 comments
The Nigerian National Petroleum Corporation (NNPC), has set a three year target date for its public listing, giving strongest hints yet to the local and international investor communities to prepare for a possible initial public offering (IPO) in 2024.
These hints are on the back of an outlined goal for the corporation in the new Petroleum Industry Act after its signing by President Muhammadu Buhari, 13 years after it went to the Nigerian legislature as the Petroleum Industry Bill, but 20 years after it became a subject of government's policy desire for the oil and gas industry
Mele Kyari, group chief executive officer, NNPC, per Bloomberg monitored interview on Tuesday, that the national oil company would list its shares in the stock market as it is considering plans for an initial public offering within three years by 2024.
According to the group managing director of NNPC, "We want to get ready. The earliest consideration would be in three years' time." The oil company chief said the NNPC would get in order its books while it plans on recapitalizing. The sale of shares of the company has seen approval from the government for a split between the ministries of petroleum and finance, under Nigerian law.
Speaking on the proclamation by the Buhari last month that NNPC made its first ever profit in 44 years in the face of the under-recovery issue that has continued to negatively impact NNPC's operations, Kyari opined that the state oil company is yet to release the full details of the results as he highlights that NNPC cut costs, improved efficiency and lowered borrowing rates.
Kyari sees no reason for OPEC+ to pause its incremental monthly production increases resulting from the supply shortages faced by the oil market.
He also revealed that earlier in September, the oil cartel (OPEC+) had agreed to go ahead with 400,000 daily barrels increase for October as it phases out record cuts it brought in last year to tackle the pandemic-induced demand drop.