Companies
Frontpage
NNPC's 2020 revenue dips marginally to N3.7trn, but operating profit prints N63.61bn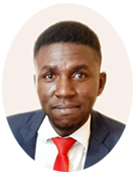 A graduate of Economics and Statistics from the University of Benin. An experienced researcher and business writer in the print and digital media industry, having worked as a Research Analyst at Nairametrics, Voidant Broadcasting Ltd, Entrepreneurs.ng, and currently a Market and Finance Writer at Business a.m. For stories, press releases, exclusive events, call +2347052803696 or send a mail to abuedec@gmail.com.
September 9, 2021225 views0 comments
The Nigerian National Petroleum Corporation recorded a 19.8 percent year on year decline in its annual revenues from contracts with customers to N3.72 trillion as at the end of 2020 from N4.63 trillion reported in 2019.
The national oil company, in its audited financial statement as at December 2020 revealed, which it has now published, attributed the decline to the fall in total revenue from the sales of crude oil to N828.13 billion during the year from N1.08 trillion in the previous year.
It also reported declines in revenues from sales of petroleum products, and other services to N2.3 trillion and N89.9 billion, respectively, safe from the sale of natural gas whose revenue improved during the year to N524.4 billion from N489.9 billion in 2019 on the back of the increased price of natural gas coupled with the export of same to countries with gas trade partnership with Nigeria.
According to the audited financial statement made available by the national oil company, its profit after tax rose impressively by over 1600 percent year on year to N287.23 billion from a loss of N1.76 billion in the previous twelve months. This impressive record in the company's profit indicates that NNPC for the first time in 44 years, reported a profit in the year 2020.
Meanwhile, total profit for the year stood at N655.9 billion and a further look into the company's cash flow statement shows that the net cash from the group's operating expenses printed at N724.7 billion, falling from N864.5 billion reported in 2019 as a result of the increased royalties paid for petroleum products and total cash used up in the operation process through the year.
However, with a significant decline in the NNPC's finance costs for the review year, it reported that its operating profit printed at N63.61 billion chiefly driven by the positive increases in its financing income which stood at N5.2 billion as well as receipt of other incomes for the year at N675.7 million respectively.