HR Insights
No feedback from Job Applications 
Jennifer Oyelade is an International Recruitment Business Leader, EMEA Talent Acquisition Director, Employability Specialist and author. She is a member of the Institute of Recruitment Professionals (MIRP – UK) and an Organisational Change Advocate with an extensive career spanning across Europe, Middle East, North America and sub-Saharan Africa. To contact her, please visit www.jenniferoyelade.com or email: hello@jenniferoyelade.com
November 22, 2021790 views0 comments
Are you making the following 5 mistakes?
Job searching is very tedious. Aside from finding roles that match your technical criteria, every organisation has its perception of what it is looking for in terms of candidates who can imbibe their culture. Employability skills is essential and in order to gain the right traction you have to ensure you are implementing the right career strategy to gain better results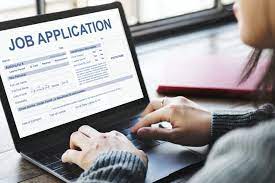 Approach is everything! 
How you engage someone you have not met before, whether it is online or in person, is particularly important. As I always say, you do not get a second chance to make a first impression. Be intentional about your application. What is the role you are applying for, and your suitability for the role? Employers do not want to read an autobiography or a dissertation. Also be careful and double check spelling, grammar, typos, and the use of words in the present and past tense.  This type of writing is not acceptable by any standard. It demonstrates a level of laziness. An employer would think if this candidate cannot be bothered to spell, how can we be sure that, if hired, they would complete tasks with accuracy and diligence. It doesn't take anything away from you by writing full words and making a complete sentence. However, if you choose to write in shorthand, it's more appropriate for text messages; though I believe in the long run, it does mess up your writing skills.
Realistic skills-matching 
Apply for roles that you have explicit expertise in or demonstrate realistic transferable skills that can be applied. For example, if you work within Customer Services and you apply for a Sales role, the attributes to excel in both roles are similar because they both involve people engagement, demonstrating knowledge, and being empathetic. Do not apply for roles that you have no experience in.
Deep down as an applicant you know that you will not be shortlisted for the role because you don't meet the criteria, so why apply? It is a waste of both your time and the recruiters. Focus on roles that fit your current expertise. By applying for roles that you're technically not suited for is only setting yourself up for unnecessary disappointment; so build your morale by fine tuning your expertise to be a specialist in your craft and apply for roles that fit your growth and your career aspirations. That role will come eventually, just trust in the process, and use the time to build yourself in readiness to be prepared when opportunity meets preparation.
Buzzword CVs do not guarantee interviews  
Creating CVs full of buzzwords, in an attempt to beat an ATS System, is a complete myth. Roles are not defined by buzzwords. There are certain key skill sets or systems that may be essential for a role that only those internal hiring managers would deem fit as searchworthy indicators. So, creating a CV that says Software Developer 15 times or writing JavaScript 20 times doesn't necessarily mean that your CV will be at the top of a search result.
The hiring manager may use words such as jQuery, or Django, which are JavaScript frameworks used by JavaScript Developers who develop Softwares. Focus on your core experience, use descriptive adjectives to describe your responsibilities, the systems you use in your role, and your achievements. The key is quality of its content over the quantity of buzzwords.
Lack of preparation brings inadequate results 
Some candidates have great experience; they get called for an interview but do not adequately prepare. We are in a time where everything is available online, so research the organisation you are interviewing for and make notes of some valid points to use to impress the interviewer to show that you are not just looking for any job, you're particularly interested in growing with that brand. Research the interviewer using sites such as LinkedIn, to give you an insight into the interviewer and see if there is any synergy that you can find between you to leverage on during your interview. Come up with at least 5 'well thought out' questions to ask your interviewer, it shows adequate planning, genuine interest, and most importantly, competence.
Online representation is just as important as the CV you submit!
Social media recruitment is real! Social media has become a leading method of talent acquisition that is taking over from traditional methods, such as advertising on job boards and searching databases. Recruiters want to know what the CV does not say to make more informed hiring decisions, so they search your name on google, and visit your Facebook, Instagram, and twitter pages.  Though you may look good on paper, as a hiring manager, I want to know if your personality imbibes the culture of my organisation.
So, be careful about your output. While I believe everyone should be "human" on social media, I believe in the Social Media Engagement Mantra: You don't get a second chance to make a first impression and the internet NEVER forgets. Be intentional and cautious about your content. If you are unsure of whether or not you would want your boss, potential employer, employee, or fellow colleagues to see your post, the safest option is not to post it at all
The labour market is more populated. Experienced professionals have been forced to adapt and navigate their way through an unforeseeable circumstance that they were not prepared for, and this is causing a nationwide panic. So the best thing you can do is differentiate yourself as a professional by being more strategic and intentional about your online presence, career strategy, and personal development. Put your best foot forward to be a better version of yourself in this truly competitive market