Transport Business
No success in sight for Nigeria's cabotage implementation as NIMASA admits flaws
August 13, 2019610 views0 comments
By Samson Echenim
Despite claiming that enforcement of cabotage policies led to the creation of 7,000 jobs for Nigerian seamen and raising cabotage trade by 32 percent in just six months, Dakuku Peterside, director-general, Nigerian Maritime Administration and Safety Agency (NIMASA), has admitted that the agency has failed in the implementation of the country's cabotage laws. Yet, there does not seem to be any sign that the success point would be hit any soon.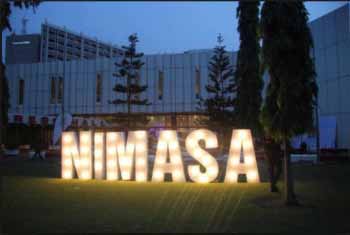 NIMASA is Nigeria's apex maritime regulating agency charged with the implementation of the country's coastal and inland Shipping Act, now known as the Cabotage Act, which was enacted to activate cabotage trade and maritime development in Africa's biggest economy.
The cabotage act had made trading on Nigeria's coastal waters the exclusive preserves of vessels owned by Nigerians, built-in Nigeria, manned by Nigerian seafarers and maintained in within the country.
Sixteen years later, the NIMASA enforcing regulations for local content in shipping businesses have failed to enforce the act, as foreign vessels with foreign seafarers continue to do business in Nigeria's cabotage waters, with no local ship to contend with them.
At the assumption of office by the current management, hope went high for a positive change and a real Tonsdevelopment to begin in the maritime sector, especially as the Nigerian government also changed. There were promises of turning the maritime industry around and returning billions to billions of naira to the government from the sector, but no improvement, no better harmonisation and no good fortune has been seen in Nigeria's maritime sector.
Last month, Peterside, the NIMASA chief said the agency had stopped waivers for foreign vessels to operate in Nigerian cabotage waters, while informing Nigerians that his enforcement of the cabotage act had led to creation of 7,000 jobs and raising cabotage platforms and vessels by about 32 percent. His claims came in spite of cries of local operators that foreign vessels were having a field day in Nigeria's coastal waters, while some maritime workers accused him of bringing too much politics into his job as chief executive of the maritime regulatory agency.
Peterside, who abandoned the glary reality about the underdevelopment of Nigeria's cabotage trade however, told the Alumni of Maritime Academy of Nigeria, Oron that the enforcement of the cabotage compliance strategy put in place by his NIMASA to "stop waivers on manning for prescribed categories of officers in vessels engaged in the cabotage trade has increased the number of Nigerians onboard vessels by 7,000."
He said the implementation of cabotage policies was not a job for NIMASA alone, stressing that NIMASA cannot enforce the cabotage act all on its own.
"NIMASA alone cannot achieve the aspirations, intents and objectives of the Cabotage Act. I believe that we have not done very well but there is need for improvement. The greatest thing that can happen to us to achieve the Cabotage law is collaboration and cooperation. If we leave NIMASA to drive the Cabotage law, till tomorrow, we will not achieve anything. But if the regulator, stakeholder and industry all come together, that is the only way we can achieve the aspiration of the Cabotage law," he stated.
"We have started a process of cessation of granting of waivers which all of us agreed has been abused over time. In the area of manning, we have put in place what we call the new cabotage compliance strategy," he maintained, adding, "We are going to create incentive for those who are going to build vessels in-country.
He however said a new policy to ban importation vessels for cabotage trading was getting the support of other agencies of government, which input are needed to enforce the ban.
"We have got the buy-in of Customs, Central Bank, NNPC and other stakeholders to enforce ban on importation of vessels for cabotage trading. We have decided that certain categories of vessels cannot be built outside this country by the end of next year," he said.
This is not the first time the NIMASA boss would be making promises of creating incentives for shipyards in Nigeria. In October 2015, shortly after he became the director general of NIMASA, he had embarked on a tour of all NIMASA formations and maritime operators facilities across the country. At the Onne Free Trade Zone, where the West Atlantic Shipyard operates, he had made the same promise. He also promised to acquire vehicles and marine platforms to help NIMASA officials go deeper into the waters to enforce cabotage regulations, but till date, the promises are still hanging.