Currency
Finance
NOVA Merchant Bank maintains profit trajectory with N1.15bn in second year
Adesola Afolabi is  Businessamlive Reporter.
You can contact her on adesola.afolabi@businessamlive.com with stories and commentary.
March 11, 2019848 views0 comments
NOVA Merchant Bank, Nigeria's wholesale financial institutions now in its second year of full financial operations has maintained maintained its profit growth trajectory with the announcement of N1.15 billion in post tax profit for the year ended 31st of December 2018.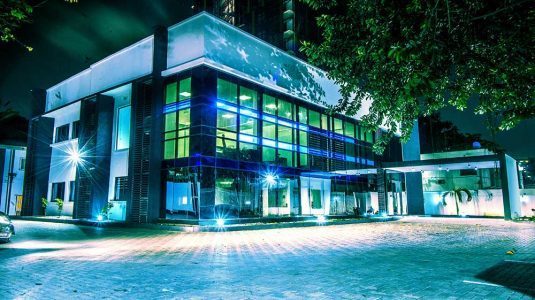 The profit was about 120 percentage rise over the amount recorded in the wholesale bank's first year which stood at N510.6 million in 2017.
The bank said the increasing progress being made by the bank is attributable to its investments in its operations, technology and people.
It said the performance shows the bank's growth trajectory which is expected to accelerate as it scales its business and grows its client base.
The wholesale bank achieved strong growth across all indicators with a 54.10 percentage growth in gross earnings from N1.22 billion in 2017 to N1.88 billion. The bank further grew the total assets by 38.89 percent from N18 billion to N25 billion between 2017 and 2018.
The performance represents another successful year for the bank having started on a strong footing led by Phillips Oduoza, its chairman. It only recently deployed a state of the art and fully digital core banking application and announced that it recorded significant growth in customer acquisition.
NOVA also said that in line with its objective to be the employer of choice, it promoted about a third of its workforce.
Anya Duroha, managing directir and chief executive officer of the bank said of the 2018 results: "Our stellar results are a culmination of the hardwork, commitment, resilience, discipline and resourcefulness of all our employees. We have been able to drive strong customer acquisition and deploy leading edge technology whilst optimising our costs. We will continue to focus on growing our business, providing solutions tailored to our clients' needs, building a high performance culture, motivating our employees and creating sustainable value for our shareholders".
Phillips Oduoza, bank chairman also said: "We have been able to build a strong foundation for the success of the bank and approach the future with confidence and optimism in our business model, value proposition, clients and employees. We remain committed to the implementation of our over-arching philosophy of 'New Thinking, New Opportunities' to create value for all our stakeholders."
The bank said it would continue to strive to deliver profitable, responsible and sustainable growth and that it remains dedicated to its core values of uniqueness, passion, leadership, integrity, fairness and teamwork, represented in the term, UPLIFT.