Media
There is now a ridiculous number of companies competing in the hottest area of ad tech
July 18, 20171.4K views0 comments
Header bidding has shaken up online advertising in recent years.
Essentially, header bidding is a means by which publishers can bring in more ad demand by democratizing the buying process.
A longstanding complaint in web publishing has been that as digital advertising has become more data driven and automated – i.e.
"programmatic" – Google had maintained an advantaged position. Because so many web publishers employed Google's technology to deliver ads, Google often got first dibs when bidding on these ads.
Other buyers had to wait in line to get their hands on this inventory – a dynamic known in web publishing as the 'waterfall." Web publishers and ad tech companies did not like the waterfall. Ad tech companies felt like they too often got shut out of access to quality ad space. And publishers worried that they weren't always getting the best price for their ads, because the system was rigged to favor Google.
Header bidding emerged as a technological fix for the waterfall. Essentially, publishers that employ header bidding can let multiple programmatic ad buyers–whether that's Google or Amazon or Criteo–to bid on ads all at once.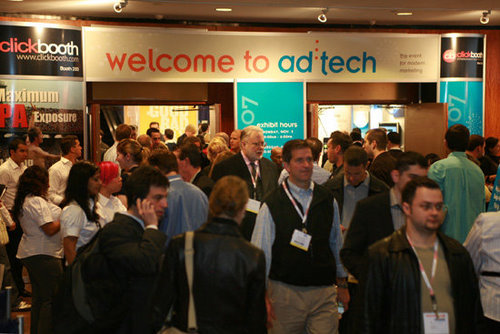 Theoretically, no one company will get to bid ahead of anybody else. And publishers should get the best price available at a given time.
Not long ago, there were a handful of companies operating in this sector. Now, there are now nearly 70 ad tech companies looking to buy ads on web publishers' sites at a given moment using header bidding, according to internal industry summary prepared by the ad tech firm Yieldbot, which Business Insider has obtained.
"We believe all [major] publishers and eventually and all major app publishers as well will employ header bidding," reads the report.
Thus, the explosion in popularity of header bidding has lead to a gold rush, or at least a lot of companies hoping to get in on one.
Though most publishers will only employ five to 10 header bidding partners, Yieldbot has identified over 70 in the market, though some are proving more popular than others.
Here's the full list:
Amazon
Criteo
Yieldbot
Index Exchange
Sovrn
Open-X
AOL
AppNexus
CPX
District M
Krux
Pubmatic
PulsePoint
Rubicon
Sonobi
Sharethrough
TripleLift
152Media
Aardvark
Adblade
AdBund
AdButler
Adform
AdKernel
AdMedia
AdMixer
AdSupply
Atomx
Audience Network
Beachfront
Bidfluence
Brightcom
Conversant
Defy Media
Feature Forward
Fidelity
GetIntent
GumGum
Head Bidding
HIRO Media
Inneractive
Innity
J Carter Marketing
Komoona
Lifestreet
Mantis
Matomy
Meme Global
NginAd
Page Science
Piximedia
Quantcast
RhythmOne
Roxot
Smart AdServer
SmartyAds
StickyAdsTV
SpringServe
TapSense
ThoughtLeadr
Trion Interactive
Twenga
Underdog Media
Vertamedia
Vertoz
WideOrbit
Widespace
Xaxis