Panic not yet over, experts warn
Imbalance struggle between two gainers, 64 decliners
Banking stocks worst hit, slide by 26.8%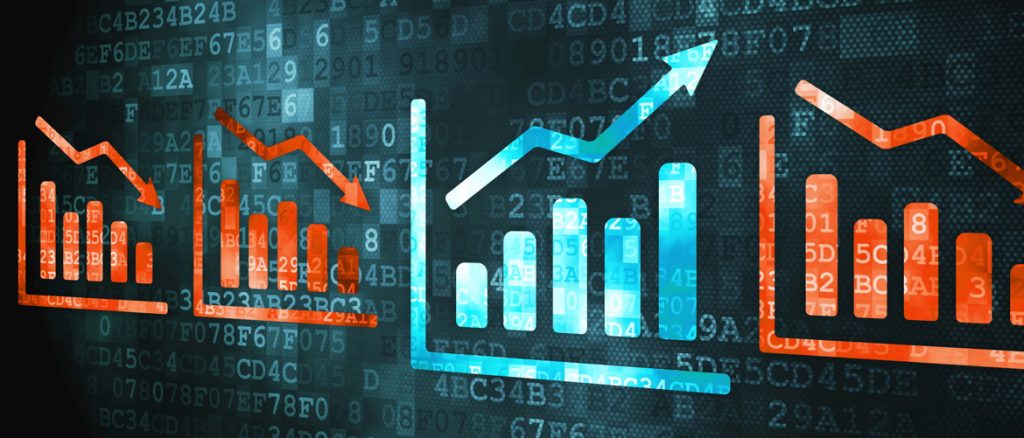 By Omobayo Azeez
The Nigerian Stock Exchange (NSE) witnessed its worst weekly performance on record as coronavirus fears and lower oil price panic-selling drove the market to a negative end with N1.848 trillion loss.
The recorded lost was instigated by global fear emanating from the gloomy phenomena which sent investors on share-selling spree and resulted into free fall of share prices at exchanges across the globe.
In the Nigerian situation, the NSE benchmark index shed 3,546.26 points to close 22,733.35 basis points while the aggregate value of shares at the local bouse plunged significantly by N1.848 trillion to close the week lower at N11.847 trillion.
At the end of the five-session trading week, only two securities appreciated in price against 64 four others that depreciated, and as such, left market breadth for the week in the red territory.
According to data obtained from the NSE, apart from the benchmark index, all other indices finished lower while NSE ASeM Index closed flat.
Specifically, the All-Share Index (ASI) declined by 13.6 per cent as investors sold off across board, impacting on the month-to-date (MtD) and year-to-date (YTD) returns which worsened to -11.9 per cent and -15.3 per cent respectively.
All sectoral indices closed negative with banking stock worst hit at -26.8 per cent; followed by the consumer goods index which shed -14.9 per cent while oil and gas, industrial and insurance indices fell by -7.1 per cent, -5.7 per cent and -5.1 per cent respectively.
According to analysts, the current storm in the market is not ready to subside any time soon as speculation around global oil price remains extant and discovery of vaccine to cure coronavirus remains elusive even as the pandemic continues to spread.
Despite promises made by scientists that by April, the research to develop vaccine would have come to a logical conclusion, analysts at Codros Securities Limited (CSL) maintained that "looking ahead, we still see sizeable legroom for further downslide in risk assets as investors continue to run towards safety in the face of the precipitous decline in oil price."
At the close of the week, total turnover of 3.964 billion shares worth N43.703 billion in 26,054 deals were traded by investors on the floor of the exchange, in contrast to a total of 1.814 billion shares valued at N26.008 billion that exchanged hands the previous week in 23,494 deals.
The financial services industry, measured by volume, led the activity chart with 3.547 billion shares valued at N33.623 billion traded in 19,150 deals; thus contributing 89.48 per cent and 76.94 per cent to the total equity turnover volume and value respectively.
The consumer goods followed with 91.135 million shares worth N6.007 billion in 2,341 deals while the third place was conglomerates industry, with a turnover of 88.406 million shares worth N132.508 million in 679 deals.
Trading in the top three equities namely, Zenith Bank Plc, Guaranty Trust Bank Plc and United Bank for Africa Plc, measured by volume, accounted for 2.448 billion shares worth N29.563 billion in 12,301 deals, contributing 61.75 per cent and 67.64 per cent to the total equity turnover volume and value respectively.
Meanwhile, a total of 75,285 units of exchange traded products valued at N472.951 million were traded during the week in six deals, compared with a total of 8,193 units valued at N68,491.03 transacted in the preceding week in 11 deals.
Similarly, a total of 62,290 units of federal government bonds valued at N71.461 million were traded in 18 deals, compared with a total of 61,750 units valued at N69.995 million transacted the previous week in 27 deals.
In terms of market breadth, two equities appreciated in price during the week, lower than 36 equities in the previous week.
On the flip side, 64 equities depreciated in price, higher than 25 equities in the previous week, while 97 equities remained unchanged, lower than 102 equities recorded in the preceding week.