Oil and Gas
Obiang Lima to resume as OPEC president in 2023
December 6, 2022455 views0 comments
By Innocent Obasi
Gabriel Mbaga Obiang Lima, who is currently the mines and hydrocarbons minister of Equatorial Guinea will become the president of the Organisation of Petroleum Exporting Countries (OPEC) in 2023.
This information was confirmed on the website of the African Energy Chamber (AEC).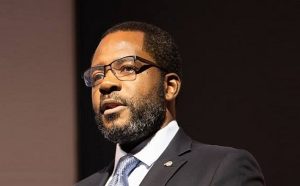 Commenting on the development, Nj Ayuk, executive chairman of the African Energy Chamber, expressed pleasure over Lima's appointment as the President of the intergovernmental organisation.
"With a global climate that is pushing Africa and OPEC countries to abandon oil and gas, demand for oil and gas is increasing especially in emerging economies that need to industrialize, eradicate energy poverty and promote clean cooking.
"What Africa and the world needs more than anything right now is market stability. We are confident that Minister Obiang Lima will work with all OPEC member countries to ensure the needs of producers and consumers are met," Ayuk said.
Prior to his recent appointment, Obiang Lima had served in the oil and gas industry since 1997, and his previous roles have included minister delegate, vice minister, secretary of State for mines and hydrocarbons, and presidential advisor of hydrocarbons for Equatorial Guinea.
The position was previously held by Bruno Jean-Richard Itoua of the Republic of the Congo, whose tenure and skillful leadership at OPEC helped usher in a new era of market stability for Africa. With the appointment of Minister Obiang Lima, the continent is poised to show its unwavering commitment to working with a variety of stakeholders under the common goal of making energy poverty in Africa history by 2030.