Renewable
Off-grid power rollout to boost rural telephony
March 12, 20181.1K views0 comments
Telecommunications services across Nigeria, especially rural areas, would improve in the near term as plans are underway to rollout a massive infrastructure for rural cellphone telephony system across Nigeria by Raeanna Nigeria Limited, an indigenous telecoms infrastructure company that creates affordable voice and data solutions.
The company, according to its Canadian-based technical partner, Clear Blue Technologies, would deploy over 1,000 innovative wireless solutions that would connect people and businesses, especially in remote communities in the near term.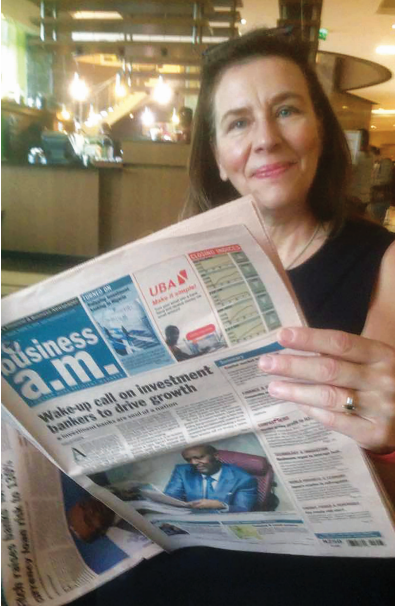 Miriam Tuerk, the chief executive officer of Clear Blue Technologies, told business a.m in an exclusive interview in Lagos that Raeanna are focused on helping rural areas with telecoms, power, Wi-Fi services, and security solutions through off-grid power systems, which Clear Blue Technologies would provide.
"Raeanna has forecast that it is rolling out a thousand small cellphone telephony systems across rural Nigeria and they hope after they do Nigeria they can expand to other African countries because they are good business people," she said.
She said Raeanna had discovered that many of their solar systems were having lots of problems and that what they installed was not working properly as some of the batteries were bad, which necessitated them inviting Clear Blue Technologies to provide solutions that would consistently power their systems.
"Basically, the statistics for streetlight and solar systems that are small like this is that 50 percent of them fail, they don't work properly," Tuerk said, adding that Nigeria is a very harsh environment with a lot of dust and dirt, very hot weather, which is difficult for solar systems to work optimally.