Energy
Oil independents Aiteo, Eroton, Newcross lose up to 40% of output to vandalisation of Nember Creek line
October 2, 20181.4K views0 comments
A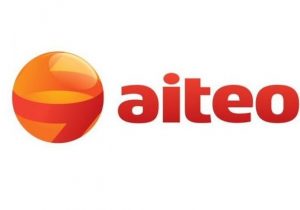 iteo, Eroton and Newcross, three of Nigeria's oil independents are losing as much as 40 percent of their crude production to oil theft along the Nembe Creek Trunk Line (NCTL), which has continued to be a favourite for oil thieves and vandals, say sources familiar with the happenings.
Aiteo Group, one of the oil industry's well positioned oil production companies in the country, which also jointly owns the Nembe Creek Trunk Line; Eroton Exploration and Production Company Limited and Newcross Petroleum all pump their crude output through the troubled 150,000 capacity pipeline which has up to 24 illegal bunkering points.
Aiteo produces 90,000 barrels per day, one of the highest by an independent in Nigeria and is operating company of oil mining license (OML) 29; Eroton, operating OML 18, produces 63,000 per day, while Newcross, operator of OML 24, pumps an average of 30,000 barrels per day, Nigerian National Petroleum Corporation's (NNPC) data showed.
The Aiteo operated pipeline has experienced long periods of shut-in this year, which led to decline in the country's total crude exports. According to the company, "NCTL has been shut down for over 145 days and an approximate deferment of 50.386 million barrels per day for the six injectors into the trunk line since Aiteo took over the operatorship in 2015." Aiteo purchased a 45 percent stake from Shell in September 2015.
However, sources have revealed that these independents are creating alternative routes and that very little crude would be pumped through the line by 2020.
The line was reopened in July after a full month of repairs.
The independents however are yet to leave a mark and drive crude oil production as they still make up less than 10 percent of the country's total crude output.