Frontpage
Oil prices rise $79 per barrel on OPEC production hold back, Saudi Arabia's comfort
September 18, 20181K views0 comments
Oil prices rose on Tuesday as Brent crude traded at $78.71 per barrel, amid reports that Organi
s
ation of Petroleum Exporting Countries (OPEC) may not be rushing into further production boost commitments after the one they agreed upon in June
.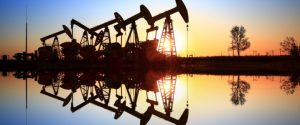 The price increase also came on the back of information that filtered out that
Saudi Arabia would be comfortable
allowing
oil prices rise above $80 a barrel.
The Saudis are said to be comfortable with the current oil prices, and even with Brent
c
rude rising
above
$80 a barrel, at least in the short term, as the oil market and global supply will be adjusting to significantly reduced Iranian oil exports, Bloomberg 
reported
 on Tuesday, citing people familiar with the
k
ingdom's matters.
OPEC's production in August had risen by 220,000 barrels per day, pumping 32.89 million barrels per day with most increase coming from Iraq and Saudi Arabia. This was the highest since it produced the same amount in October 2017.
However, to review the state of the oil market, OPEC and its Russia-led non-OPEC partners in the production cut deal will be meeting in Algiers this weekend and a key topic of conversation would be the division of the
one
million barrels per day production increase they pledged in June, but no further immediate action is planned, OPEC sources
who spoke to news agency,
Reuters
.