Frontpage
Oil workers warn FG of 'monumental industrial crisis'
May 20, 2019810 views0 comments
Oil workers under the aegis of the Nigeria Union of Petroleum and Natural Gas Workers have warned the federal government of "a monumental industrial crisis."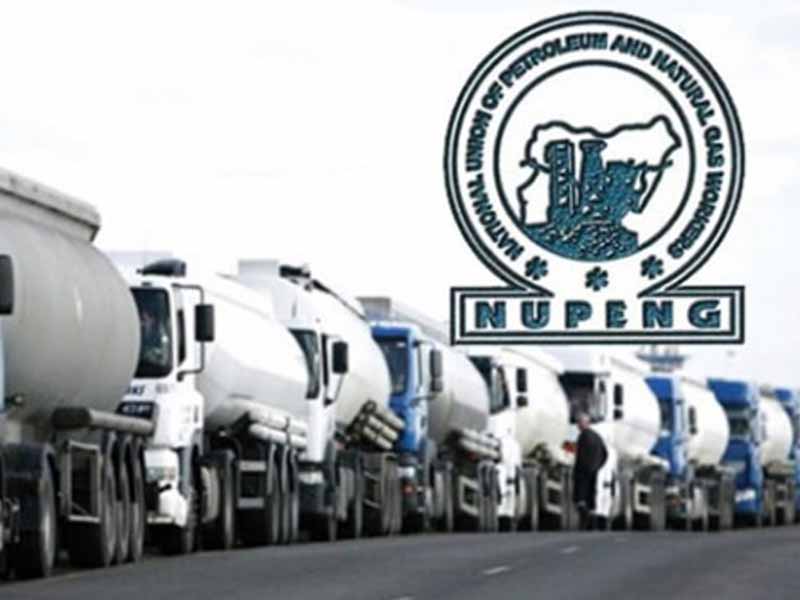 NUPENG condemned what it described as "the perceived threat by the Minister of Labour and Employment, Dr Chris Ngige, to proscribe our union despite our strict adherence to the statutory mode of operations, laws of the land as well as international conventions since our formal registration as a trade union on August 15, 1978."
"We are not surprised though that this recent treacherous move by the minister was an escalation of his violent reactions and attacks on organised labour's (not just NUPENG) peaceful rallies and picketing to all places of interest to the minister over his failure to inaugurate the board of the Nigeria Social Insurance Trust Fund with Chief Ovie Frank Kokori as the chairman," it said in a statement on Sunday.
The national president, NUPENG, Williams Akporeha, alleged that the minister issued a directive to the union to produce "its outstanding financial returns for 2018 within 72 hours when the extant law stipulates 30 days, and even when such returns are supposed to be due by June 31st, 2019."
When asked about the date of the letter in a telephone conversation, he told one of our correspondents that the letter from Ngige was dated May 13, 2019, but delivered on May 15, 2019.
The Assistant Director, Press, at the ministry, Rhoda Iliya, told one of our correspondents that she was not aware of the letter while the minister's Special Assistant on Media, Ozongige Nwachukwu, did not answer when he was called and had yet to reply a text message sent to him as of the time of filing this report.
The NUPENG president said in the statement, "We have it on good authority that he has further carried all our files right from the inception of our union (1978) to date in a bid to fish out phantom reasons he intends to use in proscribing the union."
He said it was confirmed that only NUPENG was instructed to submit its financial returns.
Akporeha said, "We are, by this press statement, putting all our members in every oil and gas installation, including petroleum tanker drivers and all other members in the value chain of the industry on high red alert while we watch out for any further infantile and ignoble antics from Ngige.
"We, however, use this medium to call on our amiable President and Commander-in-Chief of the Federal Republic of Nigeria, Muhammadu Buhari, and all other well-meaning Nigerians to please caution the erring minister before he plunges this country into a monumental industrial crisis.
"No one should test the patience or perseverance of the oil and gas workers as our solidarity remains constant for the union makes us strong."