Frontpage
OML 11: Ogonis reject Gov. Wike's acquisition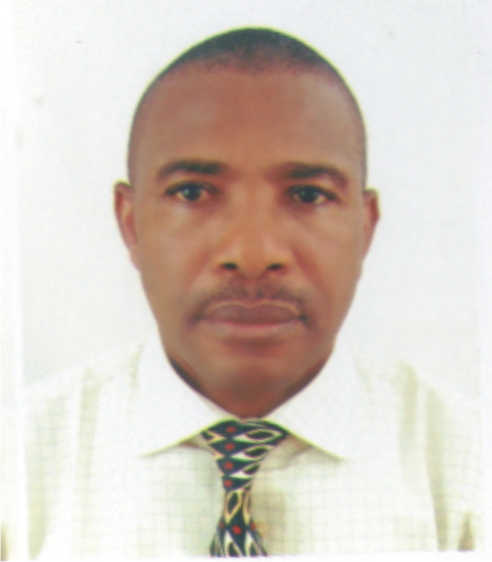 Ben Eguzozie is business a.m. regional lead based in Port Harcourt, providing regional and national  coverage for economy, business and finance
You can contact him on ben.eguzozie@businessamlive.com with stories and commentary.
October 8, 2019903 views0 comments
…says action done without free, prior, informed consent
…non consultation with DPR, NNPC, NAPIMS
Ogoni umbrella body, Movement for the Survival of the Ogoni People (MOSOP), has faulted Rivers State government's acquisition of 45 percent of Shell Petroleum Development Company's (SPDC) stake in Oil Mining Licence (OML) 11 in Ejama Ebubu community in Eleme Local Government Area and the adjoining Ogoni and other communities of the state, "without the slightest consultation with the Ogoni people or their free, prior and informed  consent."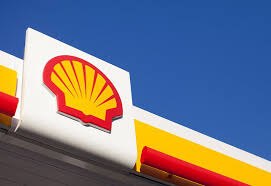 Legborsi Saro Pyagbara, MOSOP president in a response to business a.m.'s inquiry, said, "(we) condemn the continuing humiliation of the Ogoni people by state actors, particularly with the brazen, insensitive, outrageous, dismissive and insulting manner in which government officials at all levels treat the matter of OML 11, which comprises the Ogoni oilfields."
He narrated how at first, it was Abba Kyari's leaked letter in March 2019 directing NNPC to commence plans for the resumption of oil production in Ogoniland. In October 2019, Governor Nyesom Wike of Rivers State announced a purported acquisition of OML 11, and the eventual take-off of oil resumption in 15 months. "All these done without consultation with the Ogoni people sought as guaranteed under international human rights law. It's condemnable," he said.
Pyagbara told our correspondent that the Ogoni oilfields are only a part of OML 11. That whereas oil production continues to take place in other fields in OML 11, it is only in the Ogoni oilfields that oil operations ceased since April 1993. Thus, the only field with subsisting conflict with the Nigeria state and Shell Petroleum Development Company is the Ogoni oilfields in OML 11.
"The stoppage of oil production in Ogoniland was the result of the Ogoni campaigns for environmental protection, resource control, political justice and economic emancipation. The Ogoni people declared Shell persona non-grata on January 4, 1993, which ushered in a period of military repression of Ogoniland that resulted in the death of over 2,000 souls, 14 Ogoni communities reduced to rubbles, whilst thousands fled into exile in Europe, America and Canada," he explained.
The MOSOP leader said Governor acted ignorantly and his action leaves much to be desired going by the secrecy and inconsistencies surrounding his purported acquisition, particularly as "inquiries at critical institutions relating to the oil industry such as the Department of Petroleum Resources (DPR), Ministry of Petroleum Resources, Nigeria National Petroleum Corporation (NNPC), NAPIMS and even Shell indicated absolute ignorance about how this so-called acquisition was carried out," he said.
He said the entire MOSOP council had met over the OML 11 oilfield acquisition, and declared that in line with paragraphs 6 and 8 of the African Court on Human and People's Rights, where Ogoni rights of ownership have not been respected, all purported midnight acquisitions, divestments or licensure of the Ogoni oilfields without broad consultation and agreement with the Ogoni people are null and void and cannot stand. Ogoniland is not for sale. The inalienable resources of Ogoniland cannot be expropriated by private interests masquerading as public interest.
The meeting recalled that "MOSOP had called on the Governor Wike in the past to demonstrate statesmanship and inclusivity by supporting the Ogoni cause for justice and contribute to finding a lasting solution to the Ogoni crisis. This, the Governor failed to do. The Governor's u-turn and his latest declaration of interest in acquiring the Ogoni oilfields is a big surprise; if the Governor was trying to dance on the misery and penury of our fellow compatriots from Ejama Ebubu community who have endured a long struggle against the multinational giant, Shell since 1992 without any government support, then the dance steps are indeed faulty and the drummers living in fairyland."
OML 11 is a 250,000 barrels per day (bpd) oilfield, said to account for a fifth of Nigeria's total production. Like all other oilfields under oil mining licence (OML), it is a JV (joint venture) operatorship, with the Nigerian government (through the NNPC) owning 55 percent, Shell 30 percent, Total E&P 10 percent and Agip five percent.
The oilfield had been mired in deep crises since the early 1990s when Ogonis began a voluble anti-Shell campaigns which eventually consumed Ken Saro-Wiwa, MOSOP's founding president and eight other kinsmen via a military tribunal under Sani Abacha, former head of state. Earlier, four top ranking Ogoni men were brutally murdered by suspected MOSOP youths on claims that they had compromised on the people's demands. When Shell forcefully left OML 11 in 1993, Ogoni had become a killing filed, with a clearly spill-ravaged environment. In August 2011, United Nations Environment Programme (UNEP) submitted a technical report on Ogoni environment clean-up. Till date, the Federal Government has yet to come clean with a decided action.
Pyagbara told business a.m. that the entire MOSOP council position was that Ogoni was older than Nigeria, and was never conquered, as they continue to hold their ancestral domain recognized under international human rights law to our lands, territories, resources, culture and spirituality.
He said their meeting noted that international human rights law affirms the rights of ownership of indigenous peoples over their lands, territories and natural resources, citing the case of the Ogiek vs. Kenyan Government, the African Court on Human and Peoples Rights basing its decision on the African Charter on Human and Peoples Rights which Nigeria had signed and domesticated, upheld that the Ogiek had a communal right to their ancestral land, and that the expulsion of the Ogiek from this land against their will and without prior consultation, violated their property rights guaranteed by the Charter.
Similarly, he said the InterAmerican Court on Human Rights had also ruled in the case of the Mayagna (Sumo) Awas Tingni Indigenous Community vs. Nicaragua, that Nicaragua had violated the right to judicial protection and to property of the Indigenous Community. The Court noted that the right to property acknowledged by the American Convention of Human Rights protected the indigenous people's property rights originated in indigenous tradition, and therefore, the State had no right to grant concessions to third parties in their land.
He said the people of Ogoni were not opposed to the resumption of oil production in Ogoniland, rather the Ogoni area must be treated as an area of subsisting struggle against injustice meted against  them by the duo of the  Federal Government of Nigeria  and Shell Petroleum Development Company; and requires a reconciliation process  to look into the issues that had been raised over the years  and proffer a process of national healing, reconciliation and addressing of legacy issues arising from the decades of environmental degradation, political marginalization  and repression
And that any future discussion about resumption of oil production in Ogoniland must address the issue of benefit sharing between the community, the government and the prospective oil company, the issue of community participation in the entire value chain of the industry and the emplacement of a clear Environmental Management Plan for the fragile Ogoni ecosystem.
Meanwhile, MOSOP has urged Ejama, Ebubu community to continue to remain resolute and resilient, and not to be distracted by any political intervention until justice is done to their case and the financial redress obtained.