By Samson Echenim
Stowaway attempt leads to investigation
As concerns brew over food poisoning both in the airport and onboard aircraft, the Federal Airports Authority of Nigeria (FAAN) has sought the collaboration of food and environment regulatory agencies in the airport and cooperation from food vendors and suppliers to curb the menace.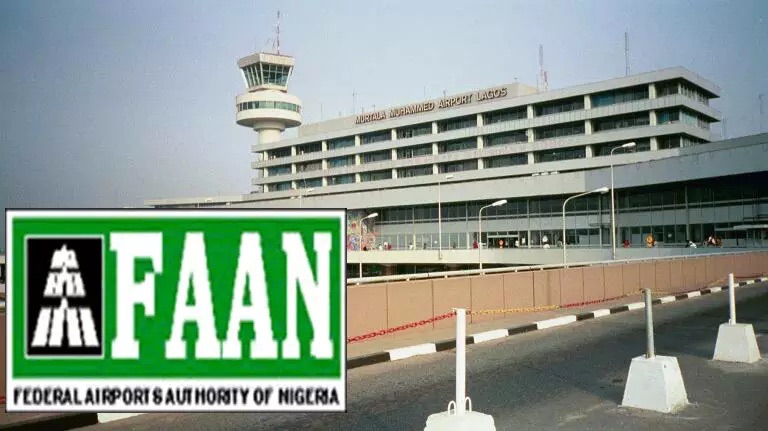 The airport authority also launched an investigation at the weekend into an attempt by a man to hide in an aircraft readying for take-off at the Murtala Mohammed Airport in Lagos
At a food safety awareness workshop to enlighten airport food vendors and suppliers organised by FAAN at the Murtala Mohammed International Airport, Lagos, HamisuYudada, managing director of the authority called on Port health, the NAFDAC and other relevant bodies regulating foods and consumables and handlers, not to compromise in their regulatory oversights as the authority is determined at ensuring best international practices with regards to food vending at the airport. He also charged airlines to ensure that their foods are handled in the most hygienic manner while onboard.
He charged the airport health unit to ensure that  the  routine six months medical examinations on airport restaurant operators and their workers to ascertain their fitness and personal hygiene are not compromised.
"No one can operate in our environment without a licence. All of the people that sell food must come under the scrutiny of our medical people before they are allowed to sell," said Yudada who was represented at the event by Nehemiah Auta.
Speaking earlier, Ifem Francis, director, Food Safety and Applied Nutrition, NAFDAC, noted that food safety is a serious matter as the airport and onboard aircraft are restricted environments.
"When a crew experiences food poisoning onboard there is no one to replace him. If it affects a passenger it is difficult to handle because the aircraft is a restricted area. So things can turn really bad," he said.
He urged airlines and airport authority to demand NAFDAC certification from food vendors who intend to operate at the airport or supply the airline.
In her presentation, the trainer, Arese Lucia Ojelede, who spoke on 'Aviation industry and food safety: Connecting the link' noted that most travellers are now aware of their rights, saying that "even though most cases of food poisoning are not reported, airlines and food vendors risk litigation and huge losses in compensation for poor handling of food that results to food poisoning."
Meanwhile, aviation security officials of the Federal Airports Authority of Nigeria launched an investigation at the weekend into an attempt by a man to climb into an Azman aircraft waiting for clearance from Air Traffic Controllers.
"The pilot of the Azman aircraft with registration number 5N-HAI departing Lagos to Port Harcourt reported the incident and security officials swiftly responded," FAAN said.