Technology
On-demand service delivery startup, ShapShap, launches in Nigeria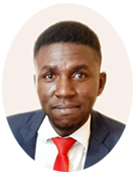 A graduate of Economics and Statistics from the University of Benin. An experienced researcher and business writer in the print and digital media industry, having worked as a Research Analyst at Nairametrics, Voidant Broadcasting Ltd, Entrepreneurs.ng, and currently a Market and Finance Writer at Business a.m. For stories, press releases, exclusive events, call +2347052803696 or send a mail to abuedec@gmail.com.
July 22, 2021645 views0 comments
Founder calls for homegrown solutions to Africa problems
Khalil Halilu, the chief executive officer of ShapShap, Nigerian-based on-demand delivery service, has called on African governments to trust homegrown innovation to address some of the continent's challenges. The serial techprenuer and innovator, at the launch of his delivery service recently, said excellent solutions exist throughout the continents that, if properly harnessed, can address the majority of the continent's challenges.
Recounting his struggles to become a startup founder, the Kano State born innovator stated that Africa's approach to youth empowerment must be dynamic to be able to harness the knowledge and contributions of young people on the continent. Halilu, while narrating his foray into business, said he rose from his family-owned businesses, Scirrocco, a tea and cold beverage company, and its sister company, Gongoni, which together form a group with 300+ products in Nigerian and African markets, to become one of the big names in Nigerian tech and innovation space.
His rich portfolio boasts of founding and co-founding the first eco-friendly tech hub in the whole of West-Africa dubbed, The CANs park, ShapShap on-demand delivery app, OyaOya, the first on-demand commodity marketplace in the whole of Africa, Zabe election monitoring system, Centre For Civic, Citizen's Welfare And Community Development (CWCD Africa), Gongoni Company Limited, and its sister company, Scirrocco International Limited, which he joined in 2010 as COO and remains on the board of directors till date.
"I am confident in proffering more localized tech solutions to tackle some of the challenges we face as a country. My continuous efforts and willingness to add value to humanity attracted me to technology innovation. Before looking at additional value-added solutions, I established a passion for delivering inexpensive yet sustainable technical solutions to agricultural enterprises. I am constantly innovating to meet demands," Halilu said.
Prior to his founding the ShapShap on-demand delivery startup, Halilu, in 2018, started the Center For Civic, Welfare and Community Development (CWCD Africa) a non-governmental organisation particularly committed to contributing to health, education, transparency and accountability, environment and climate change, peace and security, sustainability, inclusive development, refugees, migrants and the displaced in Africa.
Also, ahead of the Nigerian general elections in 2019, CWCD Africa launched the Zabe mobile application (Zabe.ng ), a civic tool that sought to deepen democratic participation. Nadia Ahidjo-Iya, OSIWA, programme coordinator for West Africa, described the app as an election monitoring app that provides a fast and better method of collating results.
"Zabe enjoyed amazing success, hitting more than 3,000 downloads, calculated to 2000 percent user-growth. Zabe was a very useful tool in the 2019 election recording only a 3 percent difference from the Independent Electoral Commission's results," Nadia said.
Today, CWCD Africa also collaborated with OSIWA, National Assembly, National Human Rights Commission (NHRC) and National Agency for the Prohibition of Trafficking in Persons (NAPTIP) to launch the UNSUB platform during the lockdown in 2020. UNSUB is a digital platform that connects victims of sexual and gender-based violence to stakeholders working in the space. The CANs park exists in the heart of Abuja providing workspaces, technical and strategic consultation, and social innovation matchmaking to startups and Investors from all over Africa.