Ewherido
On interstate travel ban and Motor Insurance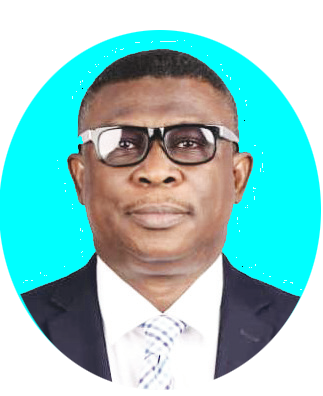 Ewherido, ACIIN, ACIB, is the Managing Director of Titan Insurance Brokers and can be reached on +2348132433631 or titan.insuranceng@gmail.com
June 29, 20201.2K views0 comments
An insurance professional colleague, Anayo Nwosu, raised a very important issue on our professional insurance platform recently. He asked what will happen if the vehicles currently travelling interstate, in spite of the interstate ban on movement by the government, were to be involved in an accident? I thought I should escalate it so that the insuring public will know the position of insurance on the matter.
Having a valid insurance policy does not automatically entitle you to a claim in the event of an incident or accident. There are criteria. One of the criteria is that the act leading to the claim must not be illegal or against public policy. Consequently, if any vehicle doing interstate travels during this Covid-19-induced ban is involved in an accident, the claim may not be honoured by his insurance company. Now, let us look at a hypothetical case. A motor insurance policyholder decides to travel from Lagos to Benin during the Coronavirus-induced ban. Just before Ore, he is involved in an accident as a result of a mechanical fault. He rams into a tree, knocking down two people – killing one and injuring the second person – in the process.
Now, this is how the claim is likely to be handled. The insurance company will be legally liable to pay for the treatment of the injured third party. The insurance company will also be legally liable to pay the death claim to the next of kin or family of the deceased. This is because the Motor (Third Party) Insurance Act was specifically enacted to take care of third party interests. Illegal acts of policyholders do not discharge insurance companies from their liabilities to third parties in this regard. If the insurance company so decides, it can revert to the policyholder to recoup after paying the third party claims. It is a legitimate move because the policyholder breached a policy condition by engaging in illegality. Insurance companies though scarcely follow this route for obvious reasons: business considerations and the fact that the policyholder might not even have money to pay the insurance company.
But the insurance company will not be legally liable to pay the policyholder for the damaged car, assuming it is comprehensively insured. The company will also not be legally liable to pay for any medical expenses to the policyholder. This is because the trip is illegal since there is a ban on interstate travels. It is also against public policy since it can contribute to the spread of the Coronavirus. But if the policyholder is a valued client, the company might decide that rather than support illegality by paying the claim, they will pay him ex gratia. This means, he is not deserving of a claim, but the company will pay him some money out of grace.
Now, some people asked if an executive order can be construed to be a law. I decided to consult a lawyer friend, Barr. Peter Jude Osuji. He said an executive order should be obeyed because it is meant to give credence to an already existing law; the Quarantine Act, in this instance. He narrated his own experience. He said he had a court case in Ota a while ago, but refused to go because that would have meant violating the interstate ban on movement. Ota is in Ogun State, though close to Lagos and many people actually live there and commute to work in Lagos every day. But Osuji reasoned that if his vehicle were to be involved in an accident, the insurance company could decline liability.
Let us just add that on this matter, insurance companies might not see a trip between Ota and Lagos as interstate because of the proximity to Lagos and the fact that, but for the signpost at the border of the two states, the entire stretch has been built up and you cannot separate Ogun from Lagos anymore. As I said earlier, many people who work in Lagos live in Ota and commute to and fro Monday to Friday. But being a lawyer, Osuji decided to err on the side of caution.
So, there you have it. If you are doing interstate travels with your vehicle, know you are engaging in illegality and doing what is against public policy. Insurance does not support any of them and might decline your claim if there is an accident.