Frontpage
OPEC deadlock forces oil to lose bullish grip
July 6, 2021245 views0 comments
Crude oil prices lost a sizable amount of gains following a fallout between major producers over future output levels to meet rising global demand.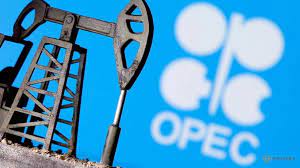 West Texas Intermediate (WTI) shed 0.8 percent at $74.56 a barrel, after earlier climbing to near seven-year highs, while Brent, the international benchmark under which two thirds of the world's oil is traded, stumbled two per cent lower at $75.61 per barrel.
The Organisation of the Petroleum Exporting Countries (OPEC) and its allies, known as OPEC+, had on Monday, failed to reach an agreement over the amount of oil to return to the market. This, according to reports, was due to the refusal of the United Arab Emirates, OPEC's third largest producer, to sign the agreement that would have resulted in around 400,000 barrels a day returning to the market each month from August to December, including the extension of the broader deal until the end of 2022.
Industry watchers said the recent fallout within OPEC+ on future output has left the market undersupplied, with the planned return of 2 million barrels per day hanging in the balance.  This has also raised fears among investors over increased volatility in prices in the months ahead unless a quick resolution is found.
Norbert Rücker, head, economics and next generation research, at Swiss bank, Julius Baer, said deadlocks in OPEC and the "supergroup" are a common element as cohesion was always fragile. He, however, raised optimism that a compromise would eventually prevail as shattering the deal leaves too much at stake.
Moreso, analysts assert that OPEC+ members are likely to come under pressure to come to a deal to increase output, with the likes of India already making their point of view clear that prices are too high.
As it stands, investors are currently keeping an eye on the release of U.S. crude oil supply data from the industry group on Wednesday, with stockpiles consistently dropping by hefty numbers.