Companies
SME
Opeke, MainOne CEO, charts pathway to excellent service delivery by SMEs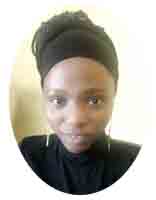 She is a passionate writer whose flair for journalism earned her awards as a campus journalist. Driven by hunger for success, she strives to make the world a better place with insightful, analytical and informative piece around insurance, technology and other sections.
August 5, 2021466 views0 comments
Funke Opeke, chief executive officer, MainOne, has drawn the attention of  Small and Medium Scale Enterprises (SMEs) operating in Nigeria to the need for business intelligence in their quest to survive and deliver impactful products and services in the country.
The CEO said this  while featuring as a guest on a radio programme, Fidelity SME Forum, in Lagos.
She explained that individuals or teams trying to build their startups into multinational companies need to find their niche, develop a comprehensive business plan as well as prove that they can deliver great services and add value to their customers.
Opeke said, "In a country like Nigeria where there are a number of challenges, if you are trying to build a multinational company, you have to add value to your customers, surround yourself with good mentors and, depending on your size, have a board of directors that can provide guidance."
Research by PWC suggests that at present, SMEs contribute 48 percent of Nigeria's gross domestic product, account for 96 percent of businesses and 84 percent of employment. Despite the significant contribution of SMEs to the Nigerian economy, challenges still persist that hinder the growth and development of the sector. Hence, the need to grow Nigeria's SME base has remained topical considering the potential impact of SMEs on the economy.
Pointing out that immense opportunities exist in Nigeria, especially in the services space, but identifying quality service delivery as one of the elements that remain missing in the country, she drew from the experience of MainOne which has been in existence for over a decade.
"Our business supports SMEs through technology. We have a product called SME-in-a-Box and Small Office/Home Office (SOHO) packages which we rolled out last year. These products enable small businesses to enjoy the same quality of services that larger corporations have to support their operations," she said while responding to the technology needs of SMEs and how MainOne  has developed a set of services to enable businesses to be resilient, especially during the Covid-19 pandemic.
Having established itself as the regional connectivity and data center services provider in West Africa with presence in ten countries in Africa, including Nigeria, Ghana and Cote d'Ivoire, MainOne supports business growth and stimulates the digitization of the regions through innovative telecom services and network solutions for businesses in West Africa.