Companies
Oteh, WorldBank treasurer, urges FirstGem women to pursue economic development roles
Adesola Afolabi was a businessamlive reporter and Head of Financial desk.
November 27, 2018907 views0 comments
Arunma Oteh, treasurer and vice president of the World Bank has urged women in the corporate and business world to develop a consciousness towards pursuing economic development roles.
Towards a drive on educating Nigerian women about the power to make wealth, she described women as t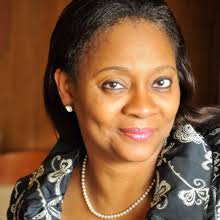 he foundation of economic power of the society.
Oteh said women in business can get involved in the economy from the grassroots by first, teaching their children and wards about money and  investment to instill a financial consciousness.
Oteh was speaking at the second anniversary of FirstGem, a female-focused product designed by First Bank Nigeria Limited, for both corporate and entrepreneurial women.
Explaining how the FirstGem product was created, Adesola Adeduntan, managing director and chief executive officer of First Bank Nigeria Limited said 'two years ago, after a careful study of women and their role in the economic development of the nation, we deemed it fit to introduce FirstGem.
"We understand the story of women; we recognise their invaluable contributions to the economy of our nation. We have identified the gaps in the lives of women both in corporate Nigeria and in the entrepreneurial space, and as a bank we are committed to filling the gaps by providing the tools required for their empowerment," he said.
According to Adeduntan, FirstGem is more than creating an account dedicated solely to the women folk.
"It provides a total lifestyle support for discerning women to enable them to meet their economic needs and aspirations," Oduntan said, adding that FirstGem as a lifestyle enhancing product, has a wide array of advisory, health and current awareness services for the discerning woman."
Breaking down the art of wooing investors, Funmi Oyetunji of ABITOS financial services, speaking on "How to attract invertors" referred to scaling up.
She said she has observed over the years the absence of women pitching their business ideas to investors, and advised entrepreneurs especially on pitching their plans for scaling up to potential investors.
The theme of the second anniversary was "Building sustainable wealth." It had Arese Ugwu, author, smart money woman as one of the panelist who encouraged women to save at least 50 percent of their income and advised on the importance of knowing their value.
Responding to questions from a firstgemer who is also an herbalist that feels compelled to go below her prices to sell products so that lives can be saved, Ugwu stated that women or business owners who find themselves in such situations should see their brands as "beyond just going to the market to get things, but start seeing the value being added to peoples lives and set a standard for pricing."
Cecilia Akintomide, also a panelist and a non- executive director FBN Holdings, echoed the importance of protecting business ideas and starting investment clubs as well as ending the year with savings higher than they began the year with.
Nimi Akinkugbe CEO Bestman Games, another panelist, made the women understand that a philanthropy budget is needed in the home for helping others especially family members.
Akinkugbe also urged women to learn saying no to excesses and encourage their spouses to get on board a savings and investment plan.