Imo
Our MTN MoMo award is for excellence in service delivery in South-east, South-south, says Tshabron Group CEO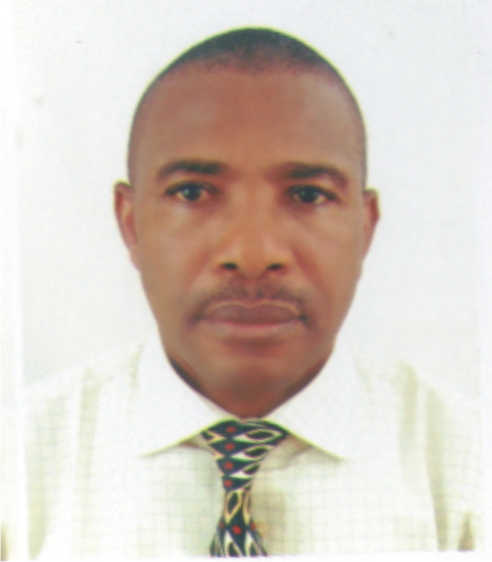 Ben Eguzozie is business a.m. regional lead based in Port Harcourt, providing regional and national  coverage for economy, business and finance
You can contact him on ben.eguzozie@businessamlive.com with stories and commentary.
February 18, 2020618 views0 comments
Tshabron Group is a congloromate comprising Tshabron Enterprises, Mec-Hally, JokeBoss, and Optimum Voice. In this short chat, CHARLES OKEKE, CEO of Tshabron Group tells Business A.M.'s DIKACHI FRANKLIN about Tshabron's recent recognition as the first MTN franchise to meet MTN MoMo target of 1000  in the whole of South-east and South-south, and clinching the award for excellent performance and hard work.
MTN recently gave Tshabron Group, which you lead as chief executive officer, the award of EXCELLENCE, may we hear more from you how this came about?
We have every reason to believe that in our chosen field, in our partnership with MTN, they said to whom much is given much is expected and the reward for hard work is more work. I guess that played out with us  in our relationship with MTN. MTN has noted  that Tshabron has done well as a good partner in the aspect of customer relations. And so other viable departments of MTN have been seeking our collaboration or partnership, the sales and distribution (S&D) that is midwifing the mobile financial services , then other important forthcoming departments or arm of MTN business franchise and mobile financial services.You know MTN is driving  mobile franchise services to meet with the federal government's directive  for the all inclusive drive  to make sure that every Nigerian is in the financial service sector. And so MTN has been given the license to drive that particular business.
What happened as a result of this?
As a result, MTN sought for partners that have already been established and very proven. They asked  us within the MTN family and decided to chose key ones among us to partner in that particular   financial services and Tshabron is one of them .
So,  in the last quarter of last year, MTN immediately set up what they called "Strategic  Financial Partners"(SFP), appointed them and gave them a task.
Could you tell us the nature of the task or the involvement?
First of all, those appointed were all given different delineated territories and this is  pan Nigeria, the whole of Nigeria. There are more than 100 SFPs in Nigeria. So we were all given an assignment; and the task waa the first to get 1000 agents within your zone- the North, the West and the East. The east is made up of south-east and south-south, so a challenge was given. To  cut the long story short, Tshabron emerged the first, in the whole of east and we were given an award.
The unemployment rate in Imo State is on the high side, as some people say.
Can you tell us the much Tshabron Group is doing to stem the rate?
We have employed about 100  graduates and we are still employing. So the reality is that, that particular task we are bringing in, every person that is using phone should go and get registered in this particular mobile financial services(MoMo), it is that activity that is driving now.
So I want to use this opportunity to call on everybody to go and register in your area with mobile financial services thst is being provided by MTN called MoMo. So that is where the next transaction is going. Everybody should get involved in the MoMo transactions.
Could you tell the public how this MoMo works and the benefits, if there are any?
When you are in MoMo, life becomes very easy for you. You can do your transactions, you can send money to your remote village because there is MoMo everywhere and MoMo agents are being created in every nook and cranny of Nigeria.
For example, if you are in Kaura Namoda and you want to send money to somebody  in Obizi in Ezinihitte Mbaise, you only need to dial one code and the money is transferred to the person in Obizi. it does not need ATM, it does not need bank account, it does not need POS.
So because you have an agent in Obizi, the agent in  Kaura Namoda identifies the agent in Obizi and sends a code. That person you are giving the money will take the code  and show the agent that he has money to collect from you and the person will see and then match with the code that other person has and, immediately, he gives you the money.
Meanwhile, the person that sent the money did the same thing and handed the cash to the agent in Kaura Namoda. The agent in Kaura Namoda after raising the code will now get the person that is in Obizi and the transfer is done.
It is very,very simple, it makes life, very, very easy. So MTN partnership is one that has a lot of  advantages, and impacting very positively  on Nigeria and Nigerians. And this is the beginning, and a lot more  of  good things will come out of it..