Frontpage
Out of their depth!: Nigeria can't benefit from oil price rally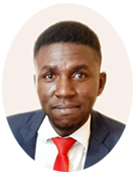 A graduate of Economics and Statistics from the University of Benin. An experienced researcher and business writer in the print and digital media industry, having worked as a Research Analyst at Nairametrics, Voidant Broadcasting Ltd, Entrepreneurs.ng, and currently a Market and Finance Writer at Business a.m. For stories, press releases, exclusive events, call +2347052803696 or send a mail to abuedec@gmail.com.
March 7, 2022289 views0 comments
External reserves down $112.4m
At $39.87bn with oil above $110/bl
FDC, FBNQuest analysts lament failings
Demand-supply mismatch affect accretions
In what looks like they are out of their depth, Nigerian policy hunchos, particularly on the fiscal side of the equation. have been caught off guard as international crude oil prices continue to rally while the country's external reserves take a tumble.
A number of analysts say its the short view approach to policy cooking, as well as its eating, take that for implementation, where the long view that accommodates the interests of generations yet unborn is ignored for the here and now approach, often leaving the government and its policy egg-heads railroaded, and unable to act meaningfully.
For instance, at a time like this when many oil exporting countries are following the international crude oil market with broad smiles, Nigeria's gross external reserves has taken another fall, shedding around $112.4 million to down to $39.87 billion as at Friday, March 04, 2022.
Analysts are quick to say this could be the result of demand-supply mismatch, especially noting that it is happening in spite of the current positive rise in the oil price to over $113 per barrel, crossing the $100 per barrel threshold for the first time since 2014.
This, analysts say, is very much as a result of the faceoff and the show of military supremacy between Russia and Ukraine, since February 23, 2022.
Recent data Business A.M. obtained from the Central Bank of Nigeria shows that Nigeria's gross external reserves declined to $39.87 billion in line with analysts' projections that there would be continued depletion of the assets to $39 billion and below in February, as the CBN intensifies its foreign exchange supply to manufacturers and banks, even as they noted that higher oil proceeds from higher oil price, may likely slow the pace of depletion.
After declining steadily for almost three consecutive months, the gross external reserves level increased marginally in the second half of February to close the month at $39.86 billion with a marginal increase to $39.87 billion at the start of March. This can be partly attributed to higher oil prices. Meanwhile, when compared to the end of January ($40.04 billion), the reserves lost 0.45 percent or $180 million.
Although Nigeria's gross external reserves began 2022 at $40.52 billion, CBN data shows that Nigeria has not significantly taken due advantage of the current bullishness of the crude oil market to reap its benefit despite pegging its 2022 budget benchmark at $62 per barrel. Thus, reserves depleted further by 0.3 percent on a 30-day average and recorded a 1.62 percent decline year to date from the opening $40.52 billion to $39.87 billion at the start of March.
A detailed analysis of the total reserves shows that at the end of February, it could cover over 9 months (9.5 months) of merchandise imports based on Nigeria's balance of payment data for the 12 months to September 2021, and 7.2 months when services become added to the categories. This, however, is considered a healthy buffer by trade experts who have also attempted to credit Nigeria's low crude oil output in recent times as a major driver of the weak accretion of the reserves.
For the first time since 2014, Brent crude price crossed the $100 per barrel threshold (intra-day trading) towards the end of February. This was due to Russia's invasion of Ukraine, which raised concerns about global supply disruptions. On average, oil prices rose by 10 percent to $94.12 per barrel from $85.57 per barrel in January of 2022.
Nevertheless, oil output has dwindled on the back of evacuation challenges, mainly losses due to pipeline vandalisation from crude oil theft, and ageing evacuation infrastructure. Consequently, official data shows that Nigeria's oil production rose by 6.23 percent to 1.40 million barrels per day in January 2022 from a revised figure of 1.32 million barrels per day in December 2022. However, the country's oil rig count was flat at 6 plus OPEC's crude oil production rose by 63 barrels per day to an average of 27.98 million daily barrels, supported mainly by increased production in Nigeria, Saudi Arabia, the UAE and Kuwait.
Though the oil and gas space has remained a major beneficiary of higher crude prices which currently stands above $110 per barrel, and global oil prices look very set to stay above $100 barrels every day, analysts have said while the higher oil price is expected to boost oil revenues, the gains could be capped by sub-optimal oil production. This has in many ways beaten the expectations and projections of many experts who had said the price of Brent will average $70.05 per barrel in 2022; but it is in line with the forecast from the Energy Information Administration (EIA) and the further assumption by experts that global oil consumption will increase by 3.6 million daily barrels as supply surges by 5.3 million barrels in a day. Regardless, Nigeria's oil production capacity remains a constraint to the country's ability to reap the benefits of current levels of oil prices.
Many economic experts sharing their views concerning the current epidemic of negative movements of the gross reserves have continued to lament Nigeria's inability to reap grossly, foreign exchange earnings, from the currently bullish position of the oil market at above $100 per barrel which looks set to stay in the near term as the Russia-Ukraine impasse lingers.
However, these experts have opined that production shortfalls as a result of pipeline vandalism will continue to limit Nigeria's ability to benefit from sky-high oil prices.
According to experts at Financial Derivative Company Limited, in their economic outlook for March 2022, said, "We expect sustained accretion in the gross external reserves due to higher oil prices. This will improve the CBN's ability to defend the naira in the near term.
"We expect a further accretion in the country's gross external reserves level due to higher oil prices. However, sub-optimal oil production and the CBN's increased intervention in the forex market could slow the pace of accretion. The naira is projected to trade relatively stable in the near term. Exchange rate stability is positive for manufacturers and other import-dependent companies.
The cost of servicing dollar obligations will also remain stable.
Lending their voices to the current rally in the global oil price, FDC experts further opined that "Crude oil, which accounts for approximately 75 percent of Nigeria's exports, is a major source of revenue for the country. While the higher oil price is expected to boost oil revenues, the gains could be capped by sub-optimal oil production. Thus, oil prices are likely to remain elevated in the near term as supply worries linger. Nigeria's oil production is projected to increase but will remain below the OPEC quota due to operational challenges."
Also lamenting the recorded further decline in gross official reserves, FBNQuest Research analysts asserted that, "Although crude oil prices have rallied strongly in recent months on the back of global supply-demand imbalances and geopolitical tensions, the latest of which is Russia's invasion of Ukraine, Nigeria has not reaped the benefits. The weak accretion to the reserves is largely due to Nigeria's low crude oil output. We see from OPEC's monthly oil report that Nigeria's crude oil output (excluding condensates) averaged around 1.3 million barrels per day (mbpd) through 2021, far below its OPEC production quota of 1.7 million barrels per day.
"We understand that a separate but related concern is that the NNPC has entered into some crude oil forward sales that do not necessarily reflect the current pricing levels. The situation has been exacerbated by the inability to produce at optimal levels. According to local newswires, the NNPC has indicated its intention to raise output to take advantage of increased crude oil prices. It is unclear how the firm plans to deal with oil theft and evacuation issues," they noted.