Frontpage
Over 94.4 million Nigerians live in extreme poverty'
October 8, 20191.2K views0 comments
An international human rights organisation, Oxfam (Nigeria) on Monday expressed concern over the rising spate of inequality in the country with a revelation that 94,470,535 people presently live in extreme poverty.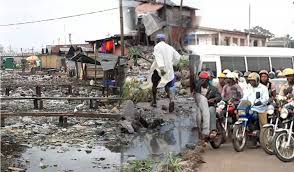 The organisation which quoted from the World Poverty Clock, therefore called on the Federal Government to close the inequality gap between the rich and less privileged class, saying "in six months, three million people have been added into extreme poverty in Nigeria."
Constant Tchona, the international country director of Oxfam (Nigeria), stated this during the quality review and lanning meeting which held in Abuja.
According to him, insecurity in Nigeria was one of the consequences of the galloping inequality in the country.
He said government should ensure the involvement of citizens, in less violent manner, in conversations with elected and appointed officials to turn things around and reverse the negative trend.
Tchona said, "On April 8, 2019, when we met here for the last quality review workshop, I quoted some numbers from the World Poverty Clock. This was how many people in Nigeria live in extreme poverty, below the benchmark of $1.90 a day, or NGN684 a day.
"Back in April, the number of people below poverty line was 91, 500, 000. Now, it's about 94, 500, 000 people, if you check the World Poverty Clock. What that means is that in six months, we have added three million people into extreme poverty. Why is that the reason? Is the work we are doing making any impact? If it does, is it fast enough? This is why we are here to look at how we can make fast impact.
"By comparison, this number is more than the population of the Gambia and Cape Verde combined. At the current rate, Nigeria is not only off track to meet the Sustainable Development Goals but many now believe that up to 25 per cent of the world's extreme poor will live in Nigeria by 2030.