Imo
Owerri should have dry port or inland container depot – CEO, CRISP
January 5, 2021673 views0 comments
By Dikachi Franklin, in Owerri
With Owerri, the capital of Imo State, occupying a strategic location and with an enviable centrality amongst the many towns and cities in the Southeastern states, which could be reached within few minutes or hours, Steve Ikechukwu Amadi, the chairman and chief  executive officer of CRISP Group has spoken of the need to establish  an Inland  Container  Depot (ICD) in Imo State.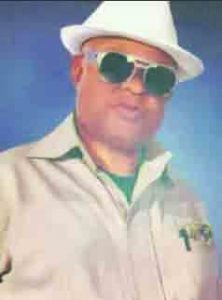 Apart  from proximity of Owerri to commmercial cities like Aba in Abia State, Onitsha and  Nnewi  in Anambra State,  as well as  Umuahia,  Enugu  and Port Harcourt  in Rivers State, Amadi took a particular look at the Sam Mbakwe International Cargo Airport, and said that the combined effective operations of an ICD and the Cargo Airport would act as a catalyst for not just the industrial development of Imo State, but the entire  Southeast.
"Yes, I agree with you, there is the urgency and need now to have a dry port or Inland Container Depot in Owerri, in the Southeast, because we even have an International Cargo Airport, which is yet to take off as a Cargo Airport.
"I got a licence some years ago, when we just thought it will take off but up till today nothing; cargo is supposed to be coming. If we cannot have a Dry Port or Sea Port now, we can start with internal cargo," he said.
Amadi, who also runs a clearing and forwarding company, blames government on the non-proper functioning of the Sam Mbakwe Cargo International Airport as a result of its policy somersault,  a situation "where tomorrow they will say this and the next day is another thing, that is the aspect of government I don't like;  policy somersault,  telling people what they want to hear but not doing what the people want to see, that's the problem".
He argued that the proximity of Owerri to other southeast cities could not be overlooked in its service to other towns and cities, if the Inland Container Depot is established.
"We can have the Dry Port here but we can have it to cover Onitsha people and Aba people because we are in the centre.
"Owerri is the heartland of the East with a table land, so things can work properly, and there will be a boom in the industrial sector of the Southeast economy.
"But all depends on the government, if they are interested. The other places I know like Kaduna, the government was a shareholder, they share certain parts of the expenses because it will also develop the state, they will come and collect revenues and other small, small companies will start springing up.
"Those who will run factories, and other companies, there will be boom in business, I know it well because I was the President of the Shippers Association, Kaduna State".
He disclosed, without gainsaying, that people of the Southeast, "are doing well on their own without  government's  assistance  and they only need  a little lift, a little  help and assistance  to come home and develop, but the government must be able to put enabling conditions   for industrial growth" and rebuild the Onitsha Road  Industrial Layout in Owerri.