By Olivia Nnorom
The current pension regime has been designed to fully exploit the potential of the Contributory Pension Scheme (CPS), making provision for the establishment of  guidelines for the activities of key players within the pension industry, the National Pension Commission (PenCom) has stated.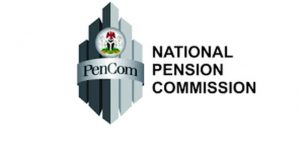 To further secure pension fund assets, ease challenges encountered by employees and drive industry growth, PenCom announced the reformation of the contributory pension scheme (CPS), an occupational pension scheme where employers and employees' contributions are both invested and the proceeds used to buy worker's pension and/or other benefits at retirement.
These reforms as outlined by the commission were made to ensure that every worker receives retirement benefits as and when due; that workers are empowered; to assist workers to save in order to cater for their livelihood during old age; establish uniform rules, regulations and standards for administration of pension matters; and establish strong regulatory and supervisory framework.
To do this end, PenCom, in a video message viewed by Business A.M, said it implemented several reforms including the recovery of over N10 billion outstanding pension contribution, and the payment of outstanding pension liabilities.
"The several reforms which PenCom has implemented have led to the recovery of over N10 billion outstanding pension contributions and liabilities and recently approved the increase of monthly pensions for retirees on "programmed withdrawal" under the CPS," PenCom said.
The commission also noted that it recently approved the increase of monthly pensions for retirees on CPS programmed withdrawal, at the third edition of the pension enhancement, which will effectively commence in February 2023. This exercise, it explained, is for existing retirees under programmed withdrawal who have accumulated significant growth in their retirement savings account (RSA).
"The online enrollment and verification exercise, multi-fund structure, non-interest fund, retirement savings account transfer system, and data recapture exercise have eased all the challenges that contributors experience," the commission said.
Furthermore, the commission ensured that all pension fund administrators (PFAs) increased their share capital to at least N5 billion, increasing the total pension assets in Nigeria to N14 trillion.
PenCom as a regulatory body, also gave assurance of its commitment towards giving Nigerian employees a graceful end of career, while  calling on employees to make good use of the opportunity.