BY MADUBUCHI EFEGADI
The Port Harcourt Chamber of Commerce, Industry, Mines and Agriculture (PHCCIMA) has approached the Niger Delta Development Commission (NDDC) to seek partnership that would boost the growth of micro, small and medium-scale enterprises (MSMEs) in the South-South zone, with Port Harcourt as the fulcrum.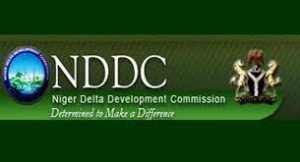 Mike Elechi, PHCCIMA president, told Efiong Akwa, NDDC's interim administrator, that the Port Harcourt chamber is a recognized leader of the private sector and an umbrella to over 20,000 companies in Rivers State. According him, a partnership between PHCCIMA and NDDC would engender a multiplier effect on the MSMEs sector, thereby driving growth in the country.
Elechi said PHCCIMA, regarded by many as Nigeria's second largest city chamber after Lagos (LCCI), was forging the mutually beneficial relationship and partnership with the NDDC to help businesses in the Niger Delta region thrive. He said with PHCCIMA being the South-South zonal headquarters of the Nigeria Chamber of Commerce (NACCIMA), the benefits would transcend the oil-producing region.
Port Harcourt is the hub of Nigeria's oil & gas industry, capital of Rivers State, with a GDP of $25 billion. The city boasts of quantum infrastructure, especially since the Nyesom Wike administration, but it sorely suffers from high unemployment due to absence of employment-creating projects.
Elechi informed the NDDC boss that through the partnership with the PHCCIMA, Small and Medium Enterprises and Industries (SMEIs) in the Niger Delta region would receive a great boost, thereby creating jobs for the youths.
He noted further that the partnership would incubate SMEIs in the region as well as tackle youth restiveness by creating gainful entrepreneurship programmes and employment.
In his response, Akwa acknowledged the critical roles that SMEs play in the economic development of nations.
"In today's world, SMEs play critical roles in the development of any economy. For instance, in Italy, SMEs account for about 75 percent of the total Gross Domestic Product (GDP) of the country," Akwa said.
"We will continue to partner with PHCCIMA in areas of youth entrepreneurship, capacity building programmes, as well as participation in trade missions for the purpose of building capacity that will boost economic activities," he said.
SMEs represent 90 percent of businesses and more than 50 percent of employment worldwide, according to the World Bank. Formal SMEs contribute up to 40 percent of national income (GDP) in emerging economies.
Akwa said the NDDC is a corporate member of PHCCIMA and looks forward to strengthening its relationship with the chamber of commerce. He assured that the Commission would renew its corporate membership of PHCCIMA and participate in the forthcoming Port Harcourt international trade fair in December this year.