Agriculture
Commodities
Poor post-harvest activities cause losses, hamper quality farm produce —experts
December 12, 2019534 views0 comments
By Kenneth Afor
Agricultural experts have linked poor post-harvest activities such as improper harvesting, transportation and storage to agricultural losses among farmers in the country.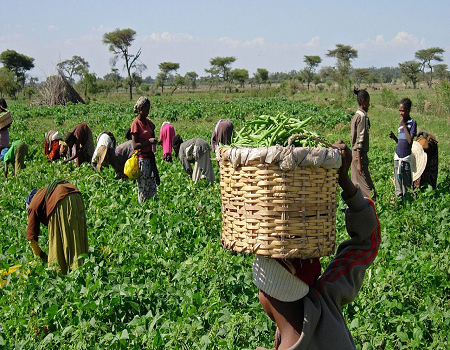 Speaking at a five-day workshop on skills acquisition and vocational training on grains processing and storage for women and youths in Kogi State, held at National Centre for Agricultural Mechanisation (NCAM), Idofian, Kwara state,  Patricia Pessu, executive director, Nigerian Stored Products Research Institute (NSPRI), Ilorin, and facilitator of the programme, Dr. Olabisi Awoniyi, said post-harvest mistakes by farmers had caused huge losses.
The experts, who said that good agricultural practices mean doing things well in agriculture, added that there were sets of principles to follow in agriculture to increase production, maintain farmers' welfare, good environment and consumers' satisfaction.
"Despite enormity of crops by our farmers, majority goes to waste.
"A major problem in agriculture today is improper harvesting culture. When you harvest when you are not supposed to harvest. When you harvest and you don't handle the harvest well. For instance, when you harvest maize during rain, to dry becomes a problem. The maize retains moisture content and it won't store well. So, when you dry maize for instance, give it safe moisture content. Store in airy place to avoid dampening, so that micro organism won't grow on it. Transportation is another key factor, especially fruits, vegetables and tubers. This is important so they are not wounded or bruised and thereby causing losses.
"Farmers also make mistakes and lose a lot due to poor post-harvesting pratices. For instance, there is danger in delaying harvesting of crops like soya. Smoking during harvest can cause fire disaster. Use of contaminated bags, for example, fertilizer bags to harvest can introduce contaminants to produce. Harvesting without proper storage handling, e.g. when crops are not allowed to dry well or when stored on ground can bring losses," they said.
Represented by Olaleye Oladimeji, a food processor with NSPRI, Pessu disclosed that the workshop was meant to equip participants on the best ways to get more out of their harvest.
While urging youths to be more involved in agribusiness, Dr. Pessu noted that gone were the days when graduates had jobs waiting for them even before their graduation.
"For the past five years, government has been laying emphasis on agriculture and advising young graduates to go into agriculture and have an entrepreneur spirit.
"One of the ways you can empower youths is to train them in agribusiness, there are lots of space in agribusiness instead of looking for white collar job. The training module for this workshop is very rich and will take them through a lot like storage, processing and many others", she said.
Earlier, in his welcome address Lanre Babalola, the managing director of Synergy Impact Consultant Ltd, lauded NSPRI for playing a leading role in ensuring effective and efficient implementation of various agricultural development policies of the federal government especially in the area of post-harvest management.
He explained that if well promoted agriculture is capable of contributing greatly to the growth of the economy, provide employment opportunities for the teeming populace, export revenue earnings and eradicate poverty.