Frontpage
Portfolio investors drive 18.55% rise Nigeria's Q3 capital importation to $1.7bn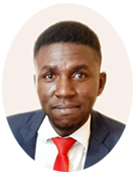 A graduate of Economics and Statistics from the University of Benin. An experienced researcher and business writer in the print and digital media industry, having worked as a Research Analyst at Nairametrics, Voidant Broadcasting Ltd, Entrepreneurs.ng, and currently a Market and Finance Writer at Business a.m. For stories, press releases, exclusive events, call +2347052803696 or send a mail to abuedec@gmail.com.
January 24, 2022242 views0 comments
Recently, Nigeria's National Bureau of Statistics (NBS) reported in its Q3 data that the total value of capital inflow into Nigeria during the third quarter of 2021 rose 18.47 percent year on year and 97.7 percent quarter on quarter to $1.7 billion; that is, from $1.46 billion in 2020 and $875.62 million in the second quarter of 2021.
This increase was precipitated by foreign portfolio investments, which accounted for over 70 percent or $1.22 billion of the capital imported during the review period.
Activities of foreign portfolio investors in Nigeria can be said to have gained momentum in 2021 and will continue in 2022, after the pandemic induced lull in 2020, as well as the foreign exchange liquidity issues, which clouded the Nigerian money market, where these foreign investors at the initial stage were showing some apathy towards fixed income and money market instruments.
With portfolio investment accounting for the largest share of the total capital inflow into Nigeria, the primary driver of the portfolio inflows were the money market instruments which accounted for 65.4 percent of the total portfolio investments.  Inflow into the money market represented quarterly comparison and year over year increases of 76.2 percent and 119.1 percent, respectively, as foreign portfolio investors (FPIs) cautiously re-enter the market after the pandemic-induced lull.
Also, the apathy of foreign portfolio investors towards money market instruments and fixed income is based on ongoing foreign exchange liquidity issues and negative real interest rates on investments due to double-digit headline inflation, which printed at above 16 percent as of the end of the third quarter of 2021. Thus, investments in money market instruments remain significantly below pre-pandemic levels.
The decent uptick, which was driven by FPIs into Nigeria, was followed by Other Investment which accounted for 23.47 percent or $406.35 million and Foreign Direct Investment (FDI) amounted to 6.23 percent or $107.81 million of total capital imported in Q3 2021. However, Bonds and equities accounted for 30 percent and 4.6 percent of total portfolio investment, respectively, as the total inflows into the equities segment declined by 33.7 percent on a quarter on quarter analysis.
A peep into the sectoral front from the NBS report shows that capital importation into financing had the highest inflow of $469.17 million, amounting to 27.10 percent of total capital imported in the third quarter of 2021. This was closely followed by capital imported into the banking sector, which was valued at $460.39 million or 26.59 percent.
Thus, a look at how the banks ranked on the amount imported, Stanbic IBTC Bank ranked highest in Q3 2021 with $537.92 million or 31.07 percent of total capital investment in Nigeria. This was followed by Standard Chartered Bank with 18.83 percent and Citibank Nigeria Limited printing just 14.34 percent.
Furthermore, just right behind the numbers produced by the banking sector, the production sector's value printed at $323.83 million or 18.70 percent of the total inflow through sectors and then the trading sector accounted for 12.17 percent or $210.69 million, while the telecoms and agriculture had 2.9 percent or $50.8 million and 1.9 percent or $32.9 millio of the total inflow through sectors.
The Abuja-based statistics office further revealed that per country of origin, the United Kingdom ranked top as source of capital imported into Nigeria in the third quarter of 2021 with a value of $709.8 million and accounts for 41 percent of total capital imported in the period under review. Trailing in this category is the total capital imports from South Africa and the United States of America valued at $389.54 million or 22.50 percent and $257.12 million or 14.85 per cent, respectively.
Per investment destination during the quarter, Lagos State, as usually expected by all, remains the top or number one destination of capital investment in Nigeria in Q3 2021 with $1.48 billion accounting for 85.57 percent of total capital investment in Nigeria in the period under review. This was followed by investment into Abuja (FCT) valued at $249.19 million or 14.39 per cent during the period under review.