Transport Business
Ports Economic Regulator Debate Nigerian Shippers' Council need legal teeth to bite as surcharges, container deposit hit importers, exporters hard
September 23, 2019627 views0 comments
Fresh calls to re-establish the Nigerian Shippers Council as Nigeria's port economic regulator have again begun to reverberate through the country's shipping sub-sector‭. ‬With efforts to re-institutionalise the council as the national transport commission appear to have hit the wall‭, ‬SAMSON ECHENIM writes that the need for a port economic regulator with teeth to bite remains critical in Nigeria's ports and shipping industry‭.‬
Recently, the impact of multiples of surcharges by shipping lines was brought to bear as Nigerian importers lost over N67 billion to payment of various surcharges levied on cargoes with Nigeria as destination ports.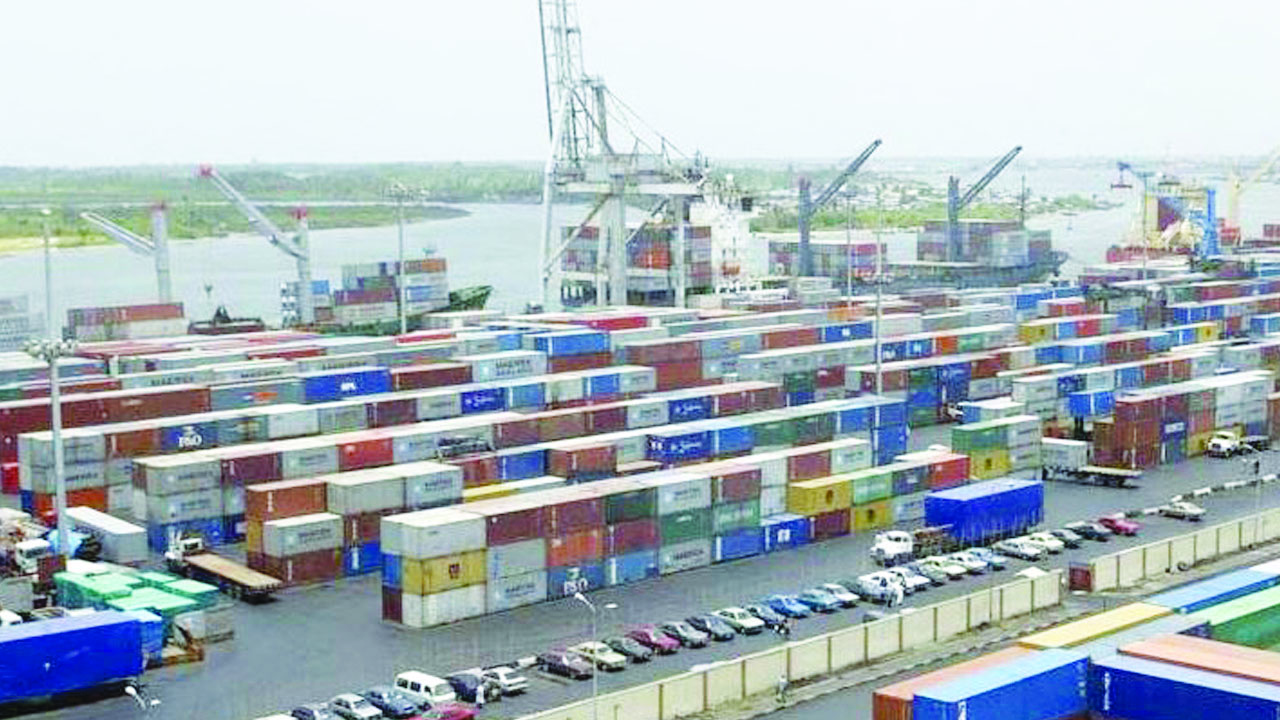 Reports and complaints by port users over arbitrary charges, such as terminal and demurrage charges at weekends and during holidays being levied on goods at the ports by terminal operators are regular and appear to have become permanent. Local shipping sources also hold that about N70 billion has been lost to shipping lines via container deposit charges, whose refund processes have become too herculean to waste time on. These are some of the many costs being run by Nigerian importers in a port system that badly needs a strong economic regulator.
With the ports concessioned in 2006 to private operators, most of whom are foreign companies without an economic regulator, the benefits of the concessioning were soon to be lost as multiples of charges on cargoes by shipping lines and port operators became the norm.
Therefore, in 2014, the Nigerian government declared and gazetted the Nigerian Shippers Council as the economic regulator of the ports following a near-decade of outcry by port users over multiples of arbitrary charges by multinational shipping lines and port terminal operators.
Vested with the responsibility of protecting the interest of Nigerian Shippers — importers and exporters — the Nigerian Shippers Council was established in 1978 by Decree 13 NSC Act Cap. N133 LFN 2004. The period before the formation of Nigerian Shippers' Council in 1978 was characterised by deterioration in the quality of shipping services and unmitigated increases in ocean freight rates by foreign ship owners who operated scheduled liner services to Nigerian ports.
Acting under a powerful cartel of conference arrangement, shipping companies unilaterally imposed freight rate increases, which averaged between 25 and 30 percent per annum notably along the United Kingdom West African Line (UKWAL), Continental West African Lines Conference (COWAC), American West Africa Freight Conference (AWAFC), among other shipping ranges.
These increases without exception were in addition to stifling port surcharges that the conference equally imposed on the nation's economy. For example, at the peak of the infamous cement armada in mid-1974, daily demurrage of 4,000 US dollars were charged per vessel on over 600 vessels waiting for months to berth, a development that created unpleasant consequences for the economy.
Enabling regulator to curtail charges
Even now, shipping lines coming into Nigeria levy over 12 surcharges on Nigeria-bound cargoes, ripping the country's importers over N67 billion annually.
Licensed customs clearing agents and freight forwarders insist that the national assembly review the Nigerian Shippers Council establishing act, with the aim of giving the council a legal authority to perform its functions as the economic regulator of ports and shipping activities in Nigeria, rather than depending on its gazetted powers, which shipping lines and terminal operators have challenged in courts, howbeit without success.
Uche Increase and Tony Nwabunike, national presidents of the National Association of Government Approved Freight Forwarders (NAGAFF) and Association of Nigerian Licensed Customs Agents (ANLCA) respectively, in separate interviews with business a.m.  lauded the activities of the Nigerian Shippers' Council, saying that the council is playing the much needed critical role of regulating port operators, shipping lines, haulage services operators, customs clearing and freight forwarding agents and other players in the port sector, but needs the legal authority to be constitutionally established in its roles.
"The Shippers Council is doing so well, but it has to be given the constitutional powers to enable it perform better. A lot of things are still not in order with the way services are being rendered by shipping lines and terminal operators. A regulator has to have punitive powers and such powers that enable it check the excesses of service providers," Increase said.
Similarly, Nwabunike, ANLCA national president said, "The Shippers Council is doing a very good job and I make to say that other agencies of government in the maritime industry should emulate the council. But the council must be strengthened and empowered to bite so that many of the issues we are having at the port can be put under control. I have currently, a lot of petitions by our members on my table. There are just too many charges. Shipping lines would charge us during holidays and weekends, days they are not even at work.
"As it is now, the Shippers' Council is working as a mediator and it has resolved a lot of cases between importers and customs clearing agents on one hand and terminal operators, or shipping lines on the other hand. But it has to be empowered legally, because right now, it lacks the constitutional powers to weigh the hammer against any offending shipping lines and terminal operators."
The big port regulator as a stillborn
In 2018, the national assembly revived the National Transport Commission Bill, aimed at replacing the Nigerian Shippers Council, with the much-needed powers to regulate business aspects of the ports, but President Muhammadu Buhari declined assent on the bill for clashing with an existing regulatory agency in the maritime sub-sector in technical regulation, among other reasons.
Buhari said some sections of the National Transport Commission Bill contained safety regulations that would duplicate the functions of existing transport agencies.
"Safety regulatory provisions enshrined in some sections of the bill which are technical in nature fall within the purview of central legislation implemented by agencies like NIMASA (Nigeria Maritime Administration and Safety Agency), and the Nigeria Ports Authority (NPA) and therefore should be expunged from the bill.
"Section 19 (2)(f) which stipulates charge of three per cent freight tariff stabilisation fee on all imports and exports out of Nigeria including wet and dry cargoes should be amended and reduced from three per cent to one per cent. "This is what is currently contained in the Nigerian Shippers Council legislation," the president said.
Enabling the Nigerian Shippers' Council
Maritime lawyers have over the years, also expressed concerns that the Shippers' Council needed to have enabling laws to perform in its economic regulatory role.
Emeka Akabogu, a maritime lawyer, had described the council's declaration as economic regulator of the ports as a welcome development, but added that because of its enabling law, it might not be able to sanction any operator, service provider or consumer of port service.
He said, "How effective it can sanction is going to be called to question because the essence of the economic regulator lies in its bite in terms of sanction. It will be a challenge enforcing sanctions in the absence of a statutory backing. My thinking is that since the intention is to get statutory backing but in the interim, to generally put in place broad frameworks for the regulatory functions expected of an economic regulator; I think it is a step in the right direction.
"The council could have recorded more giant strides if it had succeeded in regulating price of services at the nation's gateways. Its attempt in this direction was resisted by terminal operators and shipping companies which instituted a court case to stop the move."
Although the Shippers' Council won the case that got to the appellate court in 2018, Nigerian shippers remain unconvinced at the council's legal ability to effectively regulate the port economy where big multinational shipping line and terminal operators are bent at raking in profits
While the council's feats at establishing a competitive regime at the ports and mediatory efforts have yielded good results in several instances, the shippers fear that without punitive and sanctioning authority given to the council, the end to multiples of charges and surcharges of Nigeria bound cargoes remain far, if not illusive.