Frontpage
Power crisis: Consumers demand sanctions against Discos
November 4, 2019725 views0 comments
As the nation's power sector remains in crisis six years after it was privatised, electricity consumers have called on the government to sanction core investors that have failed to deliver in line with the performance agreements entered into with the Bureau of Public Enterprises.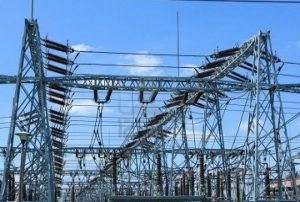 Friday, November 1, 2019 marked exactly six years after the distribution and generation companies carved out of the defunct Power Holding Company of Nigeria were handed over to private investors.
On that day, the total amount of electricity generated by power stations in the country stood at 3,712.4 megawatts as of 6am. It fell to 3,109.3MW as of 6pm on November 2, according to data obtained from Nigerian Electricity System Operator.
The system operator put the nation's installed generation capacity at 12,910.40MW; available capacity at 7,652.60MW; transmission wheeling capacity at 8,100MW; and the peak generation ever attained at 5,375MW.
Out of 8,840,801 registered electricity customers, only 3,793,895 (42.9 per cent) have meters as of the end of the first quarter of 2019, according to the Nigerian Electricity Regulatory Commission.
NERC noted that estimated billing, which 57 per cent of the customers are subjected to, had contributed to customer apathy towards payment for electricity.
The president, Electricity Consumers Association of Nigeria,  Chijioke James, said the performance of the Discos was below average.
He said, "Six years after unbundling the power sector, all we hear is that generation has increased but the distribution network has not been sufficient to meet the expectations of the consumers. The government, the private sector and all other stakeholders need to wake up."
He stressed the need for all parties to work in line with the performance agreements.
James said, "If there are clauses that have been breached, sanctions should be applied. If there are circumstances beyond the control of any party, then there should be roundtable talks to resolve them amicably.
"There is a law governing the relationship between the government and the private investors. If the Discos have not performed their own role, they should be shown the way out. If government has reneged on its own part, then it has the responsibility to do what it needs to do in line with whatever is the terms of engagement."