Energy
Power minister, Fashola, upbeat about promise in the electricity sector as Nigeria adds 945MW Bukola Odufade is Businessamlive Reporter.
You can contact her on bukola.odufade@businessamlive.com with stories and commentary.
October 23, 2018890 views0 comments
Babatunde Fashola, minister of works, power and housing says Nigeria would add 945 megawatts (MW) electricity generating capacity to the grid before the end of the year as the task of achieving stable power supply nationwide remains achievable with more hard work and support from stakeholders, especially the private sector.
He expressed optimism at the Nigeria-South Africa Chamber of Commerce meeting in Lagos, saying that power generation had steadily risen by 1000 megawatts on average per year, since 2015, and added that 954 megawatts was ready to be added to the grid, including 459 megawatts (MW) from Azura, 240MW from Afam IV; 215MW from Kaduna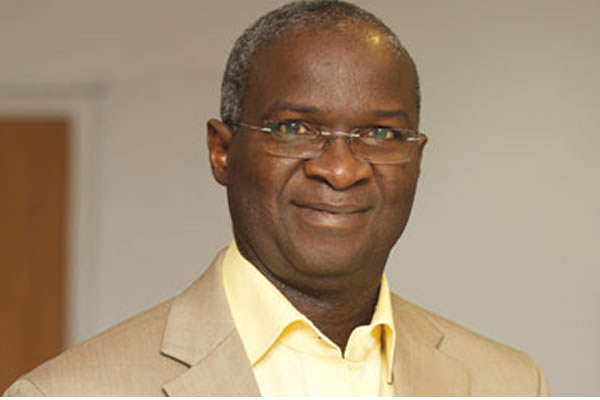 and 40MW from Kashimila in Taraba.
The minister said progress of the power sector is best measured between where Nigeria was in 2015 and the current power generation, transmission and distribution indices.
Today, according to Fashola, power generation has increased from 4000 megawatts (MW) in 2015 to 7000 megawatts (MW) and "that power is available as we are averaging 1000MW per year in incremental worth".
Transmission has also improved from 5000 to 7000 megawatts (MW), while distribution has peaked from 3000 megawatts (MW) in 2015 to 5222 megawatts (MW) as at January this year, "and that is the highest amount of energy this country has distributed ever".
He also spoke on Independent Power Projects (IPPs) in federal universities and markets across the country, which would be scaled to 37 due to certain constraints.
"We have done audit of the 37 but constrained by budget and decided to start with nine universities to show that it is possible. It also does not include 15 IPPs targeting major markets to power no fewer than 85000 shops. They are in various stages and by the end of this month, the one at Sura market in Lagos should start to work. Hopefully, by the end of the year, we will finish the one in Ariaria market in Aba and ditto for Sabon Gari market," he pointed out.
"By this numbers alone, we have moved the needle forward. So I see promise," Fashola said.