Analyst Insight
Pragmatic government policies for a prosperous 2020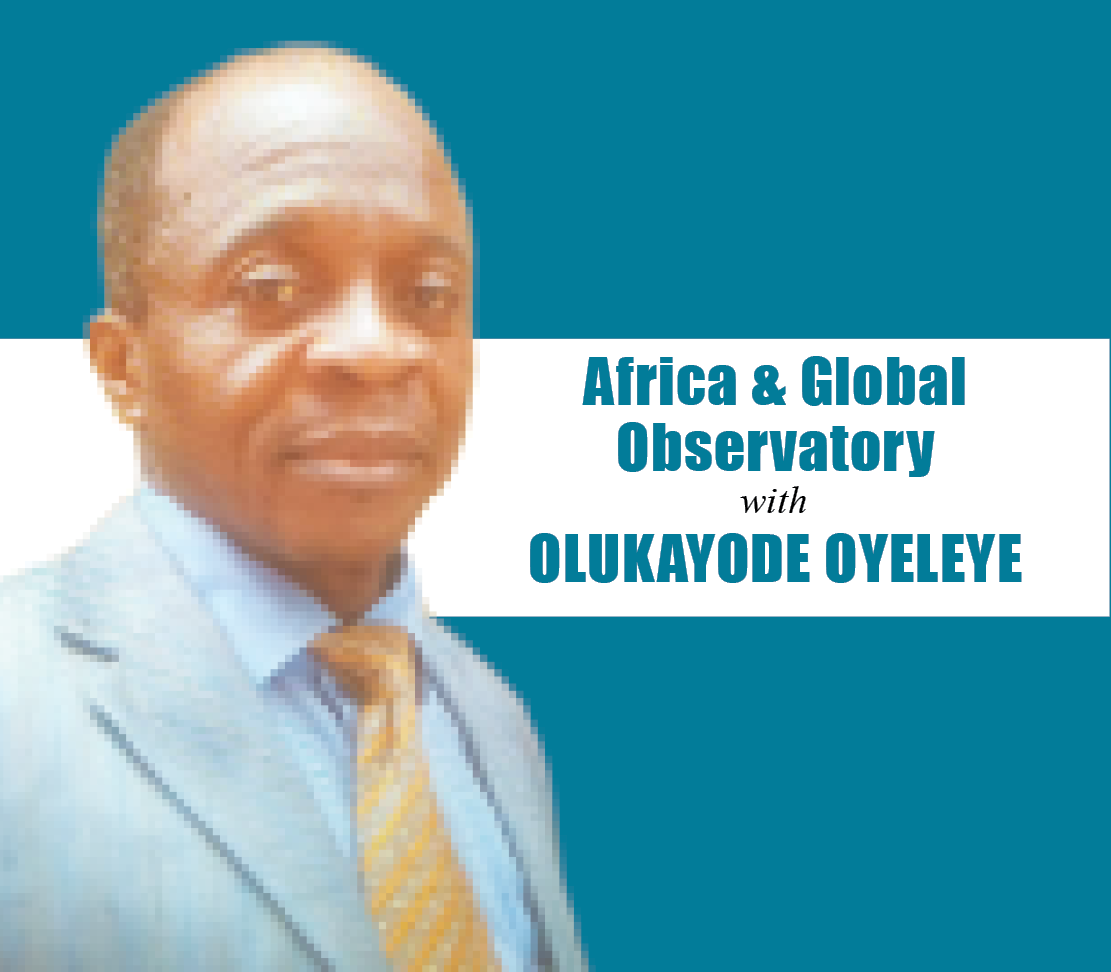 Dr. Oyeleye, a consultant, journalist and policy analyst, can be reached via:
oyeson2@yahoo.co.uk
Twitter: @OlukayodeOyele1
January 13, 2020431 views0 comments
WITH THE COMING of the year 2020, the governance of Nigeria needs to be done differently. Bold initiatives are expected to be taken and reforms done in critical areas of the economy. There is therefore the need to overhaul the existing machineries of government and make them more result-oriented rather than existing just for the sake of it.
The current administration, therefore, is expected to "walk the talk." The public service needs a makeover and the political office holders need to convince Nigerians that they are out to make the difference. A good number of parameters are important for consideration in pointing the way forward for Nigerians. The international community is keenly watching Nigeria on prospects of a better economy. But such a better economy cannot be wished into existence. It has to be created. And the government has the onerous task and responsibility to get this done.
The credit ratings by Fitch, Moody's, S&P, IMF and World Bank ratings – including Ease of Doing Business – should worry us. The recent credit ratings of Nigeria showed that Nigeria has slid back by some standards. For instance, the Fitch rating, as at December 19, 2019, gave Nigeria a negative outlook and B+ rating. Moody's outlook was negative with a rating of B2. These were comparable to the Fitch B+ stable outlook of November 2018, Moody's B2 rating and stable outlook of November 2017. Towards the end of last year, the Standard & Poor, S&P, revised Nigeria's sovereign credit outlook in the negative.
In 2020, efforts need to be focused on improving on these indices, which are used by investors, investment analysts and multinationals in taking crucial decisions. They are not subject to government's opinion or political slant. The 2020 budget was passed early in December 2019. That's commendable. But, does that translate to budget performance? The question could be answered either way depending on how the economy is managed. From that budget statement, Nigeria's debt servicing in 2020 takes 23 per cent of total fund. That means a quarter of our projected revenue goes into debt servicing. That doesn't sound acceptable.
The country will likely maintain its 2.62 per cent population growth rate in 2020, which must be complemented by a growing economy. It is expected that this should be a departure from the past. How this plays out becomes something of interest as the economy of Nigeria reportedly grew 1.94 per cent year-on-year in the second quarter of 2019, easing from an upwardly revised 2.10 per cent expansion in the prior period. Political expediency and economic realities are at variance. Nigeria needs to perform remarkably well in the global supply chain in 2020, and to reap the benefit for economic growth. This will not make a difference if the country continues to depend mostly on one commodity, which is oil. The non-oil percentage will need to go up.
The recent policy that gave rise to an increase in value added tax (VAT) to 7.5 per cent does not appear to be business friendly or people-oriented. Happening in an economy that currently recorded an annual inflation rate of 11.85 per cent in November of 2019, up from 11.61 per cent in the prior month, it is inconceivable that the economy would fare too well without an intervention. Since VAT is a consumption tax, the imposition of 7.5 per cent of VAT is expected to negatively affect producers and consumers of certain manufactured commodities significantly.
Bank lending interest rates are not business-friendly either. This raises the cost of securing capitals. Commercial bank loans at double digits raise peculiar challenge of putting investors in a quandary for depending on bank loans. This puts the local investors in a competitive disadvantage compared with those with Foreign Direct Investments (FDIs) operating with foreign loans with very low single digit interest rates. Any national strategy for boosting investment and providing an operating space for local investments must take these into consideration.
Transforming diplomatic shuttles into business opportunities and economy boosters is a great means of boosting the economy. In the past one year, Nigerian government, led by the President, has visited and attended high profile multilateral business conferences such as FOCAC in China, TICAD in Japan and Russia-Africa forum. WEF will soon come up in Davos. What are Nigeria's  economic benefits from these, by what strategies will such benefits be tapped and what policies emanate from them?
Public outcry about government's priorities should be used as a barometer for determining whether or not certain policies or interventions are priorities. Why spend N37 b to renovate NASS complex when other critical sectors suffer? What difference will the external loans sought make and shouldn't it be the business of lenders to be curious as to what that loan will be used for? How is the government at the federal, state and local levels preparing to make a difference in 2020?
What should the governments (federal, state and local) do to make a positive difference in 2020 in the real sector, particularly in terms of agricultural productivity, growth and resilience, including waste reduction and value chain development?  What about transportation, including maritime, aviation and road? Nigerians would like to see improvements in manufacturing, including raw materials as input supply, finished goods sales and distribution, housing, infrastructural development and urban management. There is a need to refocus and fix the telecommunications and allied services, and use these to boost the economy. How about the health sector and healthcare industry, including medical tourism? Energy sector in Nigeria desperately needs a reform and a change of focus that would reposition the oil and gas industry and provide proper platform for the take-off of renewable energy industry. Bridging the digital divide in Nigeria is a task that requires urgent attention to boost our digital economy.
For the ruling party, Fitch expects policy continuity with the implementation of only piecemeal reforms, resulting in slow progress on tackling long-standing impediments to growth and weaknesses in macroeconomic management. Public engagement through the media hasn't been good enough. Many news and stories emanating from the government have been scary, for Nigerians living at home or in the diaspora. Nor have such stories encouraged international investors. These need to change in 2020. Political rhetorics coming from the government should address real problems rather than being used as weapons against political adversaries. This present government should learn the use of benign and harmless expression.
It may not be too late to begin to make conscious efforts to push friendly narratives, tolerate and encourage the media to do critical assessment of government's activities. The world desires to read credible and true stories of successful implementation of public policies. Nigeria needs to take giant leaps of economic progress in 2020. If government takes the lead, Nigerian populace will follow.