Oil and Gas
Production of Nigerian made pre-paid electricity meters begins end of February
February 3, 2021732 views0 comments
By Tobias Pius
Production of locally made pre-paid electricity meters is set to commence in Nigeria's commercial capital Lagos, by the end of February, 2020, with Lagos-based international electrical wares manufacturing firm, Elsewedy Electric, taking up full operation on the production.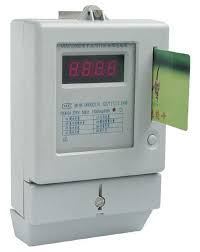 The production is set to be stationed at Elsewedy Electric Badagry factory and the pre-paid meters will basically be for the use of domestic households.
The Egyptian manufacturer, apart from venturing into pre-paid meter production, is also involved in electrical products, wire and cable, engineering and construction, smart infrastructure and infrastructure investments.
In line with Lagos State's goal of creating more jobs through its enabled business-friendly environment, Elswedy in the course of the project will push the employment of Nigerians in the organisation from 150 to 350 with significant transfer of technology by way of training.
Femi Hamzat, deputy governor of Lagos State, assured of its support for the take-off and sustenance of the project, declaring that the state is more than ever willing to engage such businesses to operate successfully in the state, in line with an Executive Order it issued to patronize locally produced goods, and ensure that Nigeria based companies operate sustainably.
BabatundeFashola, immediate past minister of power, and a former governor of the state, while inaugurating the company in Badagry at the time said, "When I left Lagos in 2008 to Egypt, this is what I went there to do with your time and money. Electricity does not fail in Cairo. This is the company that generates and manages electricity in Cairo.
"They are not only in Cairo, but they are also in major parts of the Middle-East and Africa. Let us begin to invent and deploy African solutions to the African problem. There is no rocket science in what we have done. In many parts of the world, electricity component manufacturing is a cottage industry and it should not be different in Lagos and other parts of Nigeria," Fashola said.
Lack of adequate infrastructure that can support regular electricity is still a major setback to Nigeria's power supply, and this has caused a huge ripple effect on the productivity and man hours of Nigerians, which also negatively affect the growth of the country in the long run.
Elswedy's provision of locally made electricity meters for Nigerians will play a major role in aiding efficient and reliable power supply, as well as its regulation in the country.