Ewherido
Professional indemnity insurance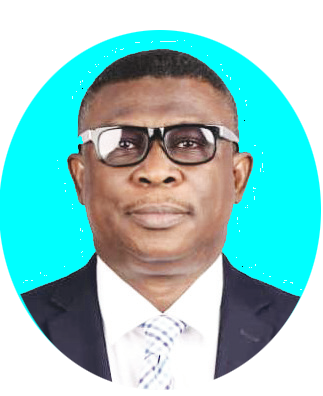 Ewherido, ACIIN, ACIB, is the Managing Director of Titan Insurance Brokers and can be reached on +2348132433631 or titan.insuranceng@gmail.com
February 11, 20191.6K views0 comments
I read about a family crying foul over the death of their teenage son last week. He was hit by a vehicle in Abuja while crossing the road. He was taken to the National Hospital where he died after four days. Now the family is blaming the hospital for negligence. They have decided to broadcast their misfortune to draw the attention of the world to the poor state of facilities and care at the National Hospital, Abuja. Drawing the attention of the public is good, but if the family is convinced that the hospital's negligence caused the death of their son, they should go to court. The court action will not bring back their son, but if a case of negligence is proven against the hospital, the court will award costs against the hospital. But the hospital does not have to pay the costs awarded against it from its coffers if it has a Professional Indemnity Insurance policy in place.
Professional Indemnity Insurance, PI, is one of the six compulsory insurances in Nigeria. We have already discussed some of the other compulsory insurances in Nigeria: Motor (Third Party) Insurance, Occupiers Liability Insurance and Builders Liability Insurance. Professional Indemnity Insurance protects professionals from liabilities arising from their negligence, errors and omissions which lead to losses by third parties. Professional Indemnity Insurance covers legal expenses and damages awarded against the professional in a civil suit.
Professionals required to have Professional Indemnity Insurance in place do have a few things in common. They are usually holders of a minimum of a university degree or its equivalent, professional qualification or certification and they are usually registered by a professional body. These professional bodies include the Nigerian Medical Association (NMA) for medical doctors, the Nigerian Institute of Architects (NIA) for architects, the Nigerian Council of Registered Insurance Brokers (NCRIB) for insurance brokers, the Institute of Chartered Accountants of Nigeria (ICAN) for accountants, the Nigerian Bar Association (NBA) for lawyers, Institute of Estate Surveyors and Valuers, Nigerian Institute of Quantity Surveyors, Nigerian Institute of Town Planners and Nigerian Society of Engineers, among others. A certain level of competence and special skills are also expected of the professionals. So Professional Indemnity Insurance is not an all-comers affair.
These professionals or their professional practices offer services and professional advice. It is in the course of practice that they offer services and advice which might lead to losses to the third parties, who patronize them. Protection from liabilities arising from such losses is the subject matter of professional indemnity insurance.
Professional Indemnity Insurance is compulsory for some professionals, while it is optional and precautionary for others. For instance, it is mandatory for insurance brokers and accountants to have in place at all times a professional indemnity cover with a minimum sum insured of N10 million to cover any legal liabilities that may arise in the course of their professional practice. It is, however, optional for lawyers, although lawyers do take Professional Indemnity Insurance in respect of clients who specifically request for it. Some lawyers, however, take an annual cover to protect their practice.
Section 45 of the Nigerian Health Insurance Act of 1990 equally makes it mandatory for health care providers (medical centres, institutions and professionals) to have in place a professional indemnity cover from an insurance company approved by the Council. So the National Hospital is statutorily required to have a PI in place. Often, as we have seen in the case above, you hear of complaints by families that errors or negligence by a medical facility or personnel led to the death of a loved one. Some of these disputes find their way to the media, as the family in question has done. Ordinarily, a family that is convinced that professional negligence or error led to the death of a loved one should go to court and this family should go to court if they can prove their case.
Except within professional circles and big contracts with high stakes, you do not get to hear much of Professional Indemnity Insurance. Many members of the public and clients who patronise these professionals are ignorant of their rights and that is the major reason slowing down the growth of Professional Indemnity Insurance in Nigeria. In advanced countries with very high awareness, no serious professional opens shop without Professional Indemnity Insurance in place. They know that a single lawsuit resulting from their professional error or negligence, which do occur occasionally due to human fallibility, is enough to shut down their practice. So they take Professional Indemnity Insurance as a matter of priority to protect themselves against litigations and award of costs arising from such litigations. In many advanced countries, whether or not, professional indemnity insurance is compulsory is superfluous. For many professionals, c'est une question de vie ou de mort (it is a matter of life and death).
But here, apart from the professions where it is compulsory, many professionals scarcely take Professional Indemnity Insurance. They do not see the need for it because their clients are not aware of their rights. But patronage of Professional Indemnity Insurance will soar when more people become aware of their rights and enforce them. However, you do not want to wait until awareness increases omissions or negligence before you take up Professional Indemnity Insurance.
You might just get it wrong with a client, who knows his rights and slams you or your practice with a civil lawsuit. You might be badly bloodied by the time he is through with you. So, talk to a Registered Insurance Broker (RIB) today for guidance.