Martin
Prospering without government: Tales of Nigerian enterprise clusters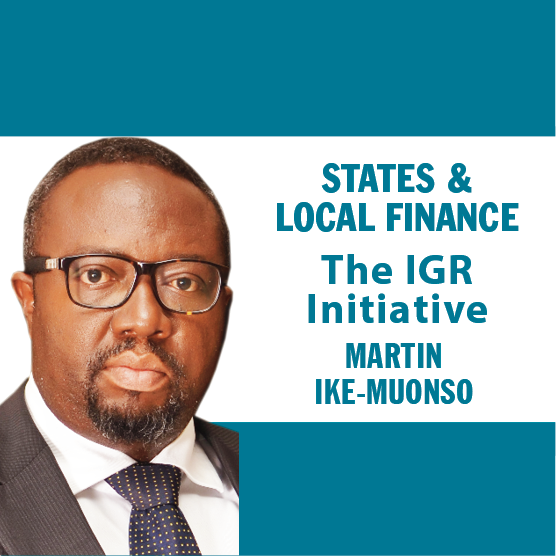 Martin Ike-Muonso, a professor of economics with interest in subnational government IGR growth strategies, is managing director/CEO, ValueFronteira Ltd. He can be reached via email at martinoluba@gmail.com
October 12, 20201.3K views0 comments
Enterprise clustering is gaining increasing attention in Nigeria because of the apparent benefits associated with it. Albeit the government hostilities and outright resistance that many of these clustering entrepreneurs face, enterprise hubs like the Aba footwear and garment industries, the Otigba computer village, Nigeria's Nollywood, the Kano leather tanneries, the Nnewi motor spare parts village and the Onitsha plastics cluster stand today as laudable prosperity centres. These entrepreneurs, with no facilitation by either the government or any other third party, maximized their collective efficiencies through the reduction of transaction costs, gaining market access, leveraging shared knowledge to speed up innovation and facilitate problem-solving. The positive externalities are well-known, such as the generation and engagement of a skilled workforce, innovation generating informal exchanges and so on. Cognizant of these benefits, one would have expected that the Nigerian government would have facilitated the emergence of more of these clusters. To date, successful enterprise clusters created by the government in Nigeria cannot number over three. Yet, the primary expectation from government is to provide reasonable incentives that could spur the rapid agglomeration among these groups of entrepreneurs that already have the hunger to succeed but do not have the platform for its launch.
Like most pre-planned activities, we expect the involvement of the state in facilitating the emergence of enterprise clusters to enhance the quality of outcomes from the hub. Unlike some clusters such as the Otigba computer village, or the Aba industrial clusters requiring more work to support the environment and the infrastructure for their activities, government involvement at the drawing board forestalls these challenges. There will be adequate planning for shop sizes, roads traversing the hub, provision of vehicle parking spaces and fire management infrastructure. If it is an enterprise cluster that requires specific kinds of technology shareable by many users, the involvement of the state will make the provision of such technology easier and help in considerably reducing the costs of transacting that entrepreneurs in the hub face. For instance, since most of the operators are at the micro-level, they cannot buy sophisticated and expensive technologies that would enable them to produce more efficiently. Many cannot even qualify to access exceedingly lesser amounts of credit because they do not operate as registered businesses. Yet, they make fantastic high-quality products.
The take-off and survival of many enterprise clusters were unfortunately severely hindered by the state. Many state governments have misconstrued the gradual massing of entrepreneurs, particularly start-ups, as the coming together of social liability vendors. A good example is the hostility of the Lagos state government to the entrepreneurs at the Otigba computer village. Although the cluster had many business owners carrying out computer installation-program piracy and infringement of intellectual property rights on several computer applications, they were not the basis of hostility from the Lagos government. The rapid emergence of commercial activities in a purely residential area was more of the reason. Incidentally, it is not Lagos state government alone that is culpable. Other state governments have equally not been supportive of accidentally emergent enterprise clusters. For some governments, such clusters harboured thousands of unregistered businesses that were conducting business transactions in the state without them paying taxes. It is viewed more from the point of fiduciary loss to the state than potential economic gain over an extended period if the government provides them with some essential support.
But most of these self-starters have genuine reasons for evading the government's fiscal burden. The governments of most African countries are more implicated in the failure of most businesses than any other factor. Rather than promote pro-market policies that engender vigorous entrepreneurial competition, many governments unveil and earnestly implement fiscal burdens that kill a lot of businesses. In some countries, taxes paid by companies can be as much as fourteen types. These tax-types are outside of the many kickbacks and bribery, and arm-twisting by government officials. Combined with grossly inadequate business supporting infrastructure to operators in such growing clusters, they find it challenging to stay on course with such prohibitive costs of transacting.
Despite all of this, at least four enterprise clusters that elevate Nigeria's pride deserve special mention. These include the Aba footwear industry, the Nnewi motor, our mission spare parts clusters, the Otigba computer village enterprise cluster, and the old Alaba Nollywood Movies producing clusters.
The Aba footwear cluster mature and in existence for more than half a century. Today, footwear-making in Aba has become virtually a culture rather than a learnable skill. Children grow into it. They become expert shoemakers with no formal training except by observing from the environment that is replete with highly talented shoemakers. The result is positive as the enterprise cluster alone exports over one million pairs of shoes every day. Apart from making over 60% of all new shoes worn in Nigeria, it is now one of Nigeria's highly potential non-oil foreign exchange-earners. Tens of lorry loads of Aba-made shoes leave Nigeria for countries like Cameroon, Ghana, Togo, Equatorial Guinea and the Central African Republic, and other African countries daily. The eventual outcome of the cluster is that Nigeria is on the map of significant footwear exporting countries. Today, Nigeria controls more of the global footwear market than countries such as Pakistan, Mexico, Thailand, and Italy.
The Nnewi enterprise cluster is also another source of pride for Nigeria. Standing on the Igbo apprenticeship system, thousands of small entrepreneurs trading in motor and machine spare parts grew into industrialists and billionaires. Apart from Lagos, Nnewi boasts of the largest number of billionaires within a geographical area comprising three local government areas. It all started with a spontaneous agglomeration of self-starters who were striving to economically survive after the Nigerian Civil War, which saw the economy of Southeast Igbos decimated. By reactivating the trade routes from Onitsha through Aba to Port Harcourt, a booming trade in motor spares started. This growing trade also resulted in horizontal collaborations with mechanics and other users of similar spare parts in fabrication. Equipment fabrication picked up between Aba and Nnewi. Eventually, more prominent industries that are all established within the same geographical area emerged.
The Otigba computer village is the largest information technology hub in West Africa. The computer village boasts of 25,000 traders in 3500 shops with over 10,500 business transactions daily. In terms of revenue, the village generates approximately 1.5 billion naira daily from both off-line and online business transactions. The Otigba computer village also started accidentally when importers of computer spare parts started collaborating with those with the ability to clone or assemble spares into fully functioning desktop computers. Driven by the meteoric growth in computer demand by corporates, students, and tertiary institutions around Lagos areas, the market attracted both sellers and repairers of not only computers but other computer accessories and telephones. At present, business activities at the Otigba computer village revolve around the five core areas, namely hardware and software maintenance, sales and services of spare parts, training and consultancy services, software, and hardware installations and website development and maintenance.
Similarly, Nollywood traces its origin to the entrepreneurial agility of traders of film materials who saw an opportunity in making movies using digital recording devices such as video CDs and DVDs. By the end of 1980, foreign exchange challenges put pressure on the costs of materials such as celluloid used in film production. Coincidentally, digital recording devices were also being mass-produced and exported by several Asian countries. In that window of opportunity, and following the fascinating success of the film titled "Living in Bondage," these traders started assembling filmmaking crews regardless of their zero-level training to make movies. Surulere Lagos was the geographical destination of the initial cluster of scriptwriters, actors, video editors, camerapersons and so on that came together to create what eventually became today's Nollywood filmmaking industry in Nigeria.
At least three factors are responsible for the successes of these enterprise clusters outside of any support from the government. These include the abundant availability of unemployed youth, the Igbo apprenticeship system which made it possible to deploy these human resources as learners rather than employees, the micro-level scale and sometimes highly informal structures of many of the agglomerating enterprises, resource sharing which considerably reduced the costs of transacting, knowledge sharing which massively facilitated their innovativeness and the rapid growth of the clusters and the general availability of supplier credits which minimized the poor access to finance faced by many of the players.
Entrepreneurs coming together rarely face the challenges of recruiting the workforce that they require. Africa and Nigeria have it in great abundance. More so, most of the time highly qualified workforce is not the ones mostly demanded. It is always easy and relatively inexpensive to engage secondary school and national diploma graduates for assignments that are not quite intellectually demanding. Again, the Igbo apprenticeship system, which is widely adopted by most entrepreneurs, makes it convenient to defer the settlement of the engaged labour until after some years. The opportunity to defer periodic payments such as salaries gives entrepreneurs the headroom to gather sufficient momentum. Second, the informal and micro-level sizes of most of these entrepreneurs make the take-off costs relatively more comfortable to manage. It also affords some with unregistered businesses the opportunity to evade burdensome fiscal expectations from the government. Most informally organized companies only pay taxes as individuals and not based on the revenue derived from the businesses they run. It is not debatable that tax authorities will find it challenging to monitor unregistered enterprises. Costs are also considerably reduced because of resource sharing, which is common in most clusters. Many self-starters in this cluster share shops, warehouses, security, power generating sets and many other critical infrastructures required for their operational success. Sometimes, particularly among sellers of items, you can find up to six persons sharing an exceedingly small shop. They also share knowledge. They collaborate in terms of what they know and are prepared to help each other know better and be able to innovate collectively. Finally, because sellers of the intermediate inputs that these entrepreneurs often demand are within the cluster, it becomes easier to know each other, trust each other, and be able to exchange supplier credits. Supplier credit minimizes the inconveniences of running after banks and those struggling to meet their credit requirements.